The Gulf War from the US perspective comprised of Operations Desert Shield and Desert storm, which together ran from the 2nd August 1990 to the 28th February 1991, i.e. over the Christmas/Winter period.  America committed around 700,000 personnel to these operations and that is a lot of people to keep warm in a desert that gets down to freezing overnight in the winter.
As some initial background, I found this forum thread from 2016 containing what seem to be some quite credible back stories about this set directly from men who were issued it in the early 90s:
https://www.usmilitariaforum.com/forums/index.php?/topic/42610-reversible-gor-tex-desert-parka/
The jist being that (according to the stories) this GTX jacket and the matching trousers were purchased commercially by some part of SOCOM for distribution to SOCOM personnel.  Personally I'm not fully familiar with the timeline of other Gore-Tex and ECWCS series items being widely issued in Woodland throughout the US military, but I don't imagine there was much available in 1990 in terms of modern garments for inclement weather in even the 6 col desert camo let alone the 3 col or widely used (at the time) desert night camouflage.  There were the famous parkas of course in DNC, but those do little extra against wind and rain compared to any other common US issue NYCO garment.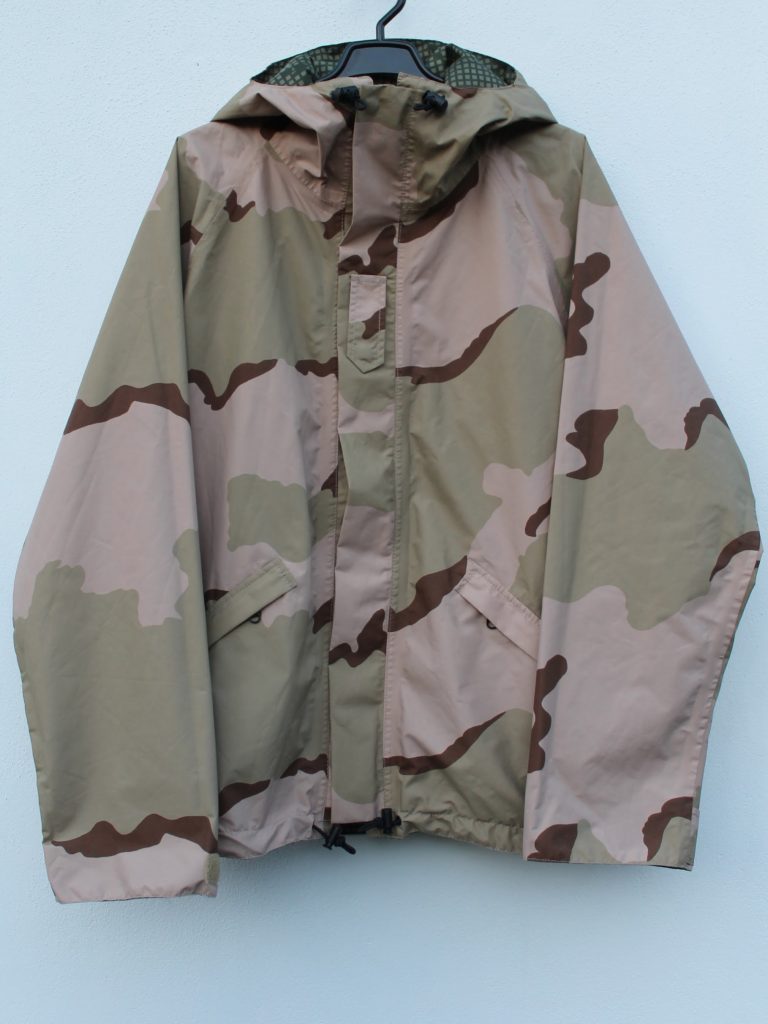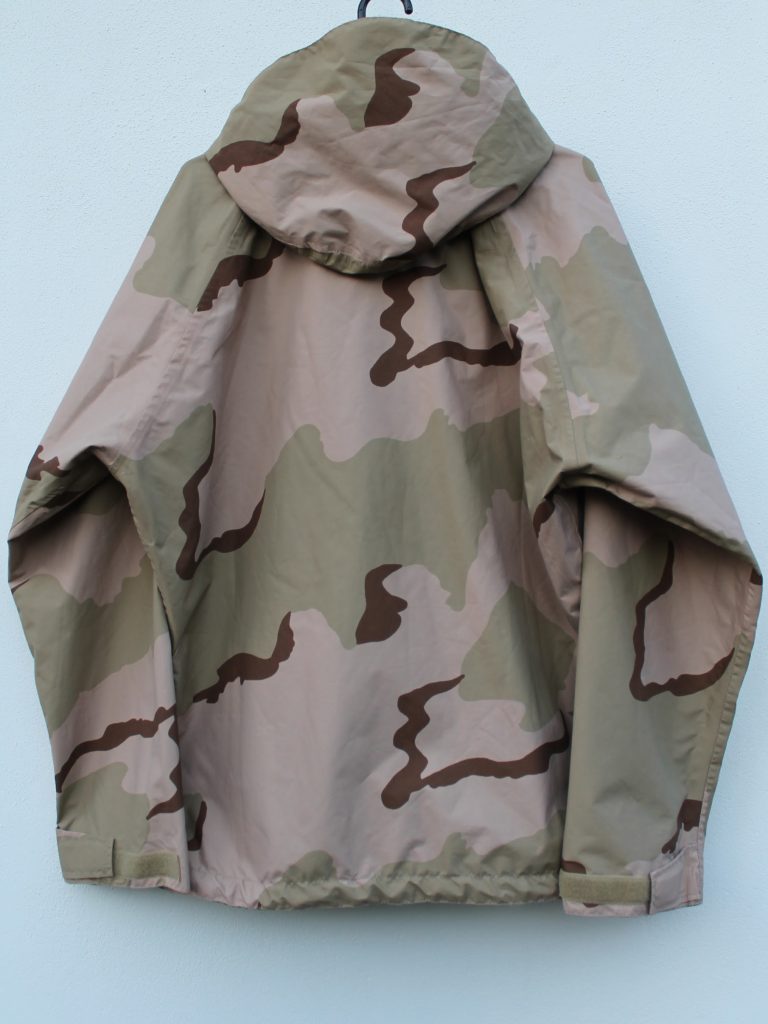 On a basic level, this is a 3 Color Desert Camo Gore-Tex jacket which has been designed with a light DNC lining such that it can be reversed.  While 6 Color was the standard issue US arid pattern at the time, the 3 col pattern was issued in small numbers on trial in 1990, saw further issue in 91 and became the standard in 92.
This concept is in keeping with the issue of the DNC parkas and standard 6 col desert DBDUs of the time.  The night wear parka featured an insulating liner for those cold desert nights and also featured the camo pattern that was believed to defeat/confuse the old russian night vision devices that the Iraqi forces were thought to possess at the time.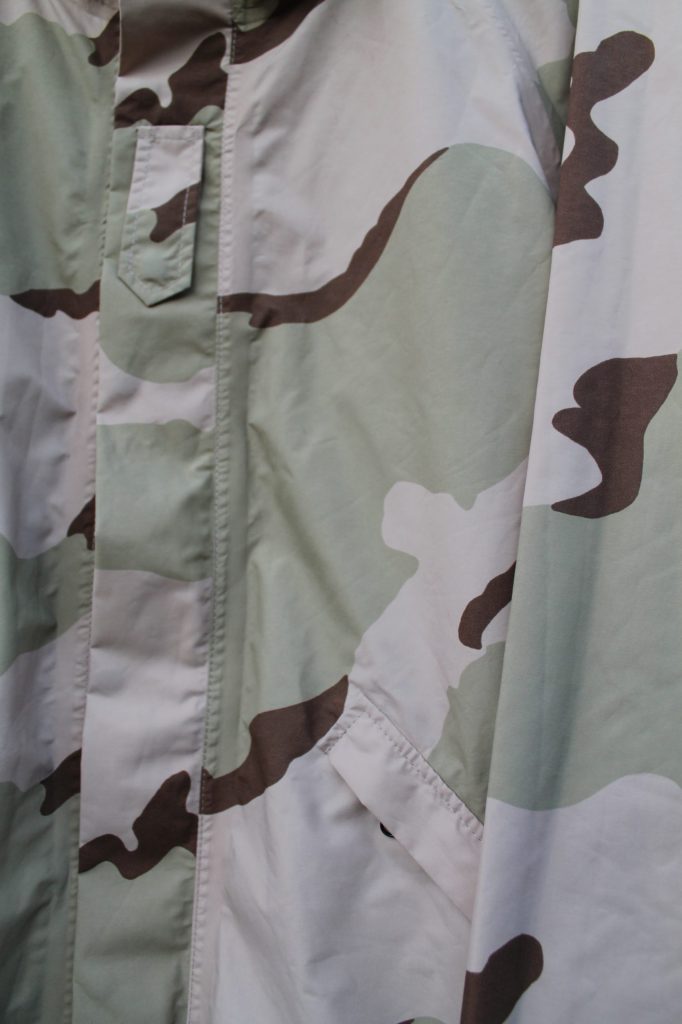 An epaulette with velcro closure at it's base is visible with the 3 col desert camo side outwards and there are 2 slanted zip pockets accessible.  Not the water-resistant reversed zips that are common now, but there are flaps to keep the rain and wind out.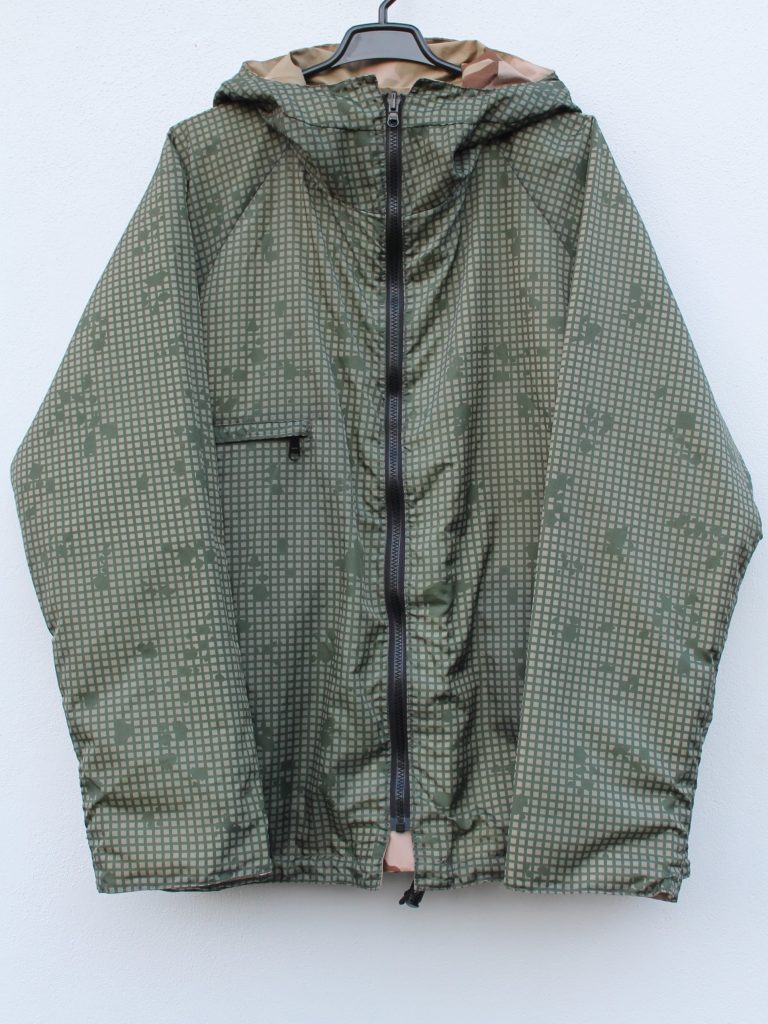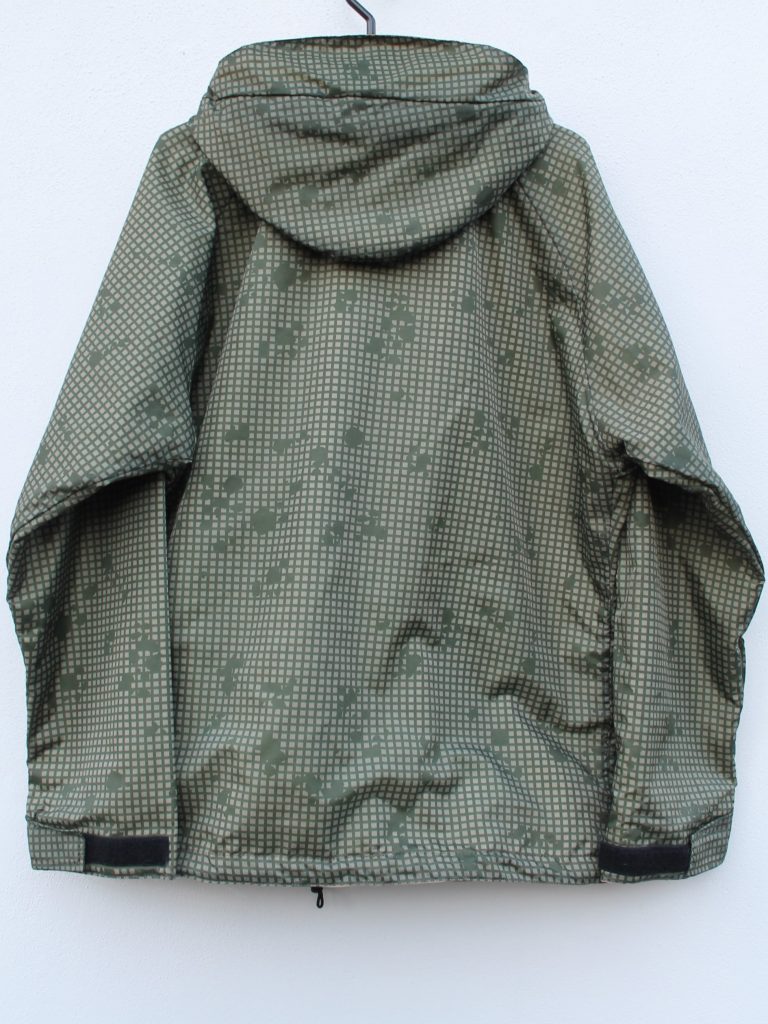 Since the 3 col Gore-Tex fabric is already more than adequate to resist water and wind the DNC material is quite different to the 3 col and far lighter/thinner.  It appears to be a light nylon of some kind though without much in the way of water resisting properties.  It is very much akin to windshirt material like the TRC Cierzo, with the desert pattern outermost however I suspect that, like a windshirt, the DNC fabric may well assist in keeping water out should the Gore-Tex develop any small leaks.
In desert night mode the main front zip (YKK black plastic vislon) is not covered but the 3 col flap is still inside to block the wind and water.  Bungee drawstrings for the hood and lower hem are primarily visible with the 3 col pattern outermost.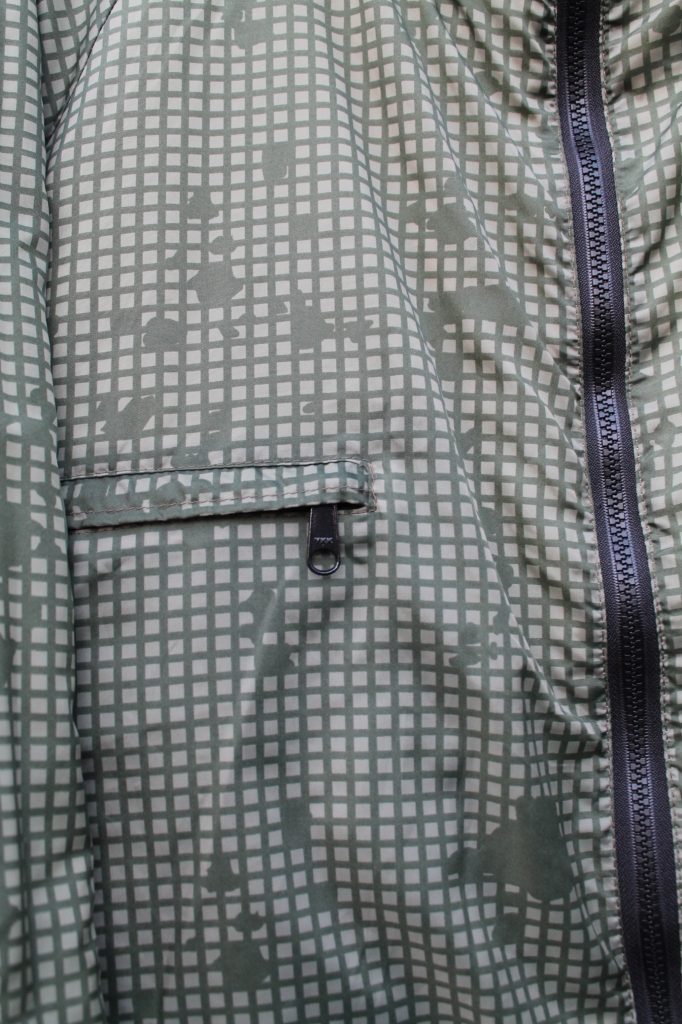 A small zip pocket on the left of the wearer's chest is available on the DNC side.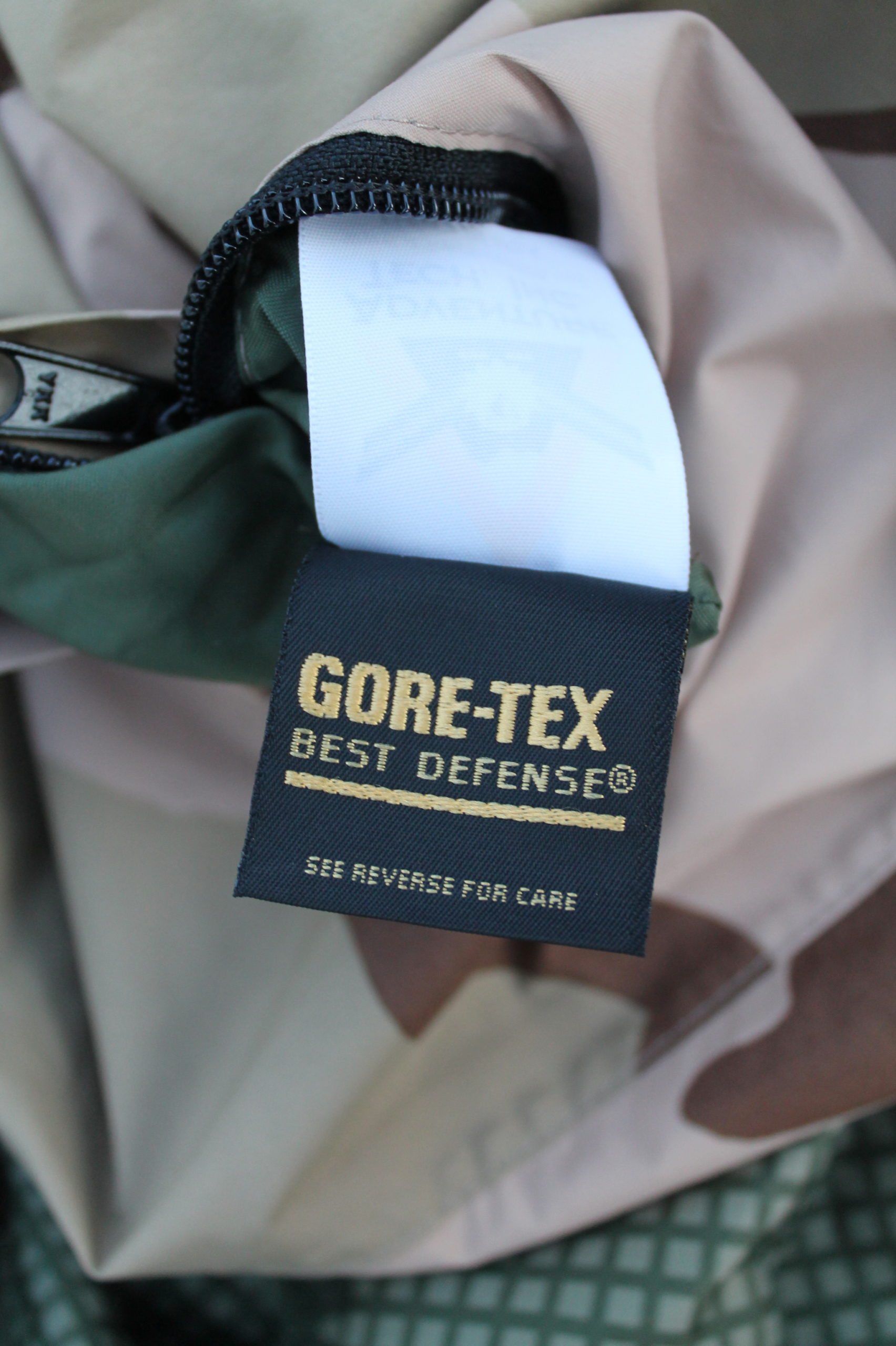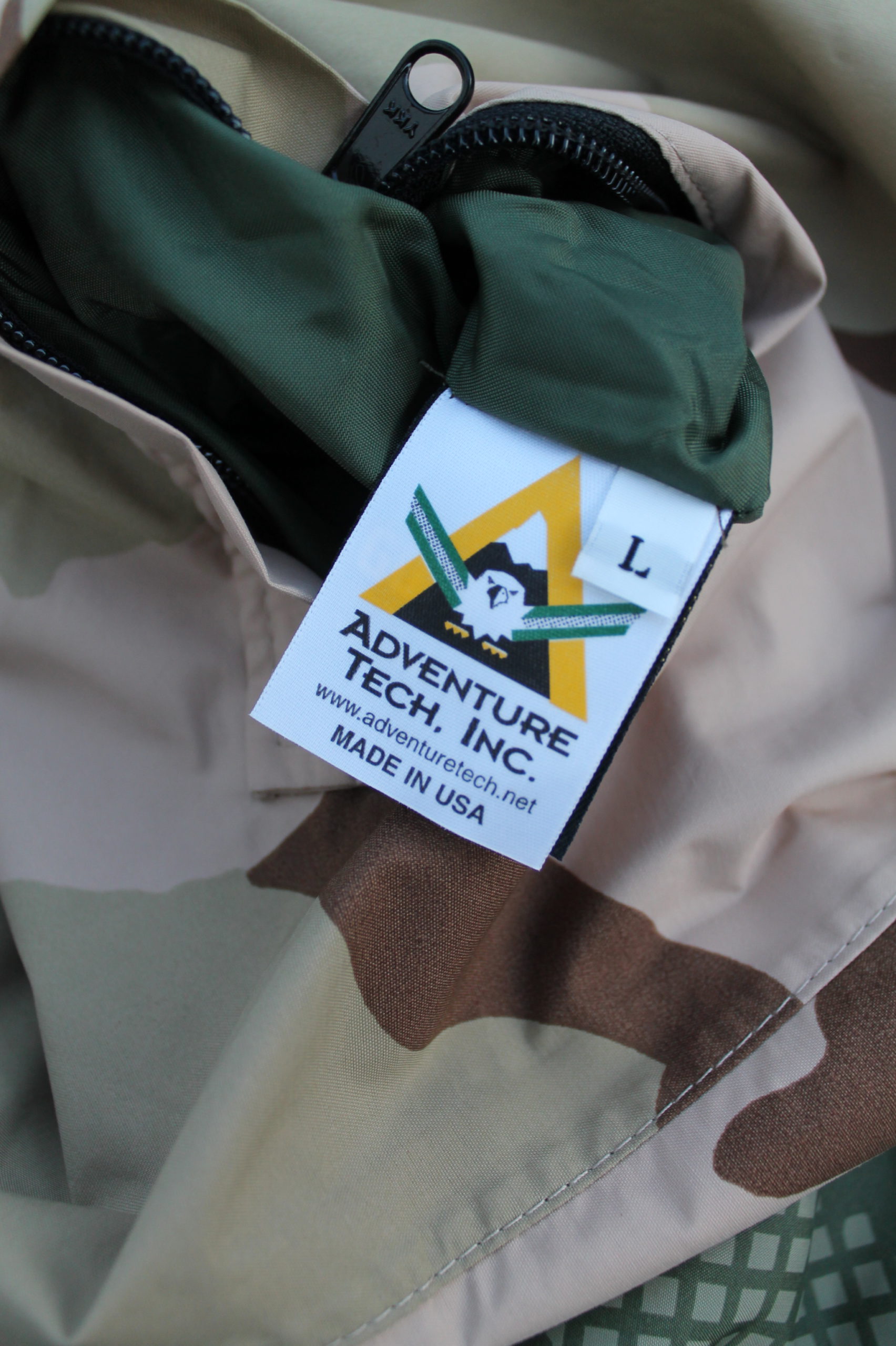 These jackets come up notoriously small.  This Large fits me pretty well and fits closely, even as a man who generally wears mediums the vast majority of the time in almost every garment from every brand/manufacturer.  Once you take into account this is a jacket that is normally oversized within military issued clothing systems in order to allow cold weather layering underneath; the unusual sizing aspect is exacerbated even further.
As was common with issued items where extremely large numbers of personnel are being equipped, multiple manufacturers produced these jackets and reportedly the fabrics used will actually vary between manufacturers, but to my knowledge all the examples from Adventure Tech are Gore-Tex.  As you will find if you search for other articles and content covering these items, even the Adventure Tech versions used different labels and my piece here is just one example.  There are a fair few other posts and articles out there freely viewable online that cover a few different bits of information and other variants.
There is, as mentioned, also a lower-body equivalent garment that forms a set with this jacket which was probably manufactured in similar quantities, those will be covered here at a later date.  Their basic principle is very much the same however and they also come up small, so be very sure to buy a size up if you are in the market for an interesting 90s collectible which is also still perfectly functional within the usual limits of the usefulness of GTX/L6 waterproof layering items.