Must admit I thought yesterday's post would do better, but either folks don't like AOR2 nearly as much as me, or facebook stopped most people seeing it. Either way I love the stuff so here's the Patagonia L9 Temperate Pant.
Crye, Beyond, Wild Things, Patagonia and probably more I don't know of have all been making different items of AOR apparel for US Navy Special Warfare for a long time now. The original AOR1 and 2 combat trousers from Patagonia were a lot more like the Crye Army/Navy Custom cut, using the Crye AC combat knee pads. Further down the line I believe Patagonia got a bigger contract to supply a lot more kit with their current proprietary designs, such as these trousers. Still a combat cut with a lot of similarities to Crye Precision offerings, but a lot of changes too. Primarily coming out with their own knee pads which do a similar thing to Crye's but without infringing on the patent CP have in place. I'll post pictures of those pads at a later date but as you can see there's 4 small holes around the pocket instead of the one large hole in the middle. The interior closed cell foam pad features 4 male portions of a press stud and the plastic cap that goes on to the outside encapsulates the 4 female portions. Slide in the foam fad, clip on the outer, done. Like the D3Os but with the studs instead of quarter-turn fasteners. I'm not filled with confidence that the Patagonia pads will be comfortable given how badly I got on with the D3Os but I'll look to try them out some time soon.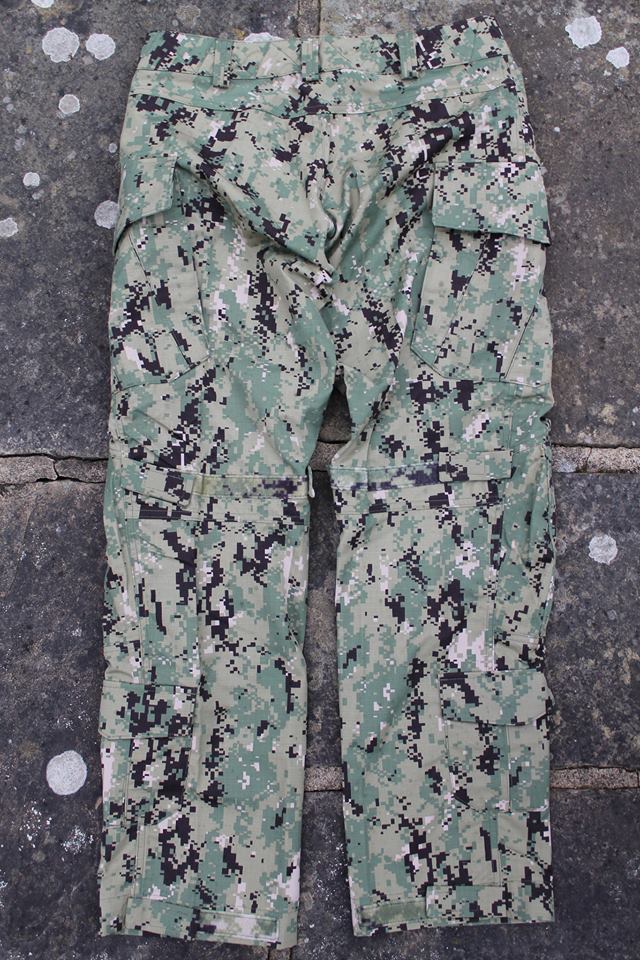 The entire knee pad pocket and the area around it is made of a colour matched stretch material. There's also stretch at the lower back as per the Crye design and while the groin does have a gusset it's made of NYCO rather than more of the stretch nylon. Most of the same pockets as found on G3s are present minus the ones around the back, which is a downer in a way but then you're not short of other pockets. Ankle cuffs are there, but no waist adjustment, something I personally find pointless in Cryes anyway. Buttons at the fly and on the main thigh pockets as well as velcro for both, along the lines of the NC combat shirt.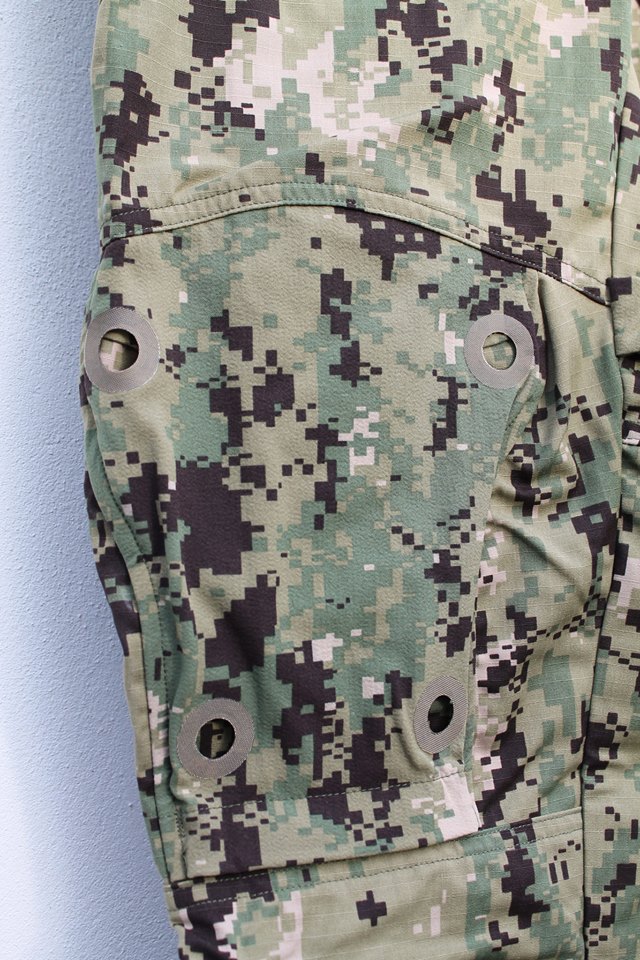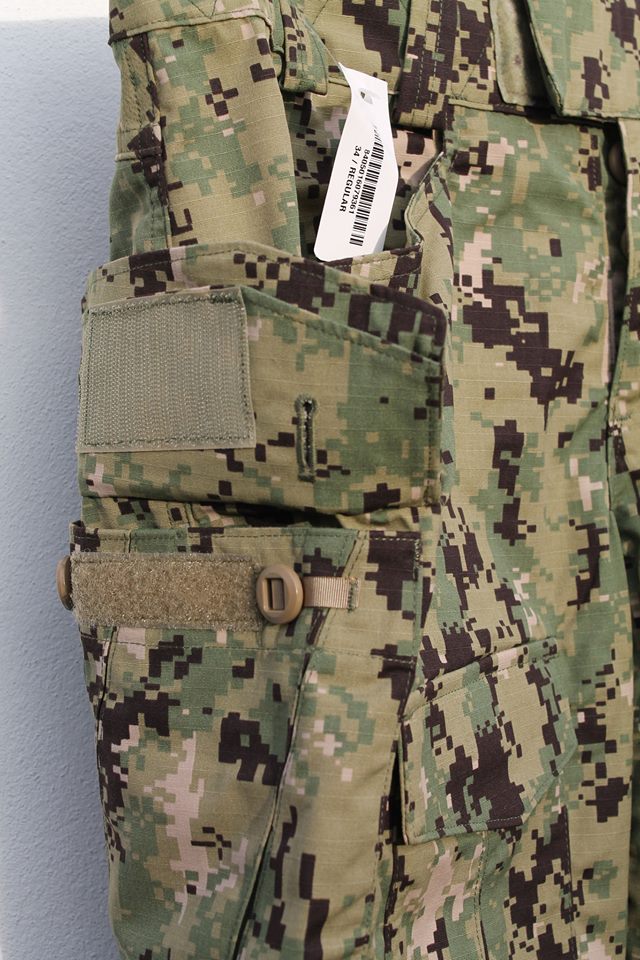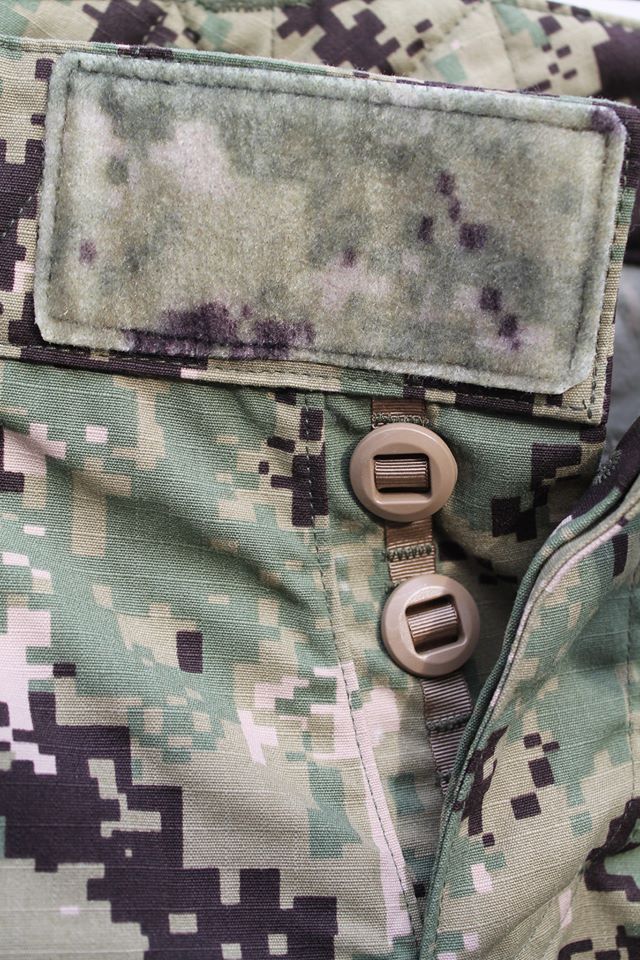 Patagonia also like to pretend they don't produce for the military and take DoD money, as if somehow that would make them evil gun obsessed alt-righters with blood on their hands, or something ridiculous along those lines. Reality is the customers for their main line in the US are not pro-military or pro-2A and their management is the same. They also have at least 2 manufacturing options. As with this garment, a lot of their military stuff comes from 'Readyone Industries' who have a really grating promotional video here:
https://www.youtube.com/watch…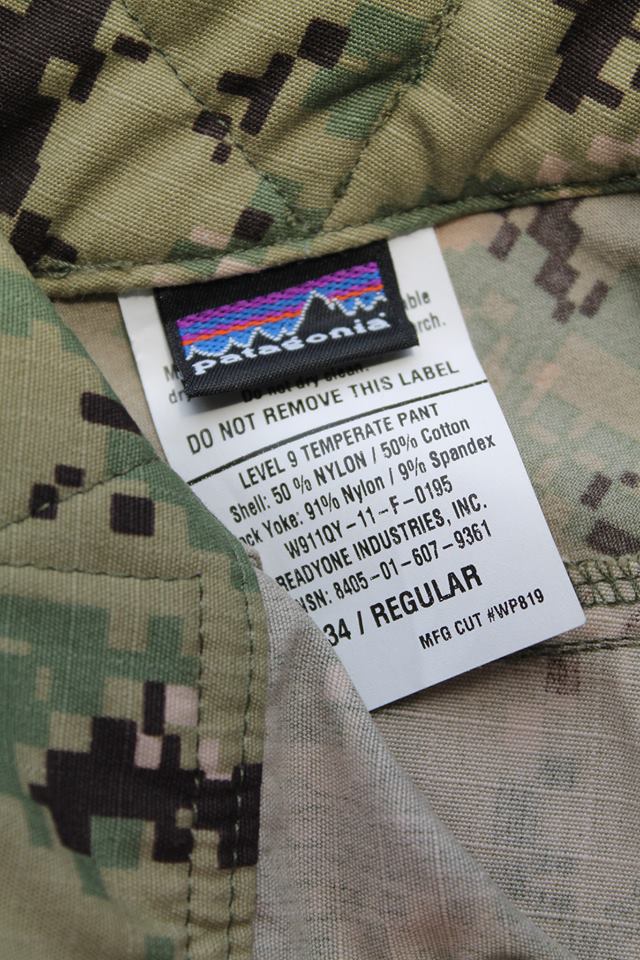 Readyone are distinctly shady from what I've been able to dig up online and bits and pieces I've heard, but if you want to look in to that sort of thing because you're interested in who really makes stuff for the military I'll leave you to do your own googling, rather than turn this post in to a bunch of slander.
I've got other Patagonia apparel with different manufacturing names however and there seems to be a correlation between colourway and maker. From what I can see anyone who is US military (or otherwise works for the government in a role where they might need these sorts of uniforms) is able to buy multicam and plain coloured L9 apparel. Those products come from somewhere else and have very slightly different features to the AOR1 and 2, also seem to be stitched just very slightly better overall.
Other than that I've not a lot of knowledge about or experience with these combat pants, but since there aren't many companies producing such complex military apparel to a high degree of quality I thought they were worth taking a look at.