This was the last piece of gear I purchased from ur-tactical.com, their Gen 2 IDA combat shirt. The good thing about those folks is, like me, they're a proponent of the full pattern torso on a UBACS. If an appropriate fabric exists in a matching pattern for the torso of a shirt, they'll buy it in and sew it up.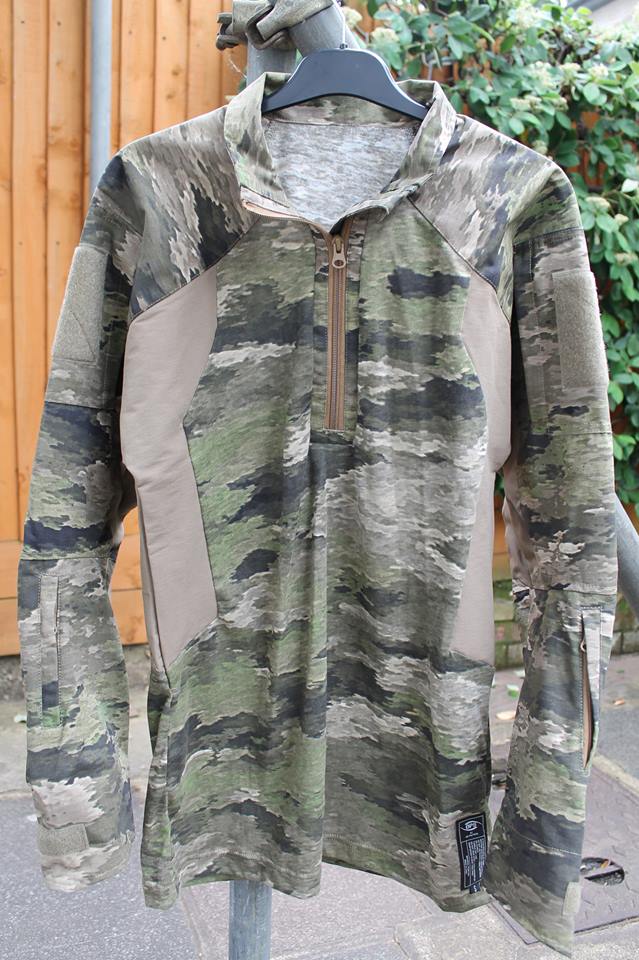 The cut of their combat shirt actually harks all the way back to the Gen 1 Crye combat shirt which they copied long ago, with the irony being the Gen 4 is now going back to a bicep pocket arrangement much more akin to the Gen 1.
NYCO sleeves and a synthetic under the arms for the quickest drying where it counts. I've had a few people ask me about this brand and although I've had one or two small issues over the years, there's no denying you get a decent modern cut and the same materials as Crye uses for less money. Plus there's the CP knee pad compatibility but in a much wider range of patterns.
A-Tacs Camo iX I've found amazingly good in a lot of British woodland much to my surprise, despite it supposedly being a transitional pattern. I've moved on nearly all my AU and FG, but this stuff I'll be keeping in the collection.