Having a breakaway type mount for your night vision is great because it'll drop away if hit hard enough rather than being crushed and destroyed, however that won't matter much if said device then just plummets down on to concrete. The bungees on modern helmets can assist in this regard but they're more designed for stabilisation when mounted than retention when accidentally dismounted.
If you're balling on a budget you can always just rig up a common keychain type retracting lanyard which will be a lot better than nothing, but personally I opted for the Wilcox. The arm piece simply attaches to the top of the shroud with an included longer screw replacing the stock upper shroud screw. Once that's done you can attach and detach the lanyard piece with just a bit of hand pressure whenever you desire to, somewhat similarly to a sling QD swivel.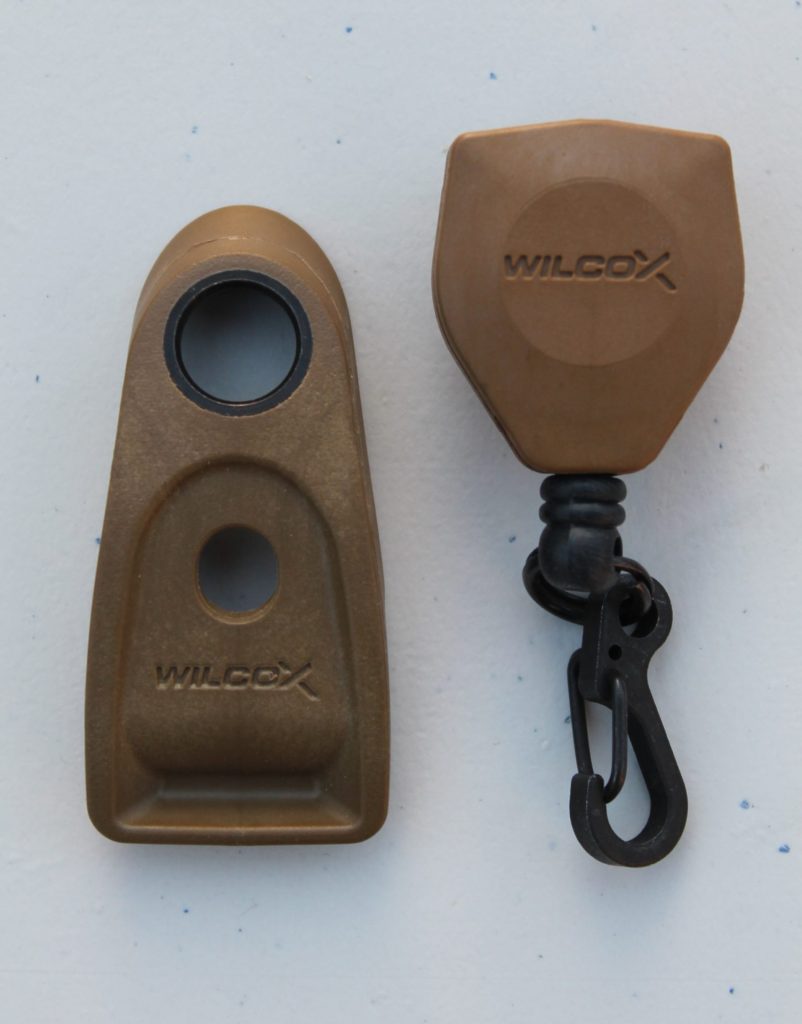 The key takeaway here however is that if you purchase night vision you really need to decide which unit to get and then add a decent percentage on top of the unit's cost to get high quality mounts, j-arms and other protective items to look after that piece of equipment (not to mention the head gear itself and associated shroud). You'll be hating life if you spend thousands on NV but didn't make that few hundred £$ more available to protect it while in use and the big ticket item gets wasted.