Often times I post cool shit. Sometimes I post shit that's boring and works and makes me lose followers because people who actually give a fuck about stuff that just works are pretty rare.
These things are called Molly Stix from National Molding LLC. You thread them through any pouch that's designed to use MALICE clips and they allow you to remove that pouch super fast should the need arise. They'll work on a lot of brands like Tactical Tailor / MilSpecMonkey / ITS Tactical, High Speed Gear, Emdom USA, FirstSpear 6/9 backed pouches and lots more I don't actually have to hand in order to jog my memory.
Main application would probably be a pouch you've designated at carrying medical supplies. Now, there a tons of those on the market which are either sat on a PALS-mounted base of velcro and secure with a strap, or contain a sort of 'quick draw' insert that allow you to lay your med kit on the floor for working on some poor bloke, as opposed to crane your neck having to fumble around inside something that's still attached to your rig. However if you've already got a specific GP or admin pouch that fits your needs and you want it to be quick removable, or you'd rather spend $6 on a pair of these than $30-60 on a brand new dedicated quick-removal pouch, they're a strong option.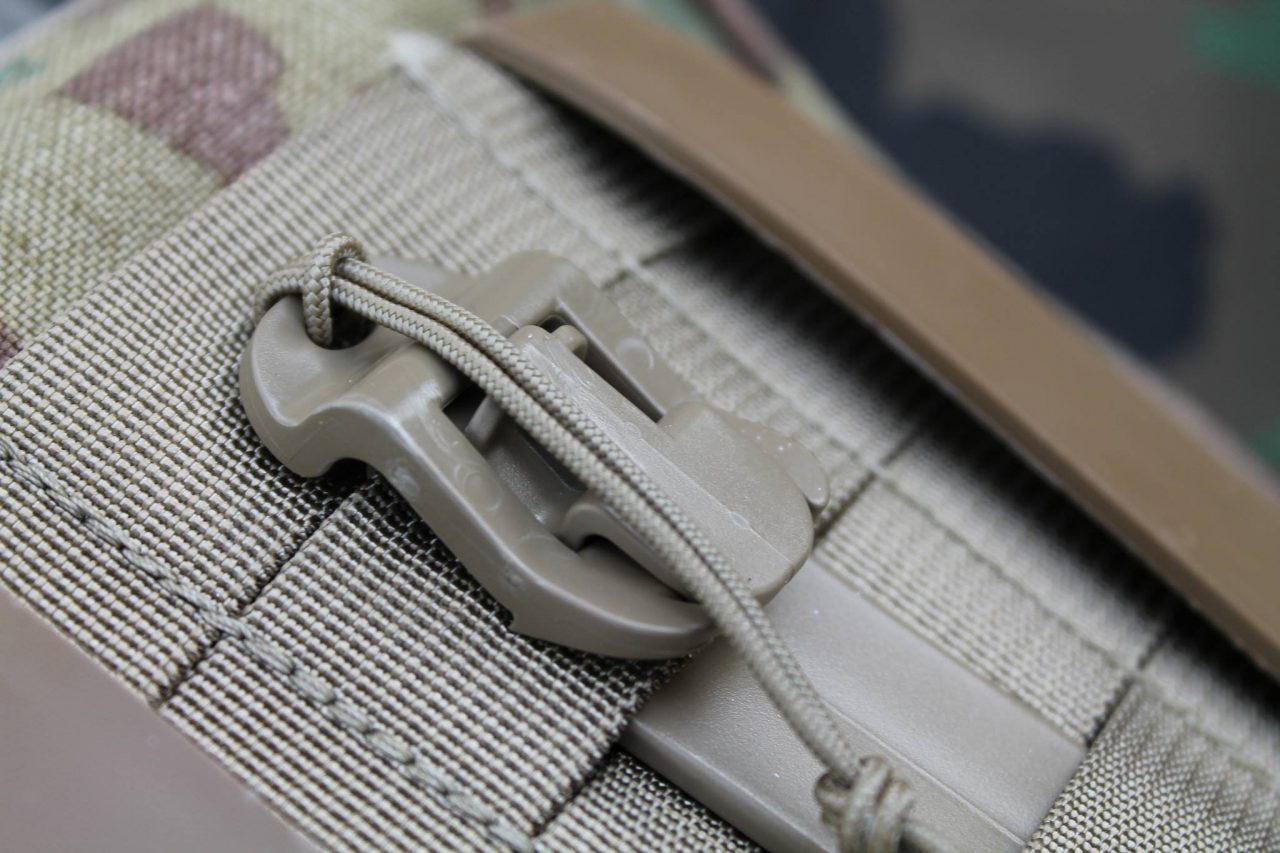 I first saw these via ITS and they have them for sale in pairs at their store. Which makes a lot of sense because I accidentally ordered only 1 when I forgot to change the quantity in my basket at a different store, and let me tell you only having one is fairly useless (for me anyway).
The pictures included illustrate the locked and unlocked position respectively and you can see how easily these can be slid out of your gear and facilitate quick release of a pouch. It is a niche application, but when you do have something specific like that and a product comes along to meet that need it really saves your bacon.