(This will read better if you view it on thefull9.net where the appropriate pictures are placed next to the appropriate paragraphs)
For my first couple of trips to SHOT Show I went with the FirstSpear Comm pack (Large) as my cabin bag for the flight and everyday pack for walking around town and navigating the expo floor. The quality was of course there in spades, great feature set, but to my annoyance I personally just did not get on with the shape of the back and the shoulder straps. No idea why, they were all anatomically shaped with padding and spacer mesh in just the way I like with a piece of gear, but on my back it simply didn't sit comfortably over multiple days of wear. I had borrowed it from my brother and he uses it constantly and has been for many years with nothing negative to say, but sometimes things just go that way. Nothing and no one can ever please everyone.
While looking for a suitable replacement for the Comm pack I found the options were extremely limited in terms of a pack that didn't look super tactical, would only just fit inside the dimensions for a carry-on yet would also accomodate my 17″ laptop that travels with me everywhere. I searched high and low, there wasn't a manufacturer of quality packs for any purpose around the world I didn't check out. After a while I found a review of the newer version of the CamelBak Urban Assault over on ITS Tactical but that one had laser cut PALS on the front and I prefer to avoid any of that, so I hunted down this older variant with a sleeker look. I don't like the name and it would imply you're getting a ton of velcro and webbing and that the bag would come in Multicam, but the reality is rather different and as you can see there's just one very small strip of loop on the front face. It's a 32L capacity and just about fits the aforementioned laptop.
Because this is a pack that's long out of production I won't go in to a great deal of detail, but for me it's a nice change of pace to talk about something that's neither camo or designed for military purposes.
One area that really attracted me to this design was the back. Not only is it thickly padded with spacer mesh to let that sweat evaporate but there's airflow channels between the mesh and these combined to create a comfortable pack to wear all day, all features that the newer Urban Assault lacks. The shoulder straps don't feature mesh but they are nicely padded with foam and really well shaped to fit a human torso rather than a lego brick. There's also elastic routing for hydro, d-rings and a height-adjustable sternum strap with elastic to overall increase comfort as you move with the strap fastened.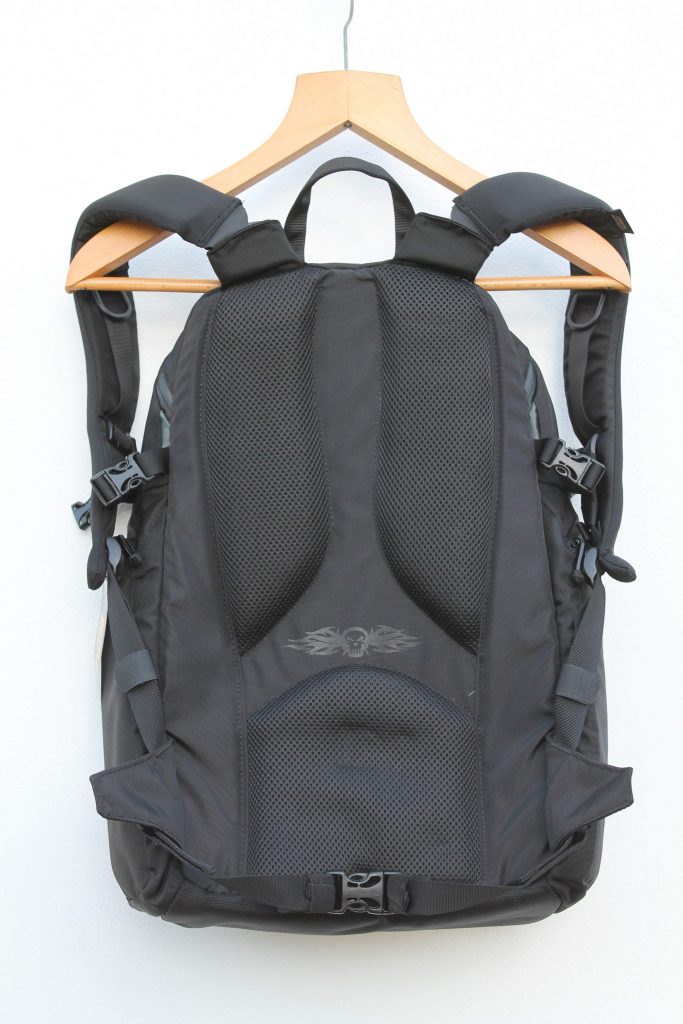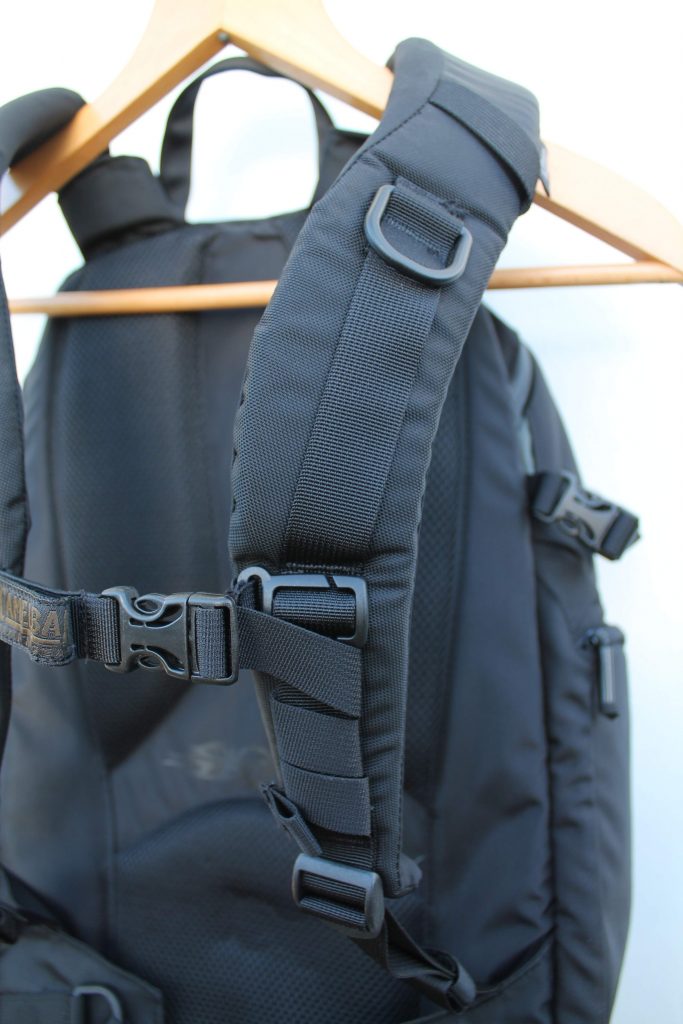 Right up top you'll see a grab handle made from tubular webbing that is far more comfortable than its' narrow width would portray. Also visible is the plastic hardware that allows the shoulder straps to adjust to various sizes of torso and the first pocket we come to is a small, plush-lined stowage for your shades or other small valuables you want quick access to.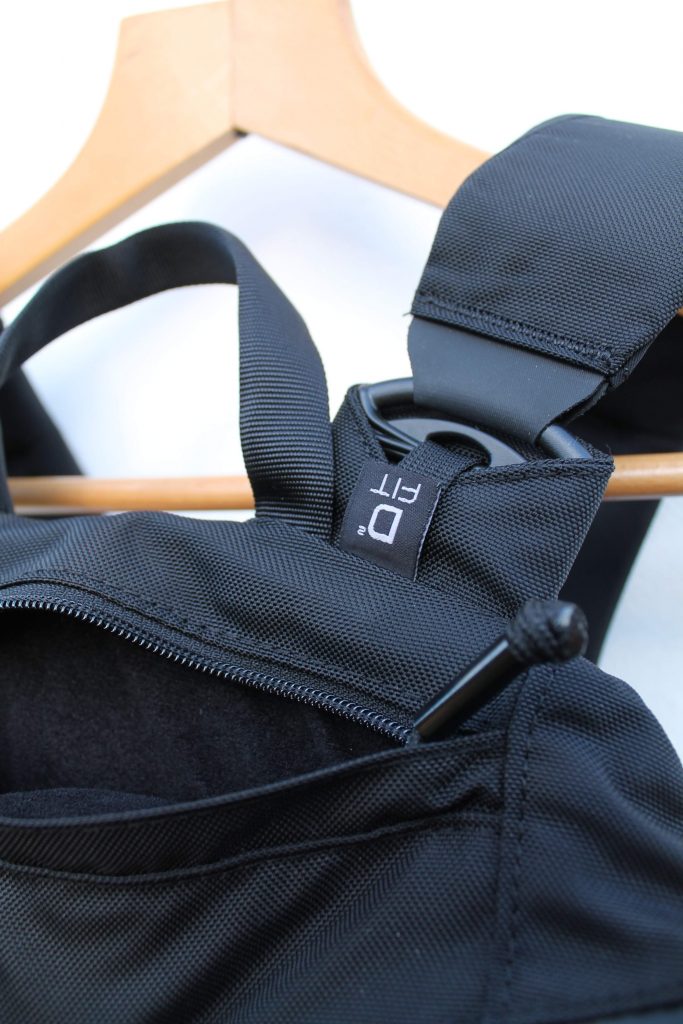 The next zip down is what most would refer to as a laptop sleeve which is thin, slightly padded, sits close to the wearer's back and runs the full depth of the bag; would be nicely suited to a hydration bladder. Moving down we come to the main pouch, a clamshell design which within itself features another plush, fleece-like small pouch for valuables and a very useful mesh slot with elasticated top that I find useful, as any time I travel I like to put documents in this area for quick access without removing the other contents.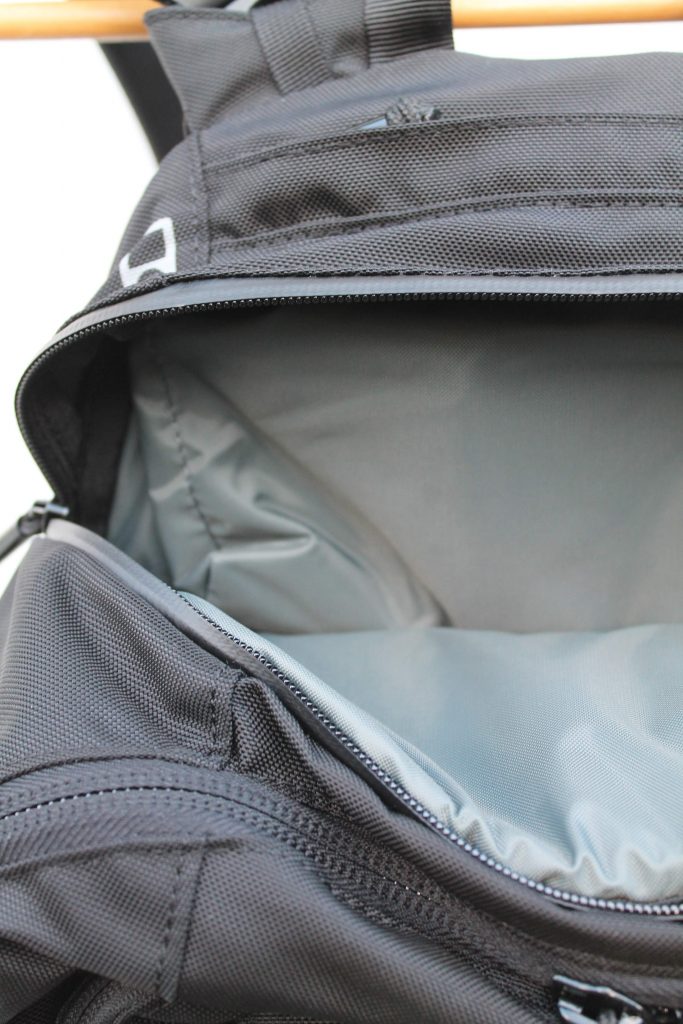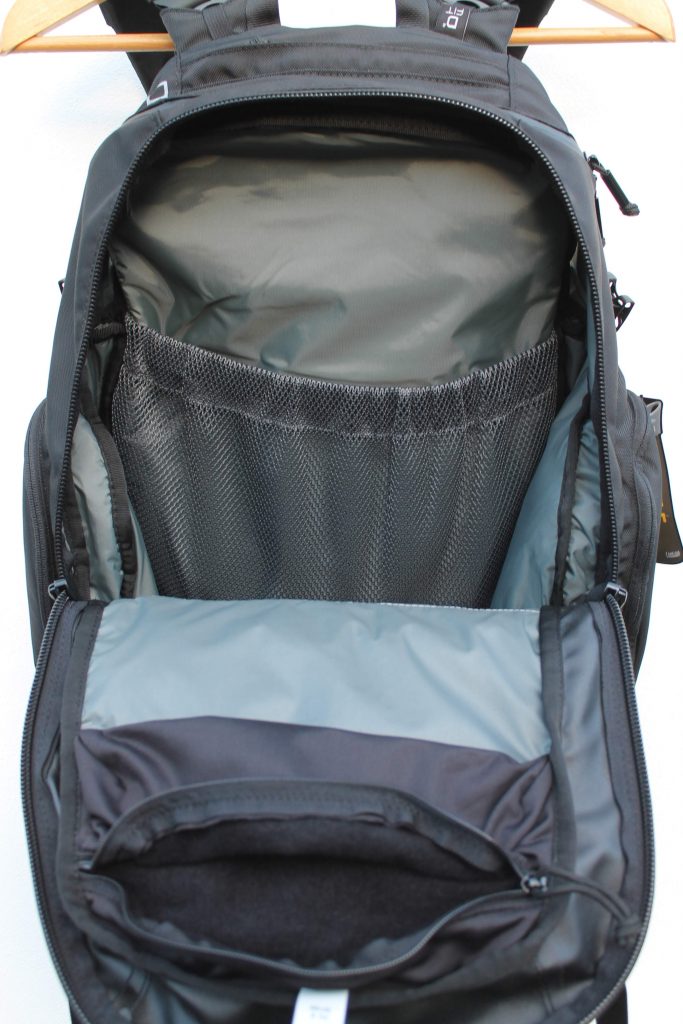 Things start getting really busy in the next area that contains not only multiple slots for stashing small items but a further two zipped up pockets within, one of which with a lanyard point and the other being a plastic mesh such that the contents are visible. Then there's a beaver-tail on the outside, a small one but not too bad for stashing a light jacket; and so as to not buck the trends there's a well hidden small pouch concealed by the beaver-tail. Lastly there's the two water bottle pockets on the flank, which are sleek and fit a decent sized bottle but are built internally, so if you use them you'll also lose space inside the primary compartment which isn't ideal.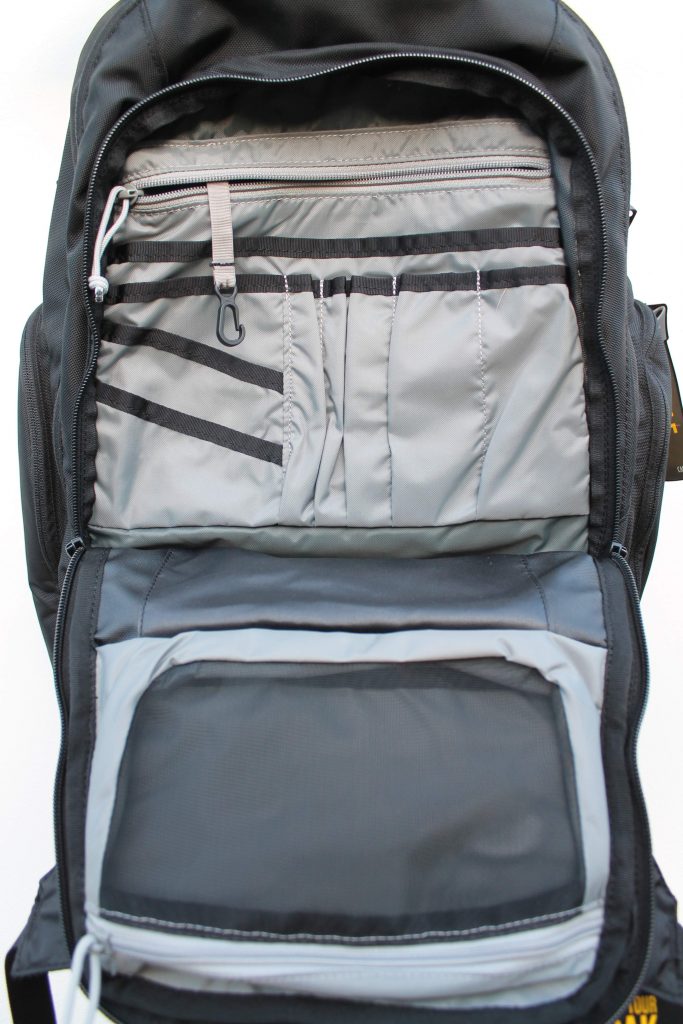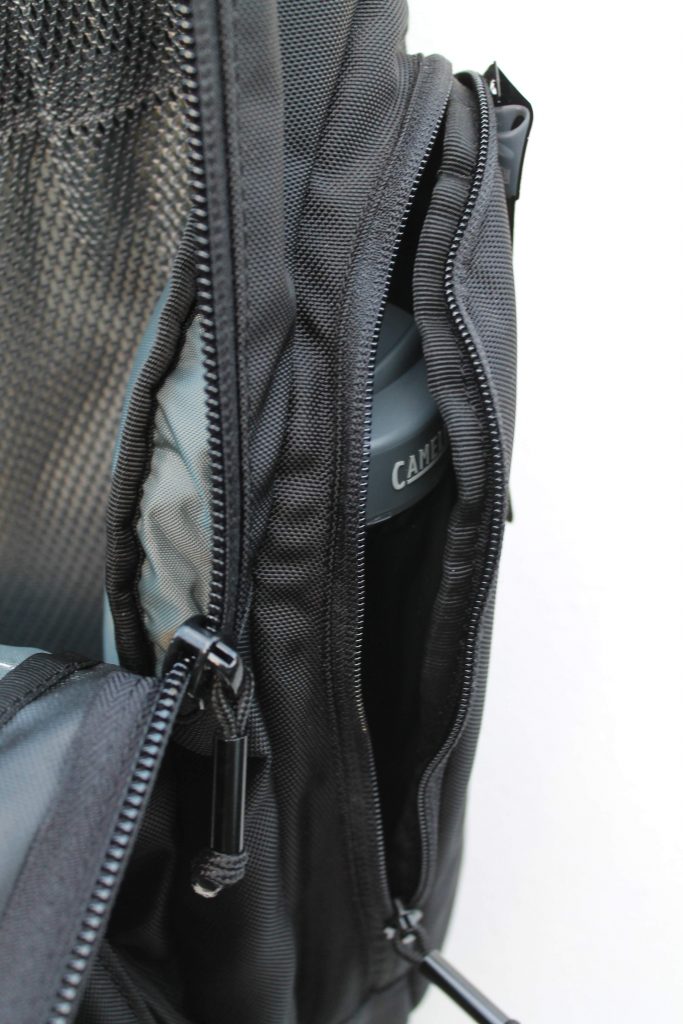 Overall I found the standard of construction to be very high. You can see the size of the bar-tack on the main upper attachment points for the shoulder straps for example and every single exterior zip features a cord pull tab encased in solid plastic tubing. Primary fabric used is a 500D Cordura brand, though I suspect it might be polyester rather than nylon – it looks good either way. The problem I personally found with this pack is there are simply too many places to put things; there's 20 individual storage locations if you include the organisation area and if you're the sort of person that does carry around a whole bunch of small things and wants a place for every thing it'd be great, but I myself am not that guy. This bag also weighs well over a kilo empty, which isn't ideal for something in that 30L range but not too surprising given the number of features.
I am glad I purchased this edition of the UA rather than the one Camelbak currently retails, even if it's not the pack I'd choose to take to SHOT Show again. It remains a very nice and handy travel ruck and overall useful for your average day trips out in town. Bear in mind there was also an XL version of it and a couple may still be floating around, but that is of course a bigger bag.