Even when it was standard issue for the US army and it was cool to hate UCP, I personally always harbored a bit of a liking for one of the DoD's biggest mistakes.  Now the pattern isn't issued officially widely anymore and is very much relegated to being an objectively iconic (yet widely disliked) part of military history, one that will forever be one of the most prominent signature elements of American equipment used on OIF and OEF.  Not to mention the huge presence it enjoyed in games, films and TV for a significant period of time.  That specific period also happened to line up exactly with what I call my own formative years; at least with regards to my hobbies and passions in life.  So now that we are in the 'post GWOT' era I like UCP even more than I ever did before.
If you missed it previously I covered the shirt that makes up the other half of the set with these pants, just click this link to see that article.  Unfortunately there's really very little I can actually say in this post as the trousers in question are entirely normal Crye AC combats, aside from the camouflage pattern in which their main fabric is printed.  None the less they are a great item in my collection and I hope you enjoy taking a look at them.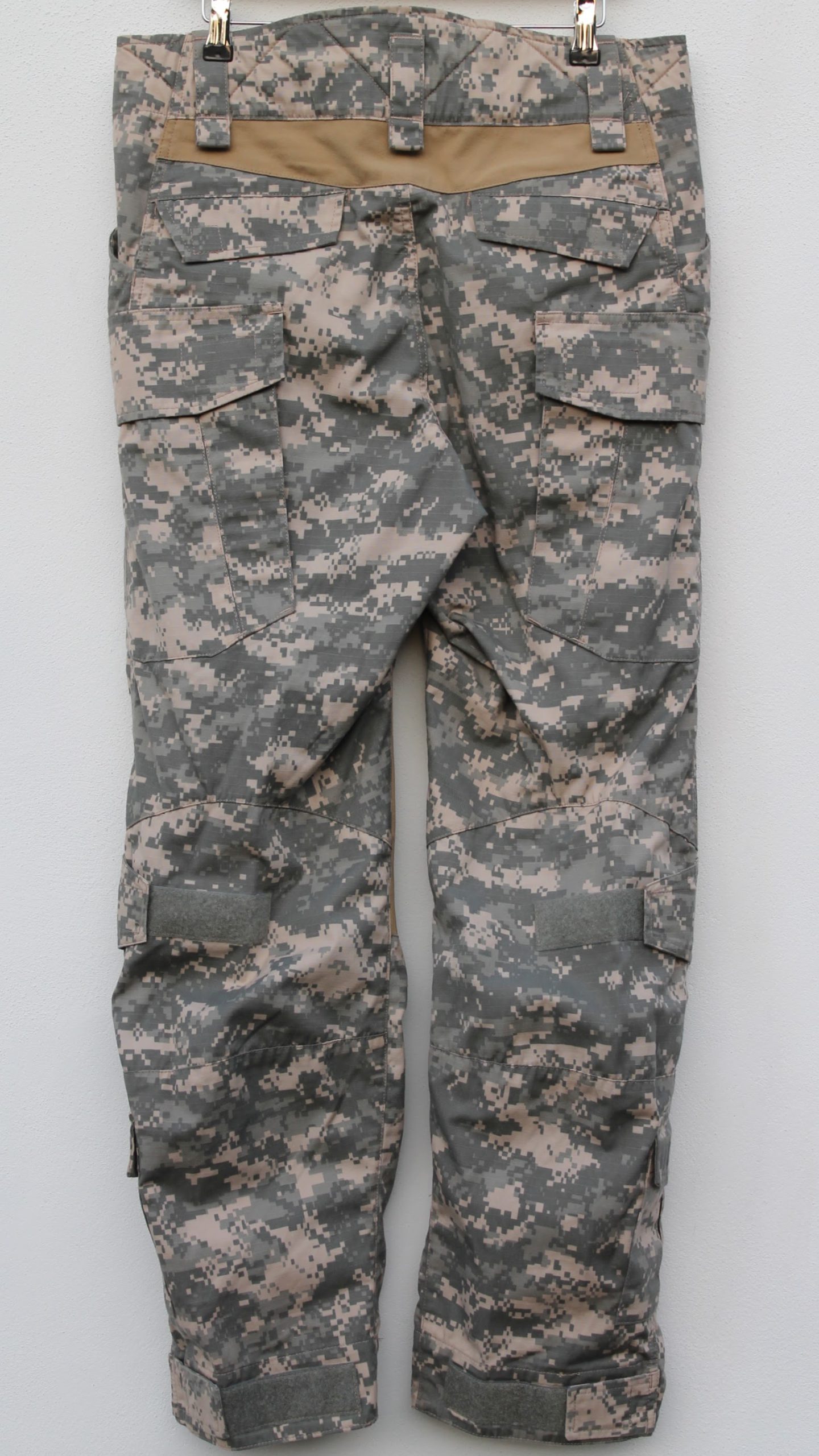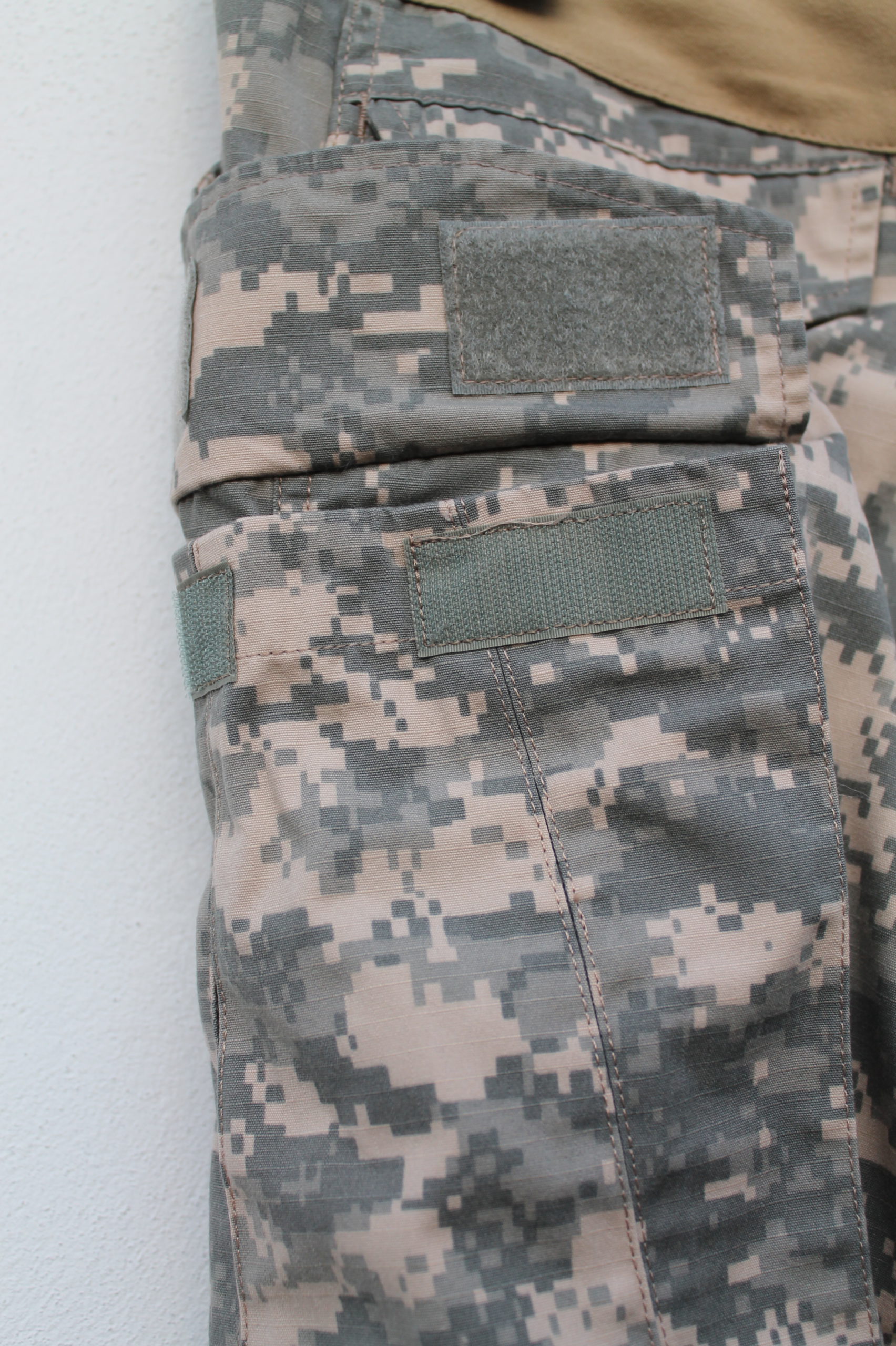 Normal AC combat pant cutting throughout, common to the commercially sold garment.  Though alongside the actual camo NYCO, the grey hook and loop is also pretty unique, if a very minor detail.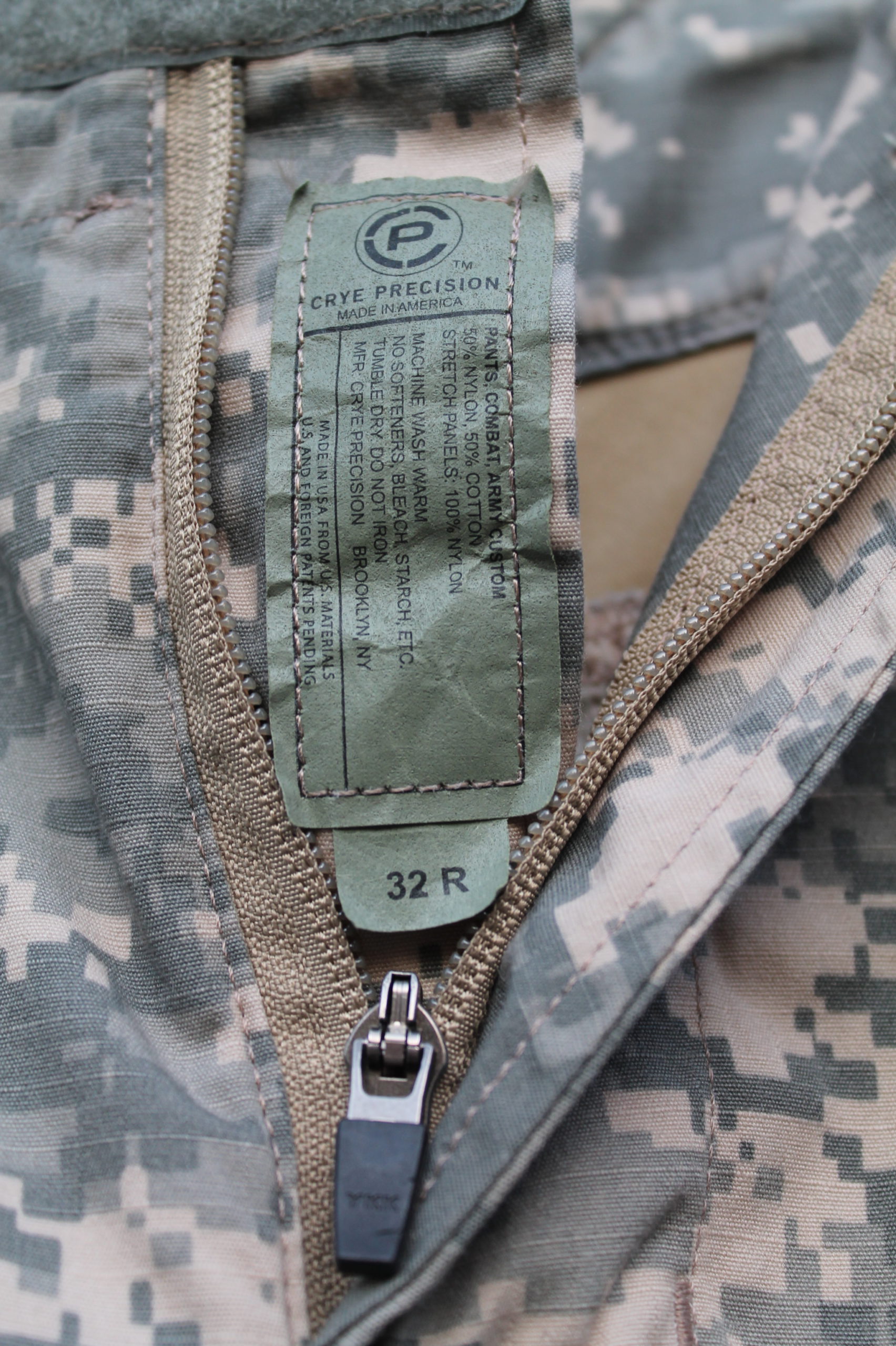 The tags are also entirely normal, but the one slightly non-standard feature on these trousers is the fly zip.  The Gen 1 pants from Crye used this zip pull with the black rubber-like boot and they are also seen occasionally on some Gen 2 items.  As far as I can gather the only gen 2s that incorporate these are non-commercial runs from the early days of gen 2 production.
---
While we are on the topic, let's cover a couple of other interesting sub-variants of the specific item of uniform.  These pictures are not my own but were taken from eBay and Worthpoint and hopefully uploading them here means they have a better chance of surviving over time.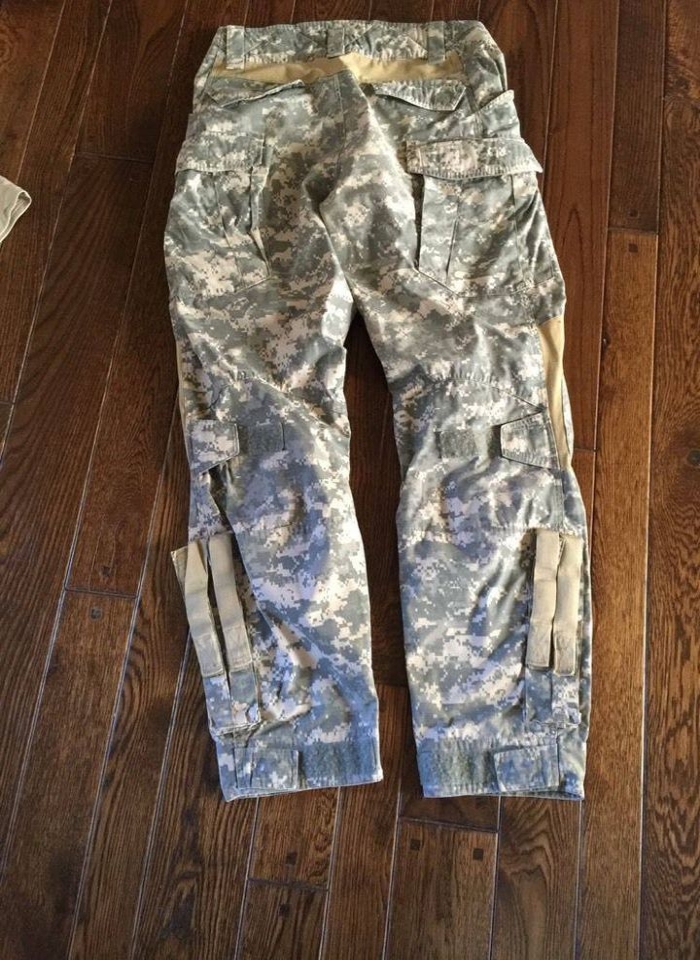 First up the 'breacher' pants.  Again they are mostly standard AC Combats and these variants exist in camos other than UCP.  They simply replace the standard ankle pockets with 2 double quick access pockets for small, linear type explosive breaching charges, other than that – normal AC combat pants.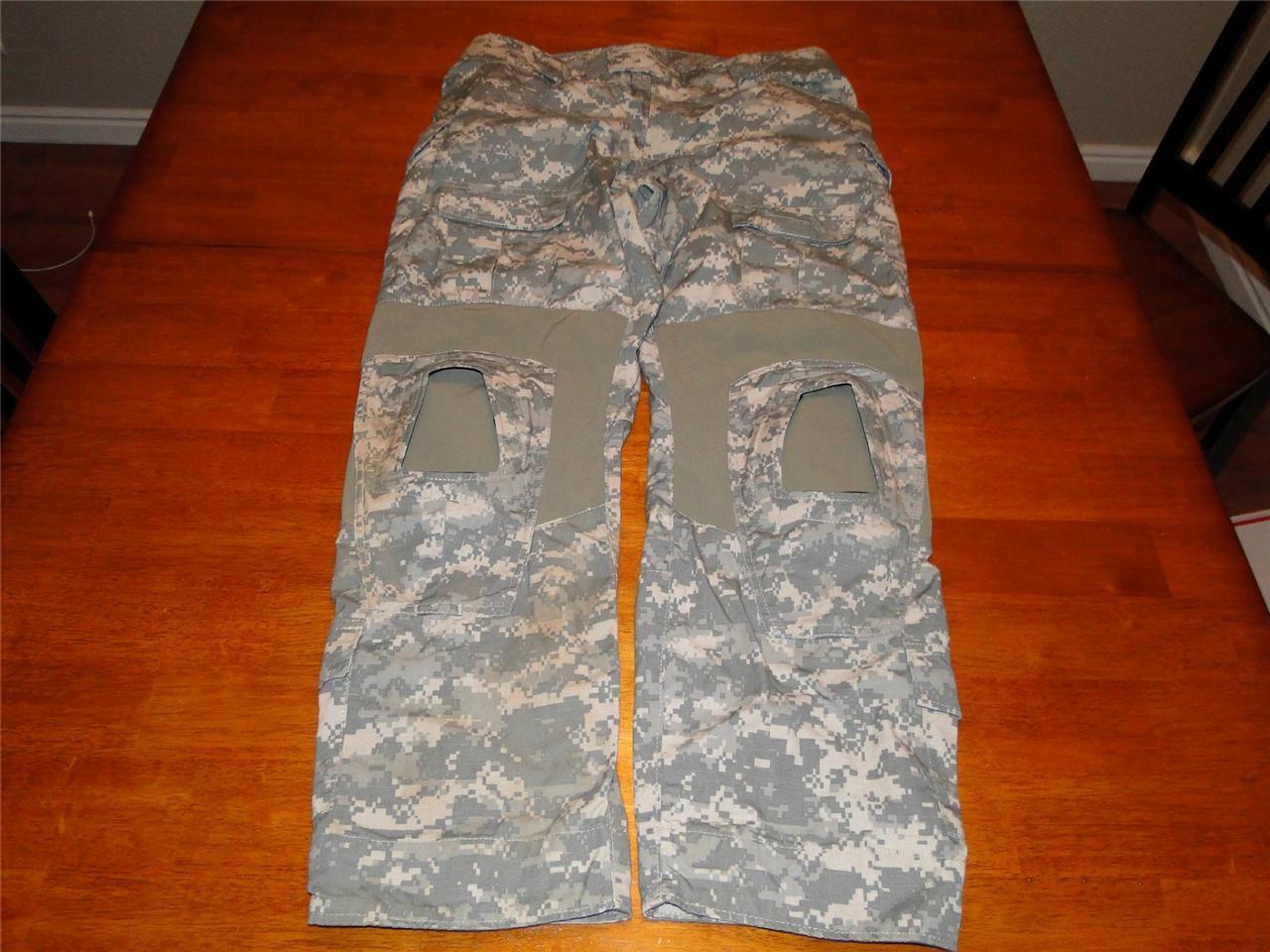 Next is. again, a totally normal pair of the same pants, just with grey stretch fabric panels in place of the tan this time.  The tan stretch is, by comparison, 'common' and these examples were perhaps a prototype.   Not something I've ever seen for sale myself.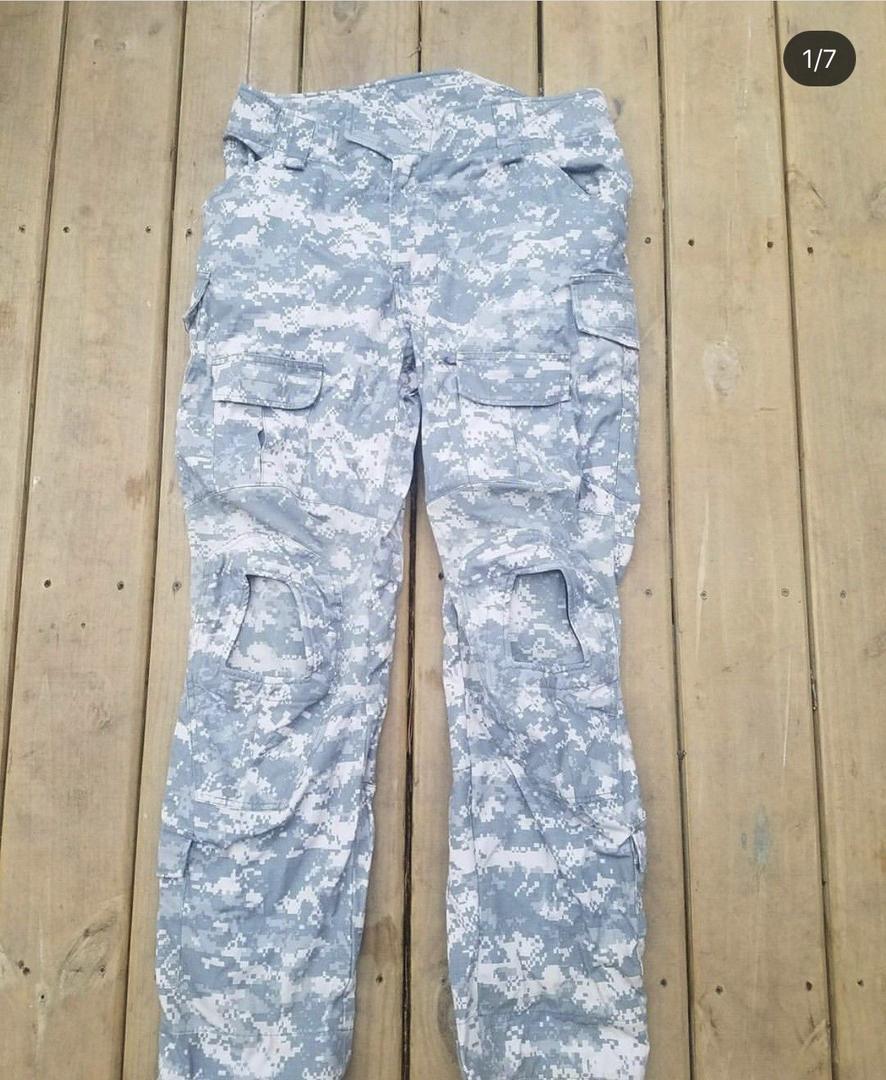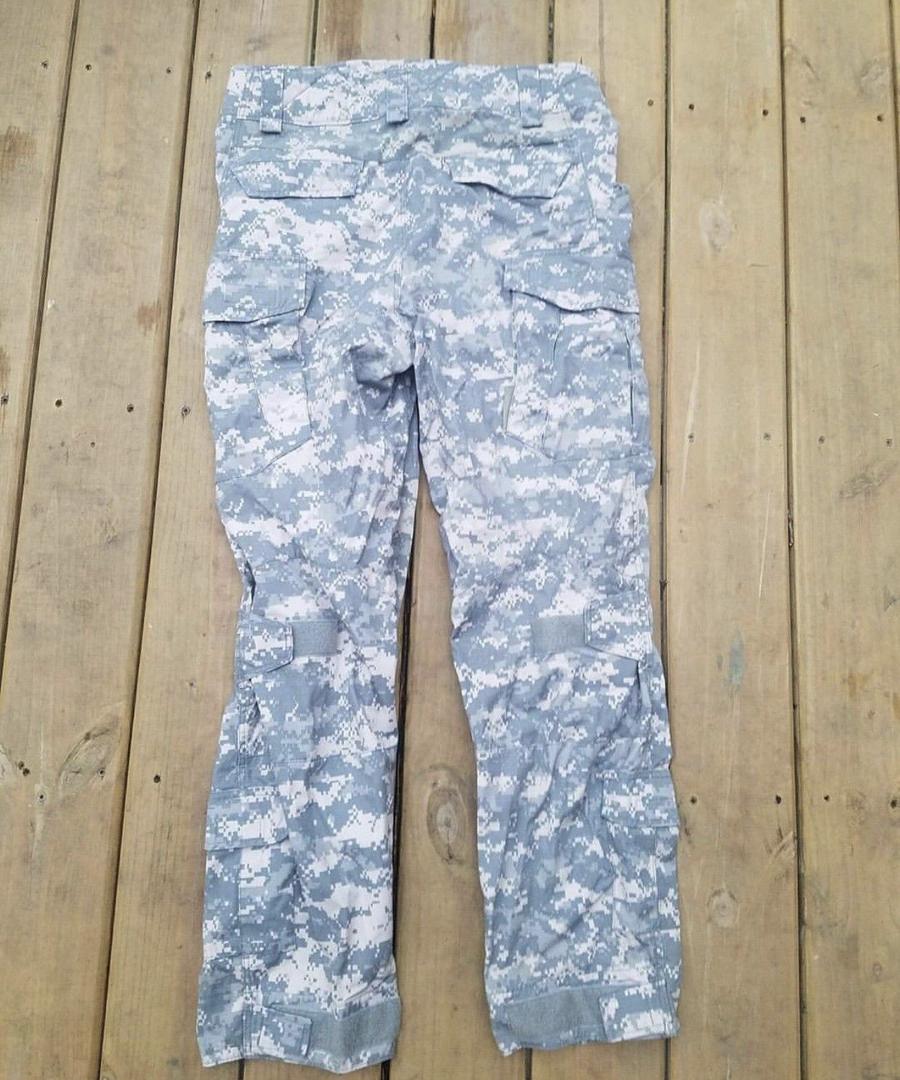 Last but by absolutely zero means least, my personal favourite example is this set which has full UCP pattern-matched stretch fabric throughout.  I'd definitely pay a good bit of money for these in the highly unlikely even they ever came up for sale.