I am unsure exactly as to why, but some years ago an awful lot of these trousers were available through Sportsman's Guide.  I believe it was around the same time as all the heavily-debated FR/FROG AC shirts in AOR2/NWUI/ABU Tiger/Multicam etc and the (also much-debated) 'All Weather Field Pants' that were actually made of normal NYCO.  Whether my specific pair of trousers  shown here originated with SG I do not know, but I purchased them from a UK seller for an excellent price as an upgrade from my ECWCS L5 pants also in Multicam.  While the ECWCS pants are an absolute top tier item in terms of surplus that I would happily recommend to anyone, they are a little basic in terms of pockets and, frankly, they just don't look super cool.
Certain items in the All Weather line have sporadically been hidden from Crye's site only to be re-instituted again later on, to include this trouser design.  Colourway options have also varied in availability over the years.  Somewhat surprisingly, at the time of writing these have not been entirely supplanted in the catalogue by the G4 Temperate Shell Fields and both are being offered concurrently.  Though it should be highlighted that each is made from a significantly different primary fabric.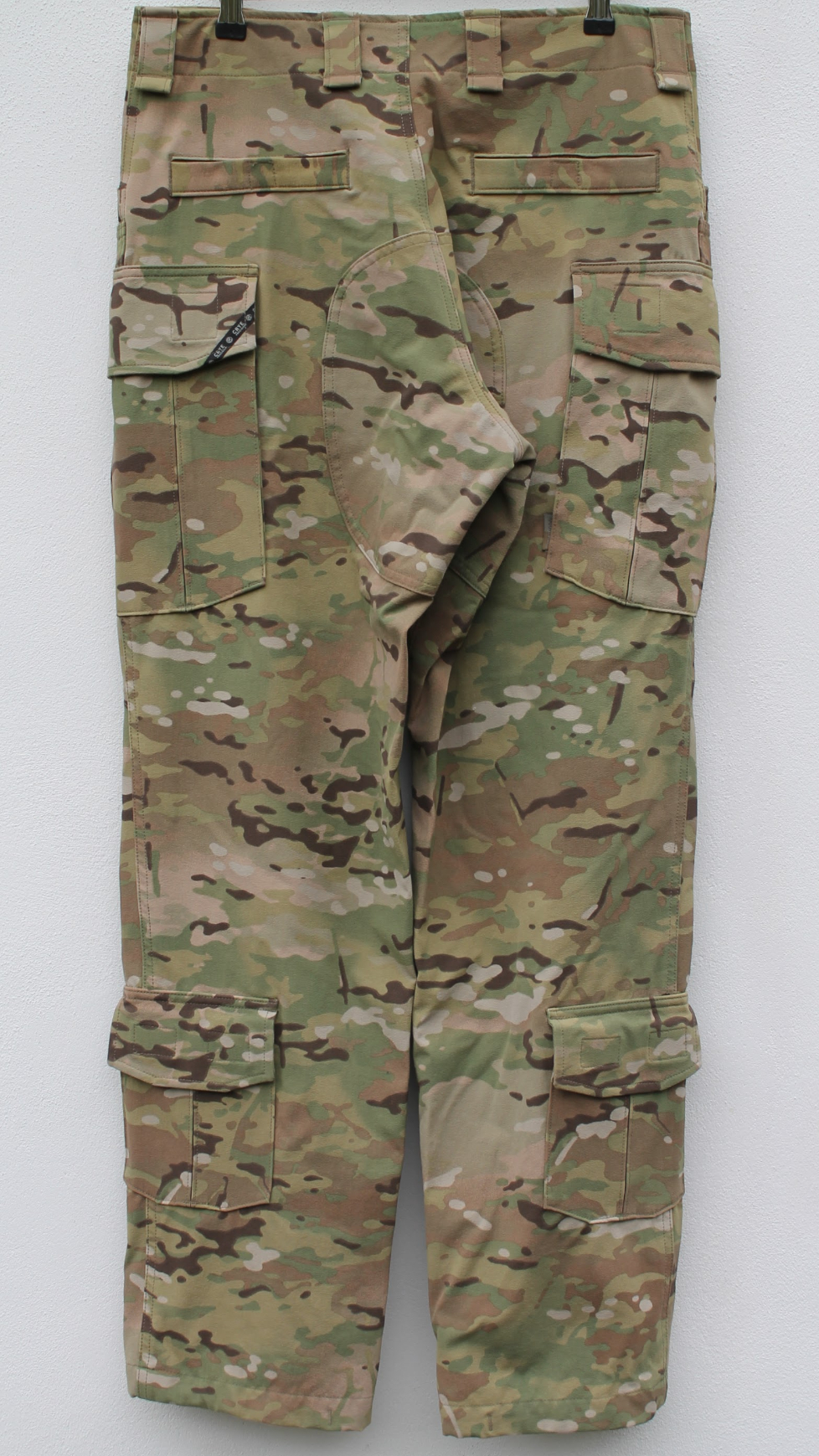 There honestly just isn't much I can say about these in terms of cut and features, they are just G3 field trousers, simple as that.  As with the All Weather Combats, the material is just changed and that's about all there is to tell.  If you know the pocket layout, closures and belt loops on the NYCO variants then you already know them for these All Weathers.  Where many iterations of PCU and ECWCS pants are often laid out more as an over-garment; these are not.  The pockets are all proper pockets not just pass-throughs to your regular cotton-blend pant pockets.  There's also a relative lack features in the way of interfacing with gaiters/boots and being able to pull these on over boots when compared to PCU/ECWCS trousers – because that's not the intent with these.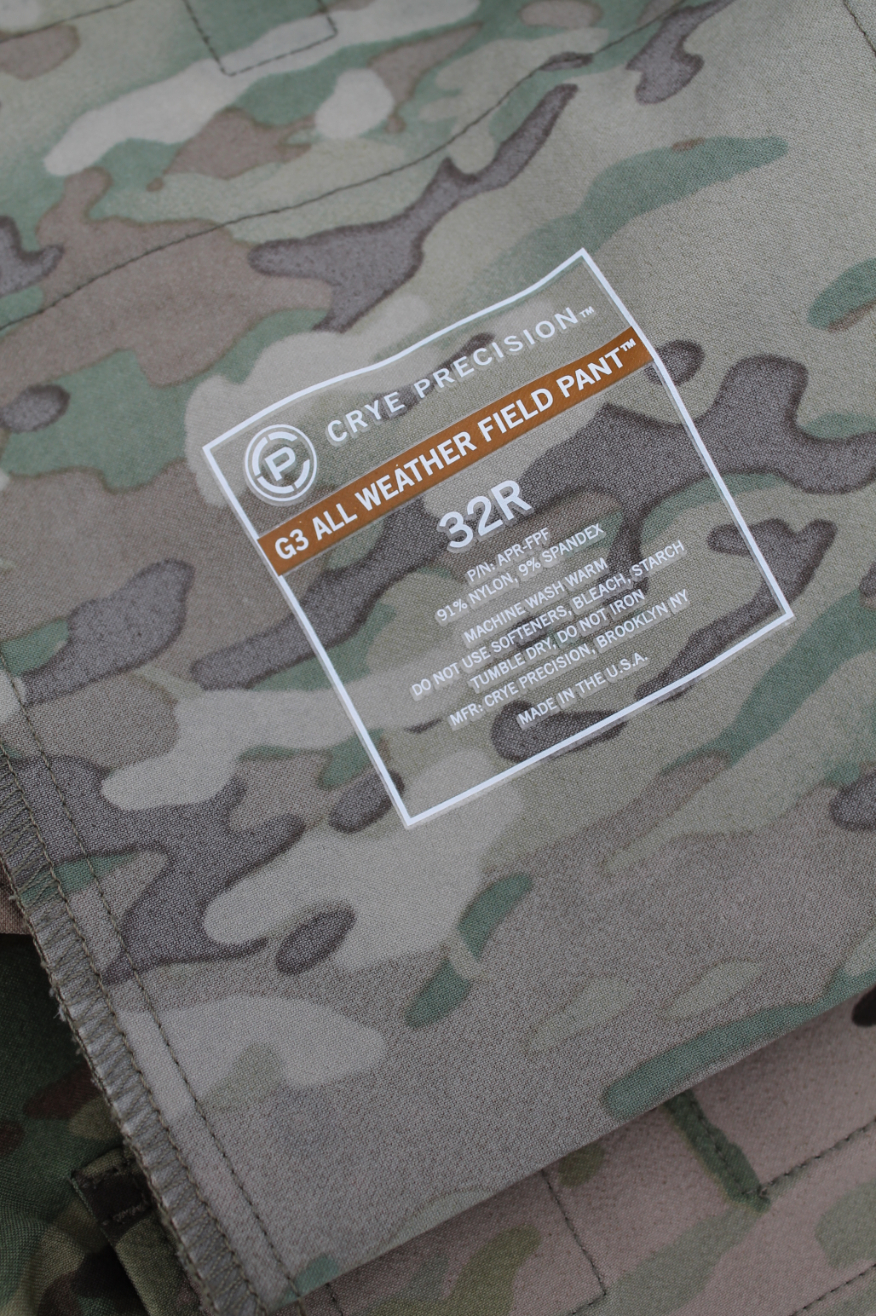 As mentioned, rather than NYCO we have a 91% Nylon softshell with a 4-way stretch and boy do they stretch.  This in spite of the fact that the fabric in question is definitely on the thicker and heavier side of things as far as softshell goes.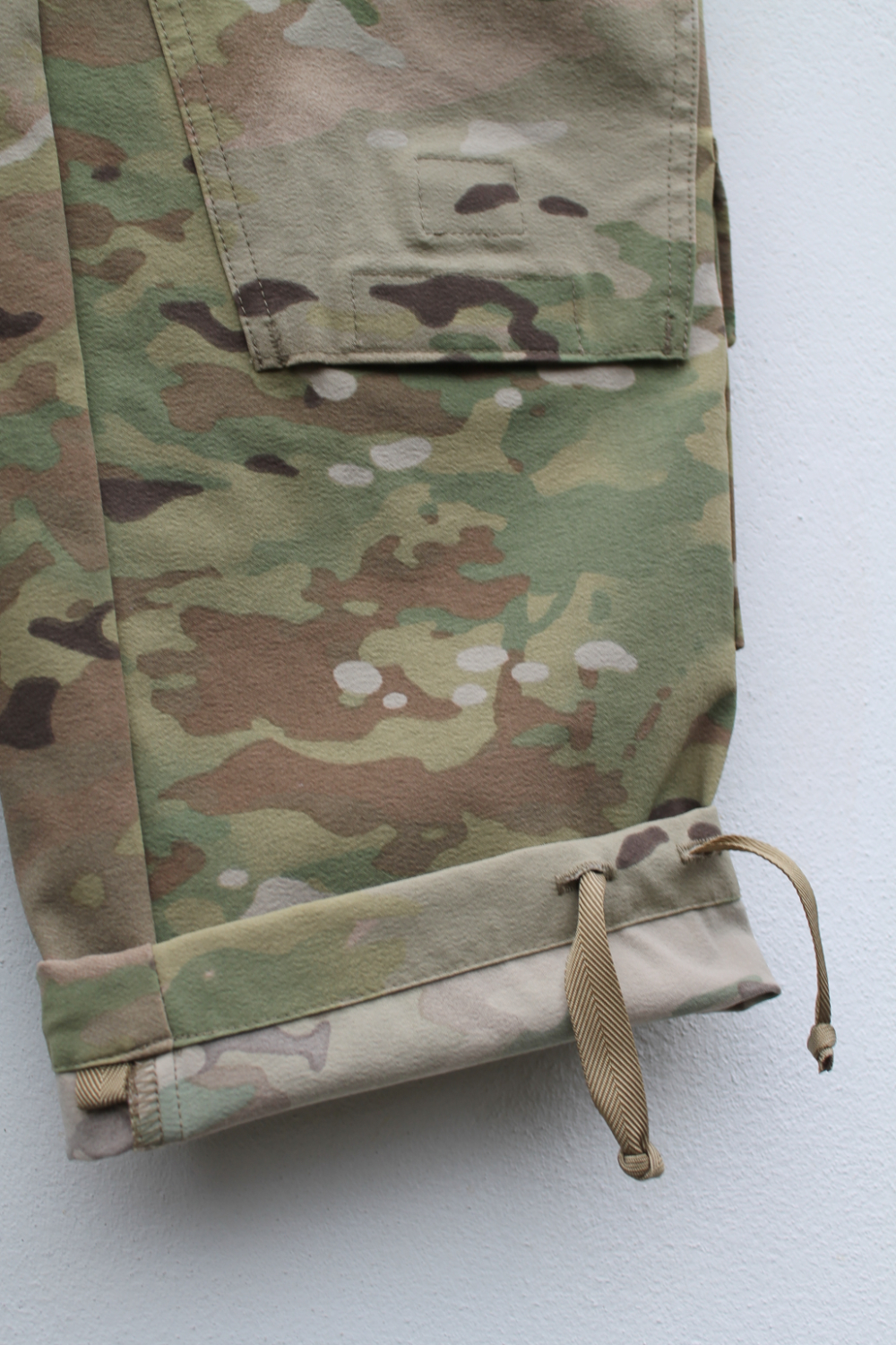 At the ankles the drawstring is exactly the same as BDUs, ACUs and normal NYCO G3 Field Pants.  The small loop here on the left (presumably for some cord to link up with boots/gaiters) is possibly the only variation from the NYCO versions.
---
Crye changed to a much lighter and thinner fabric with the G4 Temperate Shell field pants which are the more recent iteration of this product offering, which probably makes the G4 Temperate garments more suiting of the title of covering 'All' weathers (i.e including higher temperatures), but for cooler climes the G3 softshell might be the better choice.  It is a bit too stretchy and I would not heavily laden these pockets, I also have some concern over the volume of water they could potentially retain if soaked, but they gain better wind resistance, more insulation and general resilience on the other side of that coin.  Plus the tweave material is well known for drying quickly anyway, certainly when compared to a cotton blend.
For a typical temperate autumn-winter these seem like a great option to my mind, which is why I have them.  For generally cool and drizzly/damp conditions as we experience for many months here in the UK, I believe they're a solid choice and provide all the usual knee pad and storage pockets that we're all used to with modern trouser designs alongside the weather resistant properties.  A good combination.