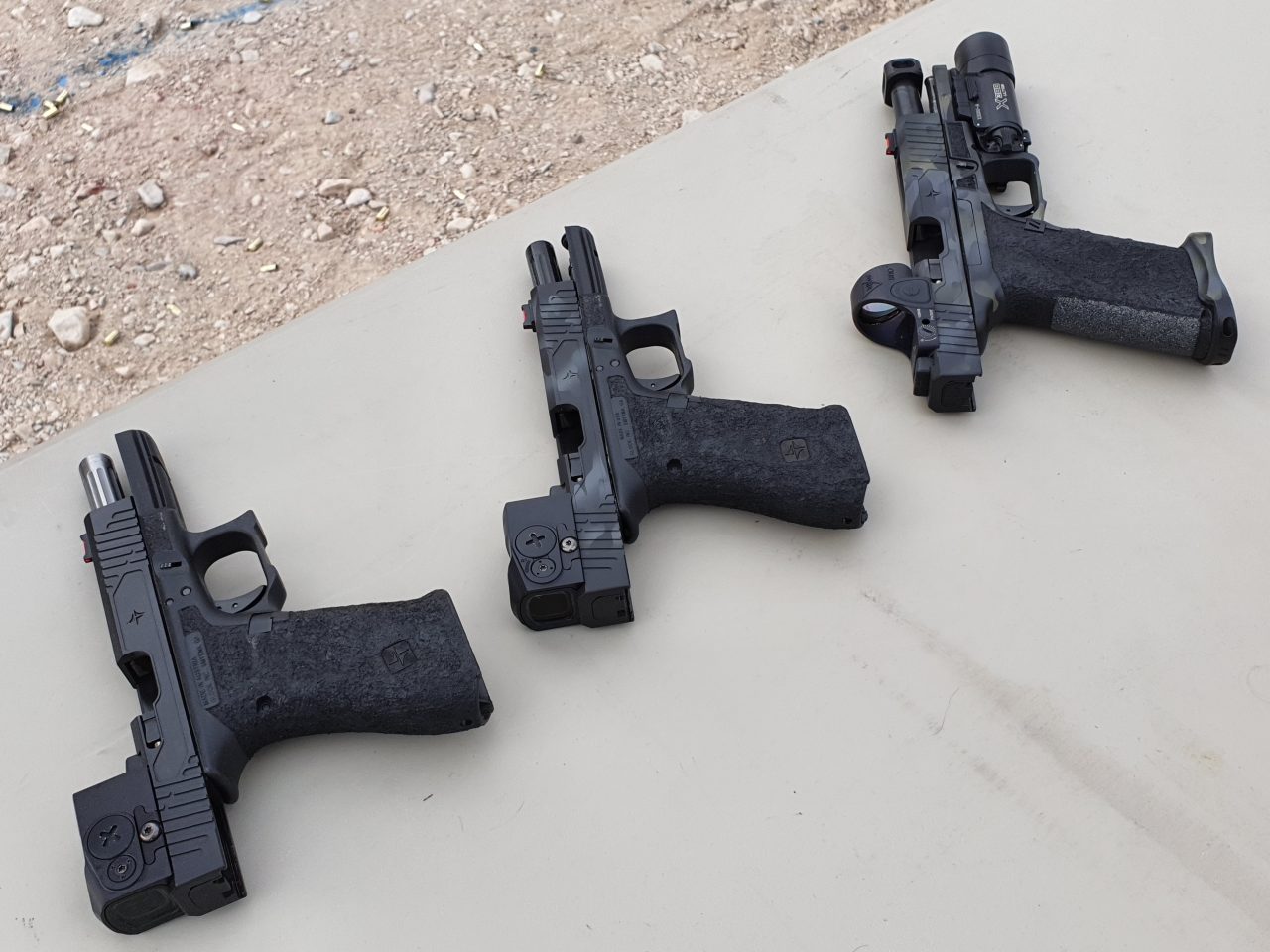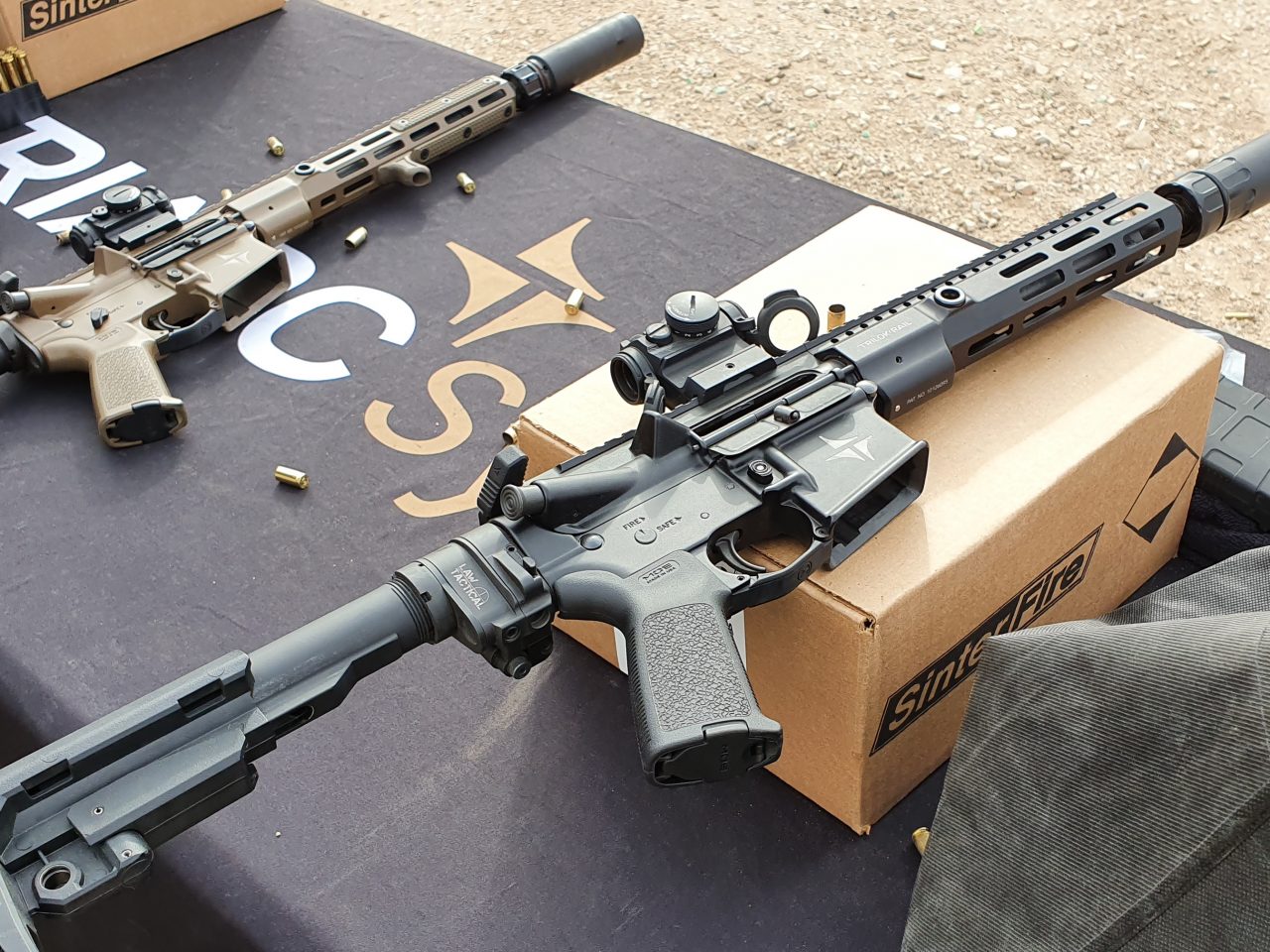 We hit the ground running at the annual FirstSpear range day for 2020, going straight up to the TRIARC Systems pistol tables to fire some 9mm 2011s, gucci Glocks and .45 1911s with full length dust covers. The most interesting model was a new ZEV OZ9 (modular Glock like the P320) that had had the TRIARC treatment. The Aimpoint Acro proved itself to be the best of the pistol slide mounted red dot optics, as expected. some video of this will be forthcoming.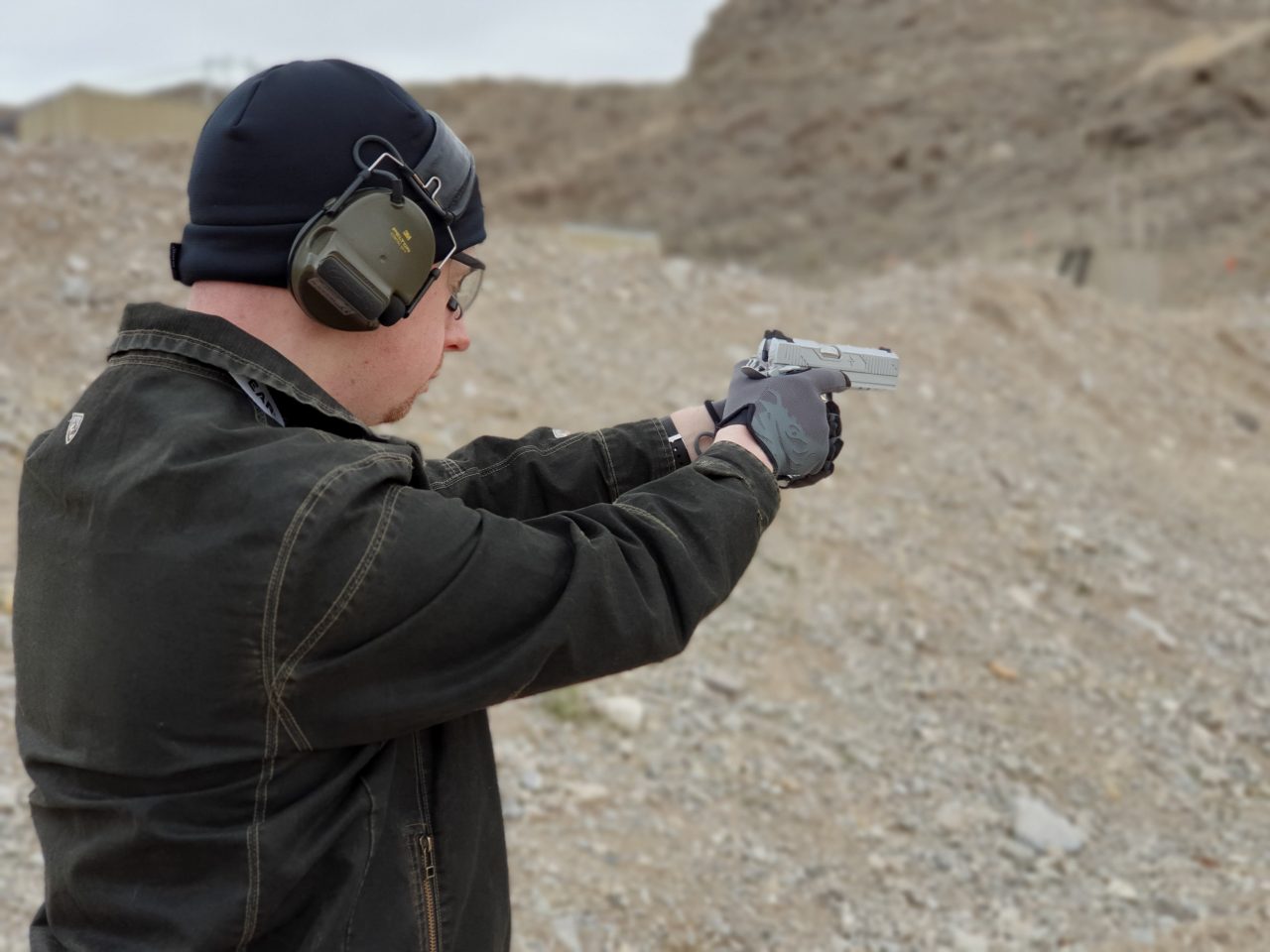 Ops-Core are showing off (amongst other offerings) a new version of their TBH helmet that will stop soft steel core 7.62x39mm and I can't remember the exact muzzle energy and range as it related to that metric, but it was something like 2500FPS. It's a real thicc boi but not nearly as heavy you might expect, though as you can imagine it is still weighty compared to something like a Flux ballistic. Seems like overkill given the absurd energy that such a hit would impart to the wearers' spinal column/neck and I think there's very good reason that most popular ballistic helmets only stop pistol rounds (and therefore frag), but apparently someone asked for this design and I'll not pretend to understand every requirement of every mil/LE unit in the world.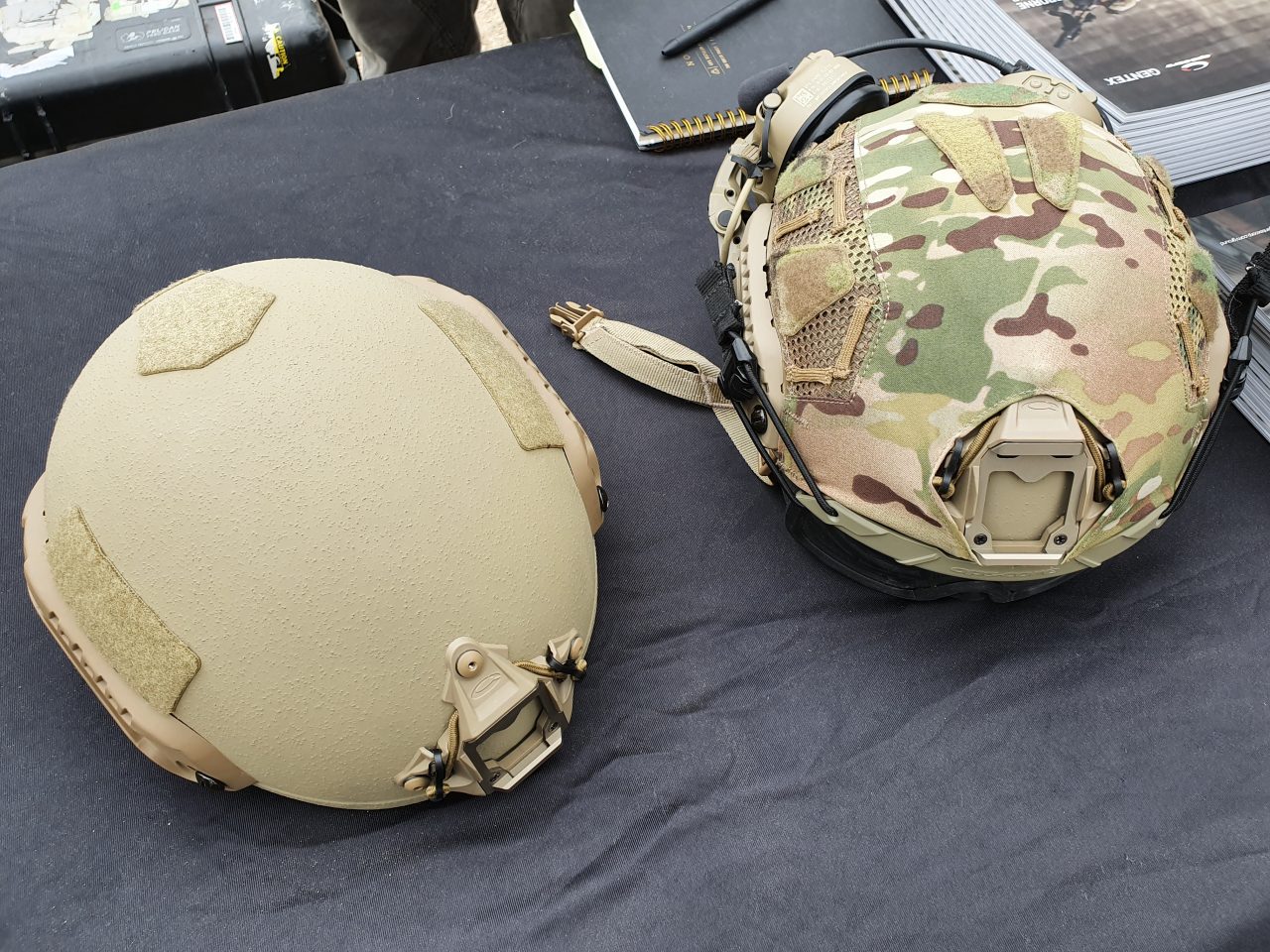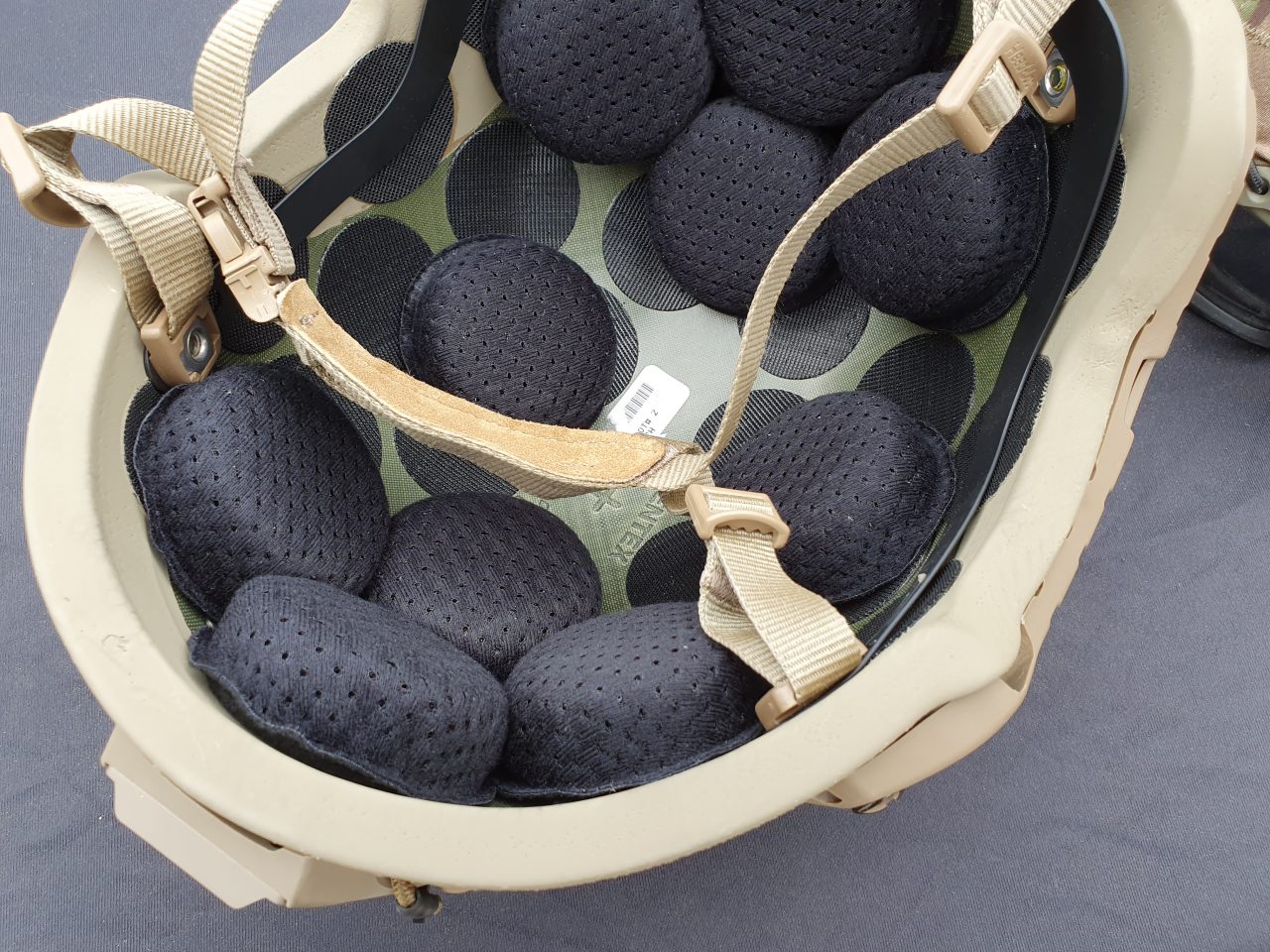 Safran optics had their own Thermal clip-on for standard NVGs running via a rear mounted battery pack, we checked out some new FirstSpear offerings of course (which I'll cover on the show floor proper) and myself and Femme Fatale Airsoft had a good talk with KADRI Clothing about their Valkyrie field pant, the design process, materials and philosophy. Kadri may only have one product right now but frankly it's so evidently well done I'd honestly say they're the best company in the business of women's specific outdoor/hunting/tactical clothing right now, in so far as a male could make that assertion anyway.
---
Later in the day I also headed to the ATAC Global event, which most people aren't aware of since little to no media makes it out of that particular shindig. The standouts for me were a Glock 45 with Acro mounted which allowed even a terrible pistol shot like me to engage realistic torso-sized steel targets quite quickly at 10-20m along with the new Aimpoint CompM5 that's coming and allows for quick bullet drop compensation at 100-600m with 556 using just the red dot via a turret on top.
Said turret can be swapped out for various other common calibre turrets that alter the movement in the dot and alleviate the problem of permanently etched reticules that are only suitable for one cartridge. Being able to quickly dial your micro red dot to different distances eliminates the need to learn hold-overs, though it should be highlighted you will probably be a lot quicker if you can train enough to just know your hold-overs versus dialling in your optic each time you shoot at a different distance. Nothing wrong with having the functionality though.