Crye Precision at SHOT Show – Answers to all the questions nobody was even asking anyway.
I'm skipping over the second range day event that I attended yesterday for now in order to try and write down all the depth of information I mined from Johanna Bloomfield, who's the lead at the design division for clothing at Crye. Fortunately she remembered me which was a good foot in the door, though she didn't remember why/where from exactly. This was probably lucky as I expect the reason for said recollection was that last year I asked a million questions about what the G4 uniforms would be like once I found out they were on the way (disclaimer – more like 8 questions).
I was in the Sands Expo centre bright and early this morning, getting turned away from the 'Law Enforcement' section before it even opened and it opened half an hour before the main bulk of the show. I did have a bad feeling there would be a crowd of people rushing in before me having camped out the night before, luckily it turned out quite the opposite, I was one of the first to the booth and the whole show was pretty quiet for the first couple of hours.
If you can't deal with overly bright pictures taken by a total amateur – click away now.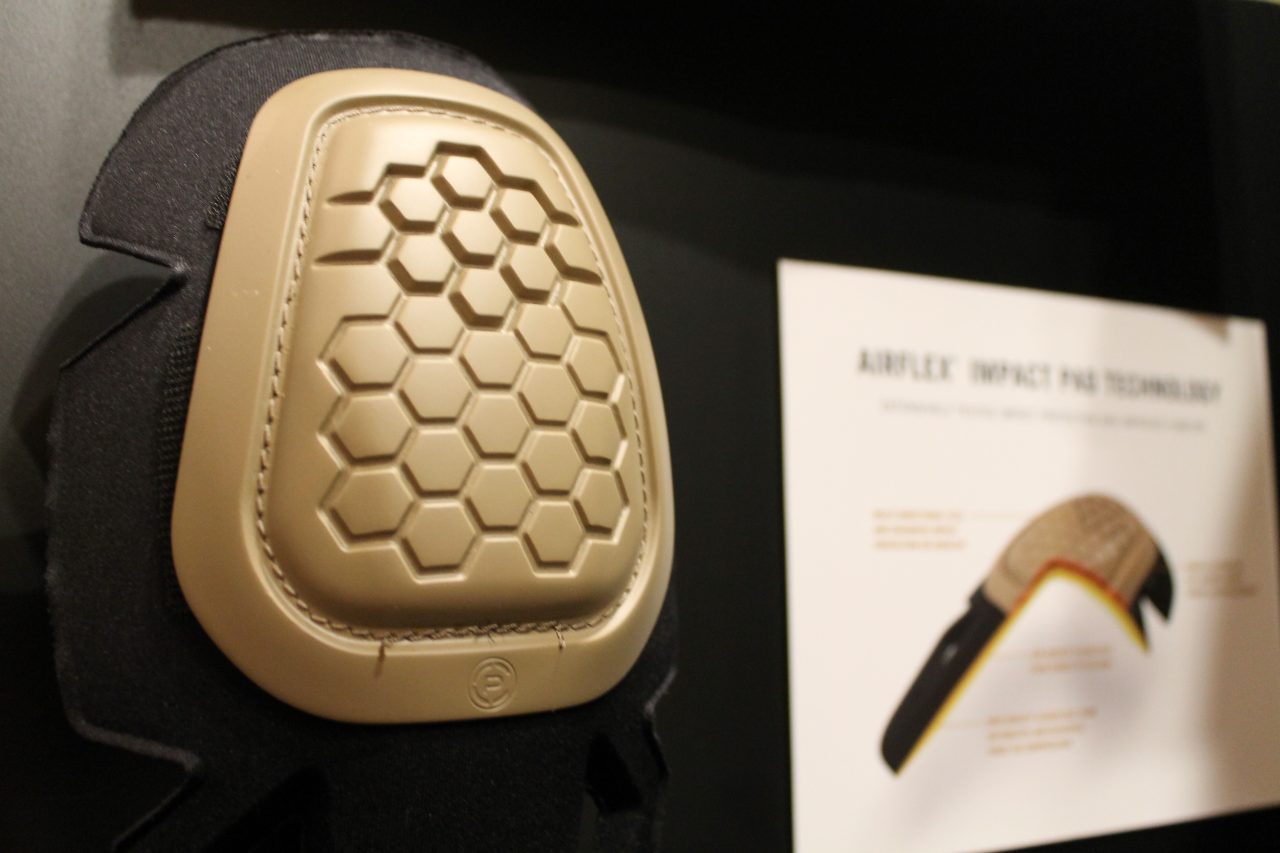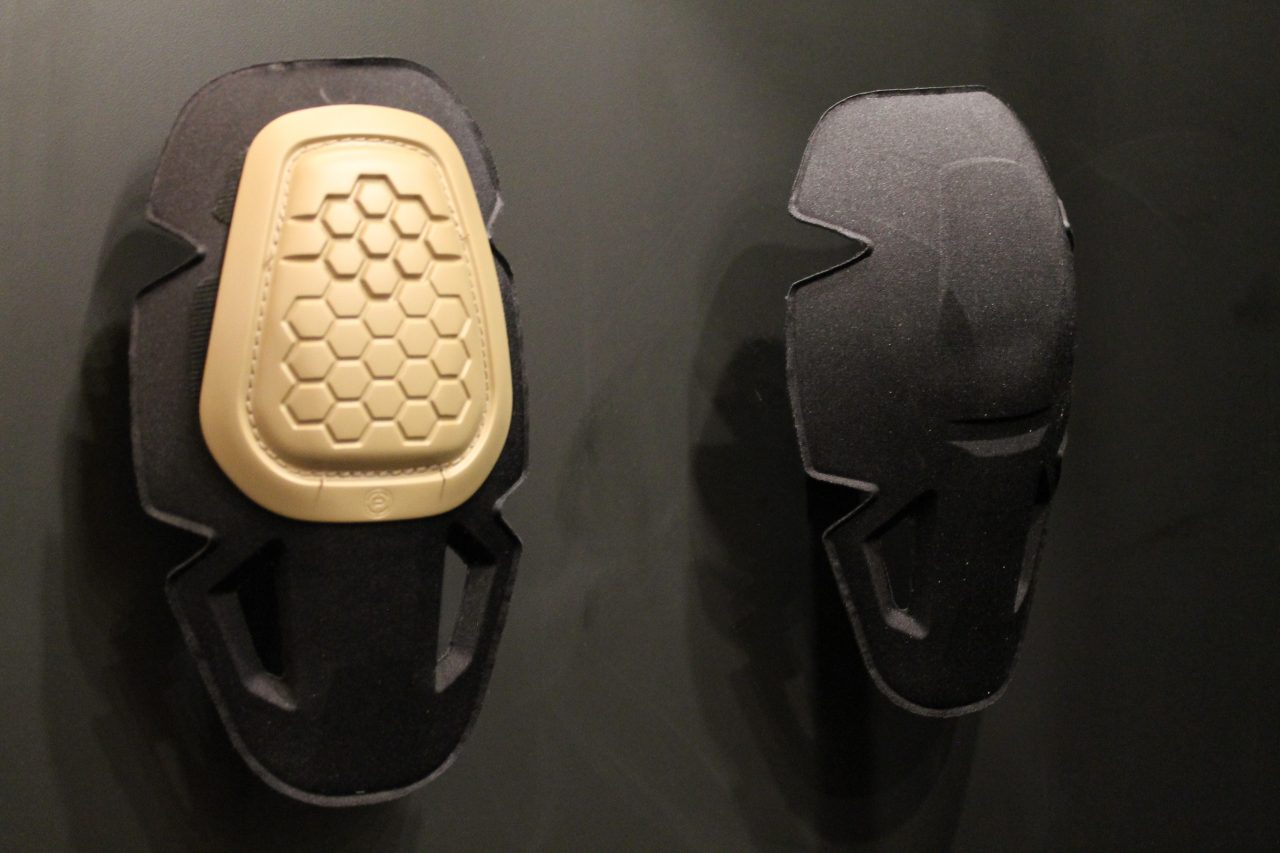 Let's start with most unjustifiably controversial, then work down from there. The Generation 4 Airflex combat knee pad has a hex pattern on it, with deeper cuts between the hexagons in the same area as the Generation 3 pads had the horizontal indentations. I'd presume the touted 40% increase in performance with regards joint protection from impact is mostly coming from the foam since the plastic cap seems to be the same material as used on the G3 with very similar if not the same thickness. So I'd guess the G4 field knee pad will also share an increase in protection performance. The shaping of the foam obviously isn't much different to the G3, slightly more angular in area, more distinctly folded edges.
Pictures of the G4 uniforms have been floating around for a while now so I've done my best to get in to all the areas that I have not seen discussed so far. Beauty is not skin deep.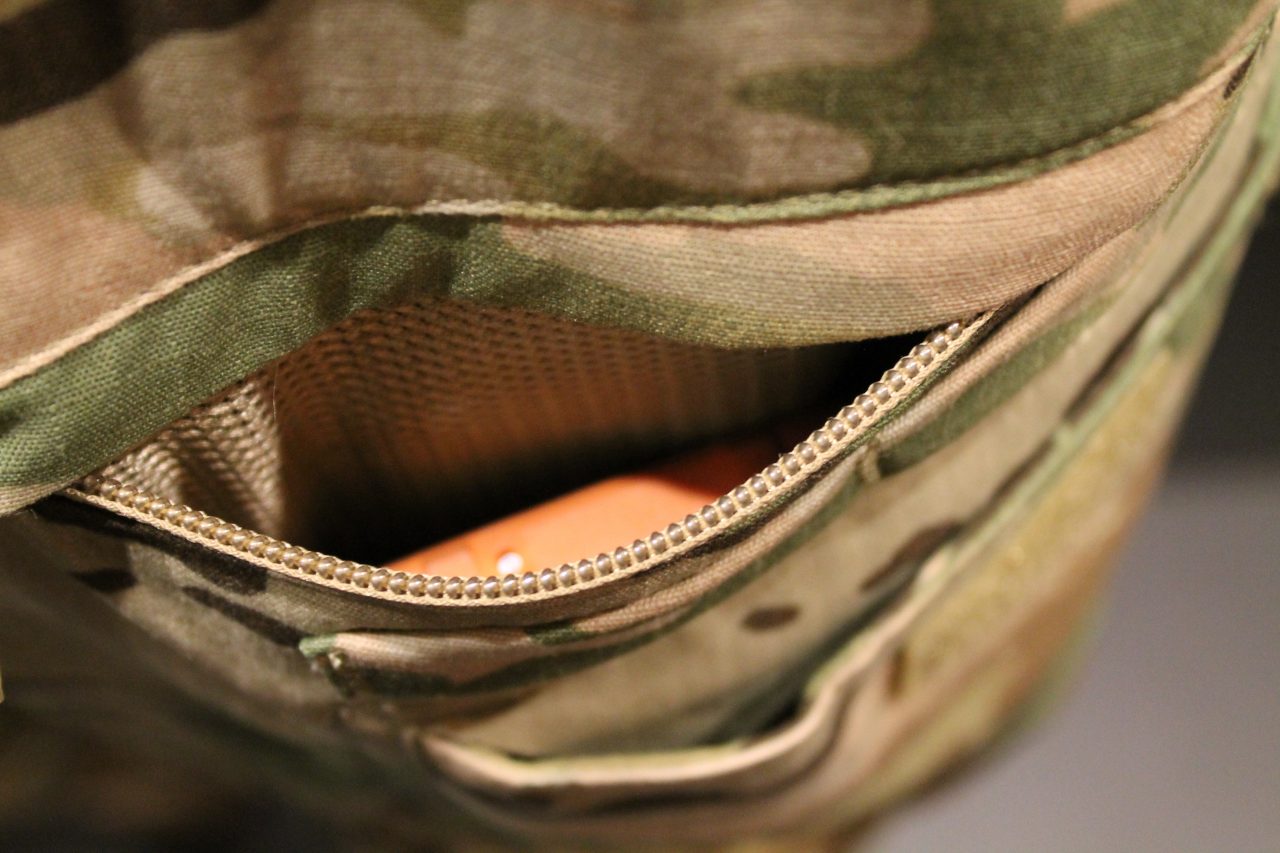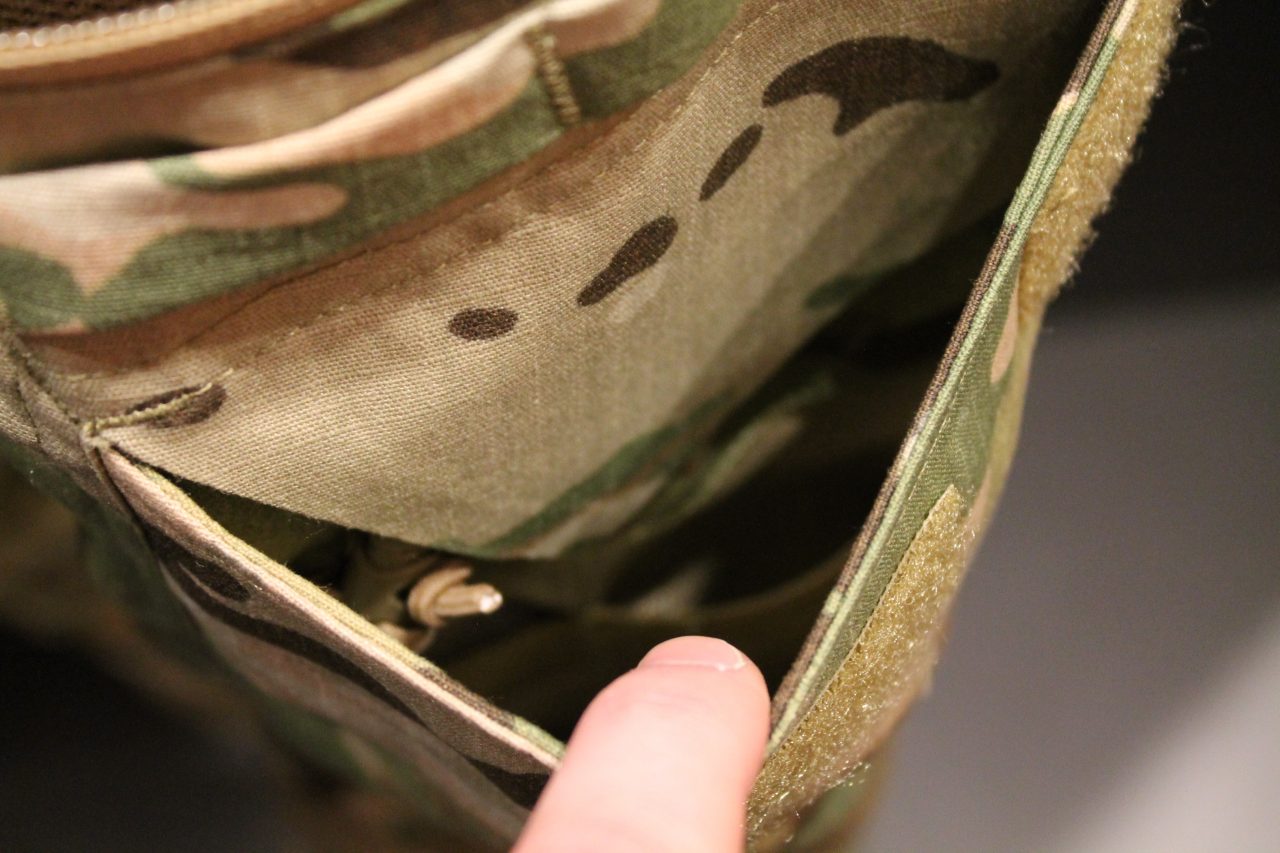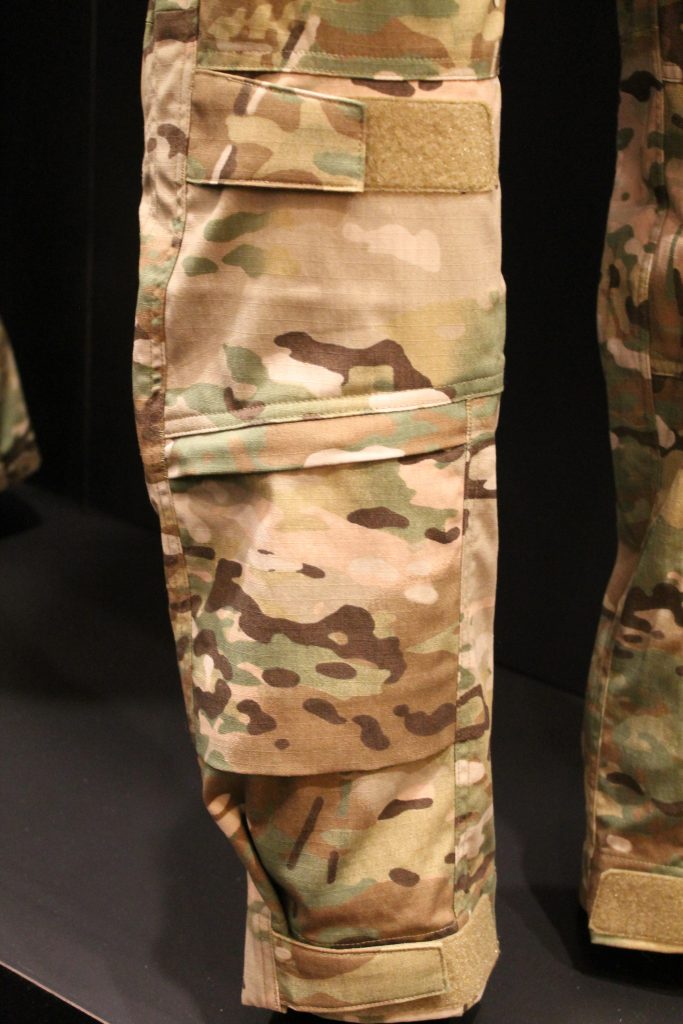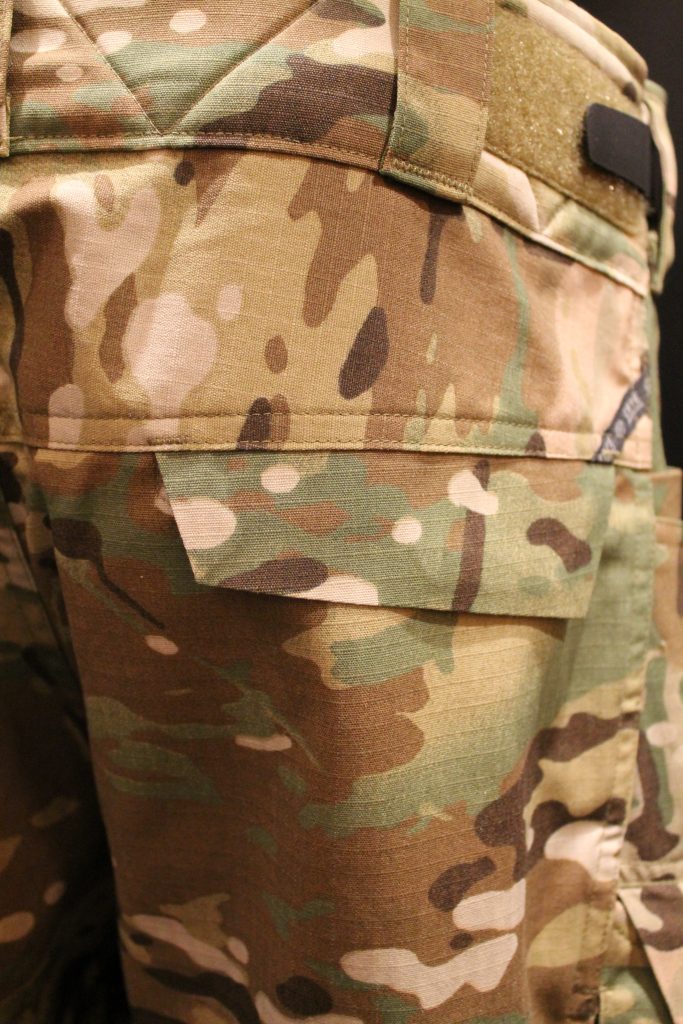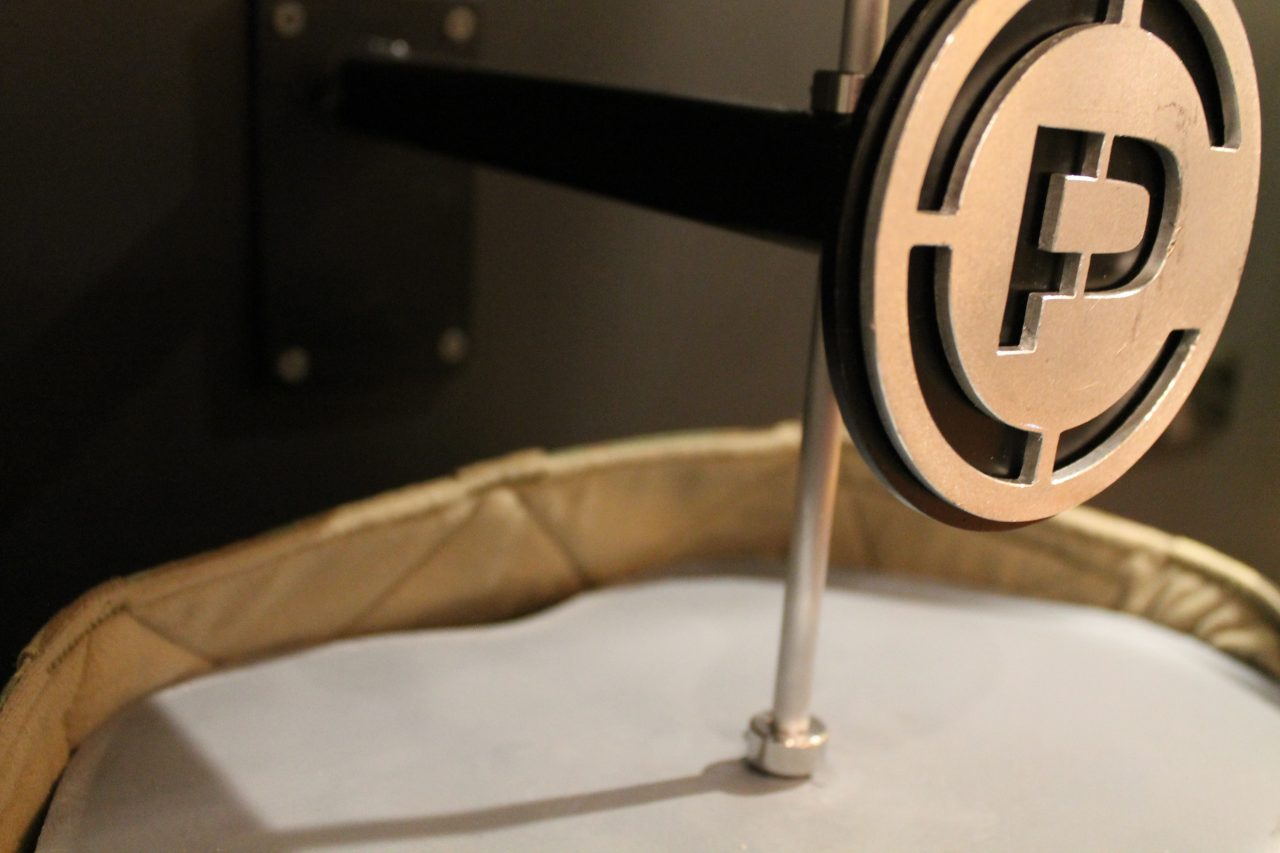 G4 Combat trouser:
-Front of thigh pocket is now internally mounted and mesh lined for ventilation with a zip closure. Specifically designed with a slanted base inside for carriage of smart phones.
-Main thigh cargo/side pocket has moved forward somewhat. No mesh lining, still 2 velcro tabs for closure. Lids on pockets now are extremely slim and stiff compared to G3, seemingly using some sort of fabric welding technique.
-Left pocket internal elastic is 2 small loops for retention for breaching charges with corresponding VTX loops above the pocket opening. Pleat/expansion billow is singular and found at the back edge of the pocket.
-Right leg cargo pocket has G3 style internal elastic sized for a magazine.
-Knee pad adjustment moved inside the main cargo pocket and now consists of just a single stand of bungee cord vs the G3's double strand arrangement. Now covered and routed with fabric inside of the pant leg instead of being exposed and causing you to fall about like an idiot when putting on your trousers which has definitely never happened.
-Ankle pocket is now a zip closure and is located more towards the back of the calf. Expansion pleat at the base.
-Slight material upgrade on waist adjustment tabs. Should give greater longevity in use.
-The panel of VTX in the area that was previously the lower back stretch is sewn in at 90 degrees to most of the rest of the pant to create an effect more in line with the old stretch panel.
-Crotch gusset remains present.
-Rear pockets are back to an AC style in a lot of ways. Same thin and rigid closure flap as the thigh cargo pockets. Single velcro closure with more surface area vs Gen 2. No mesh lining.
-Padded waist band remains. Now with wicking material lining around the inside of the waist, akin to that found in the collar of the G3 All-Weather combat shirt.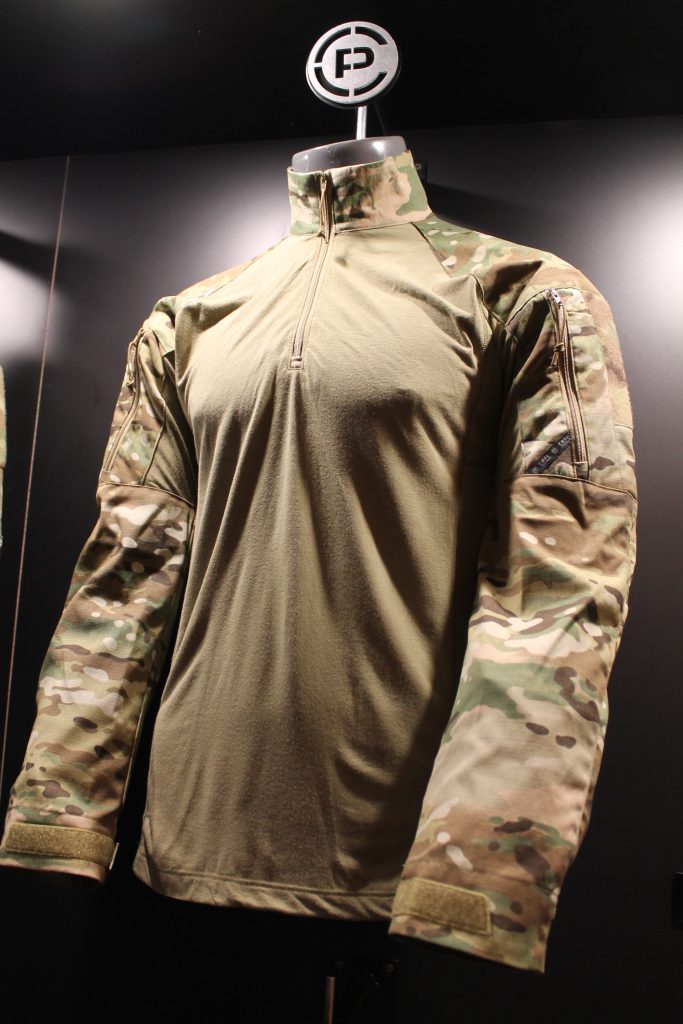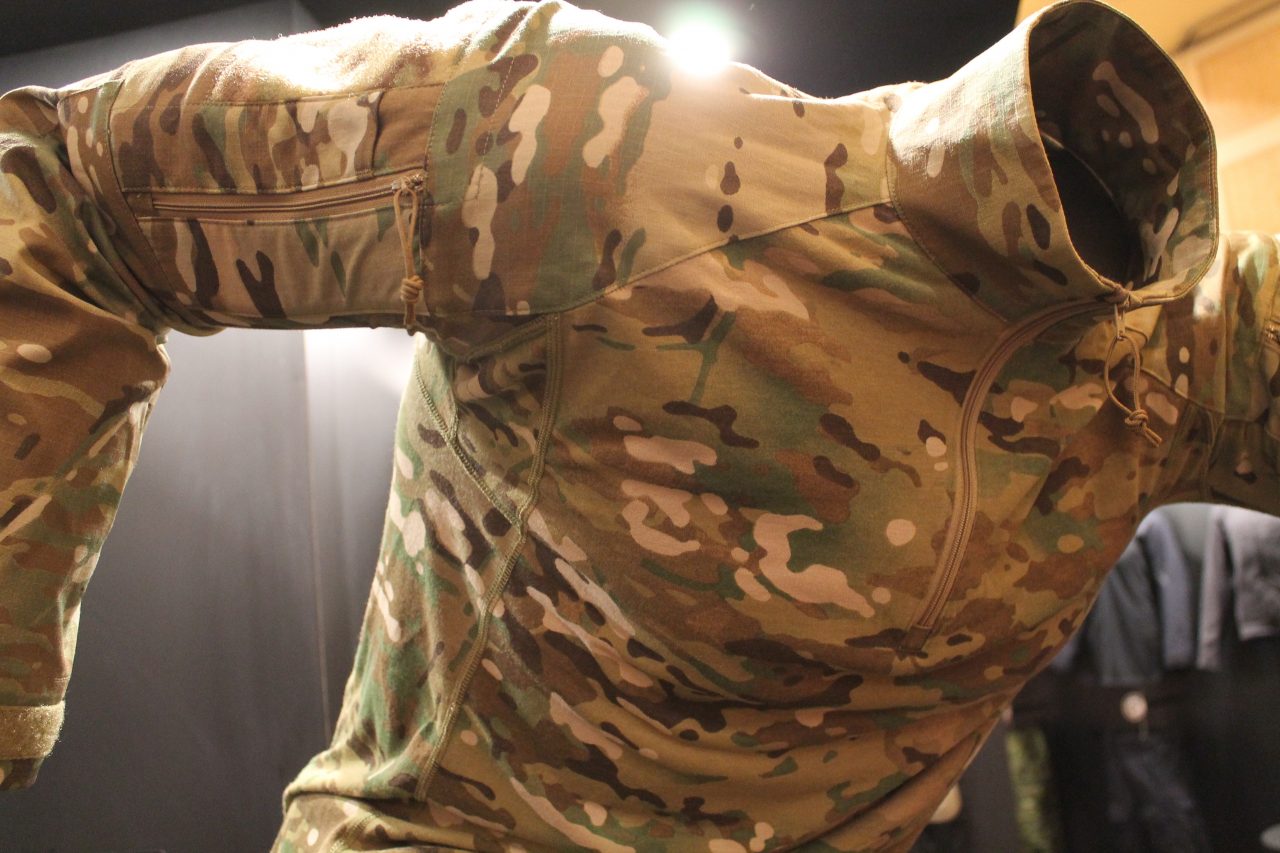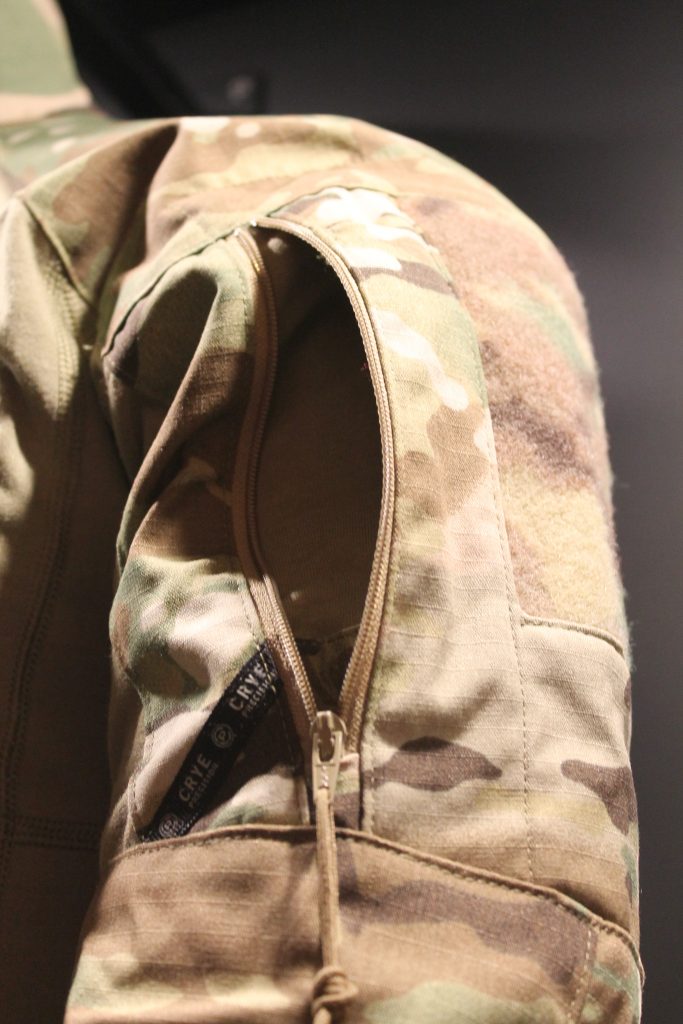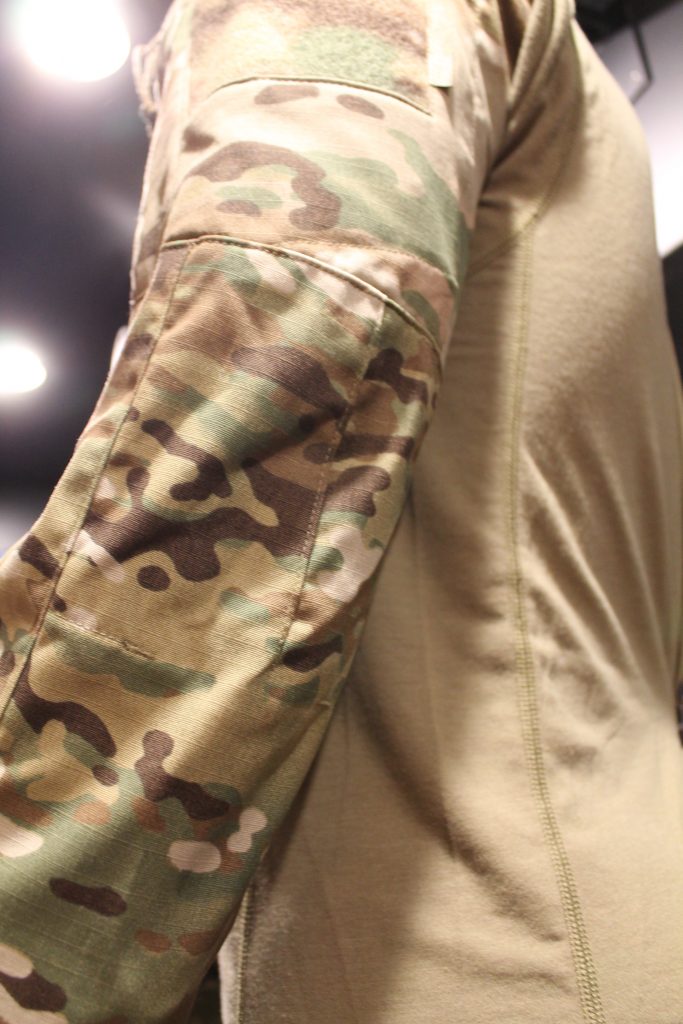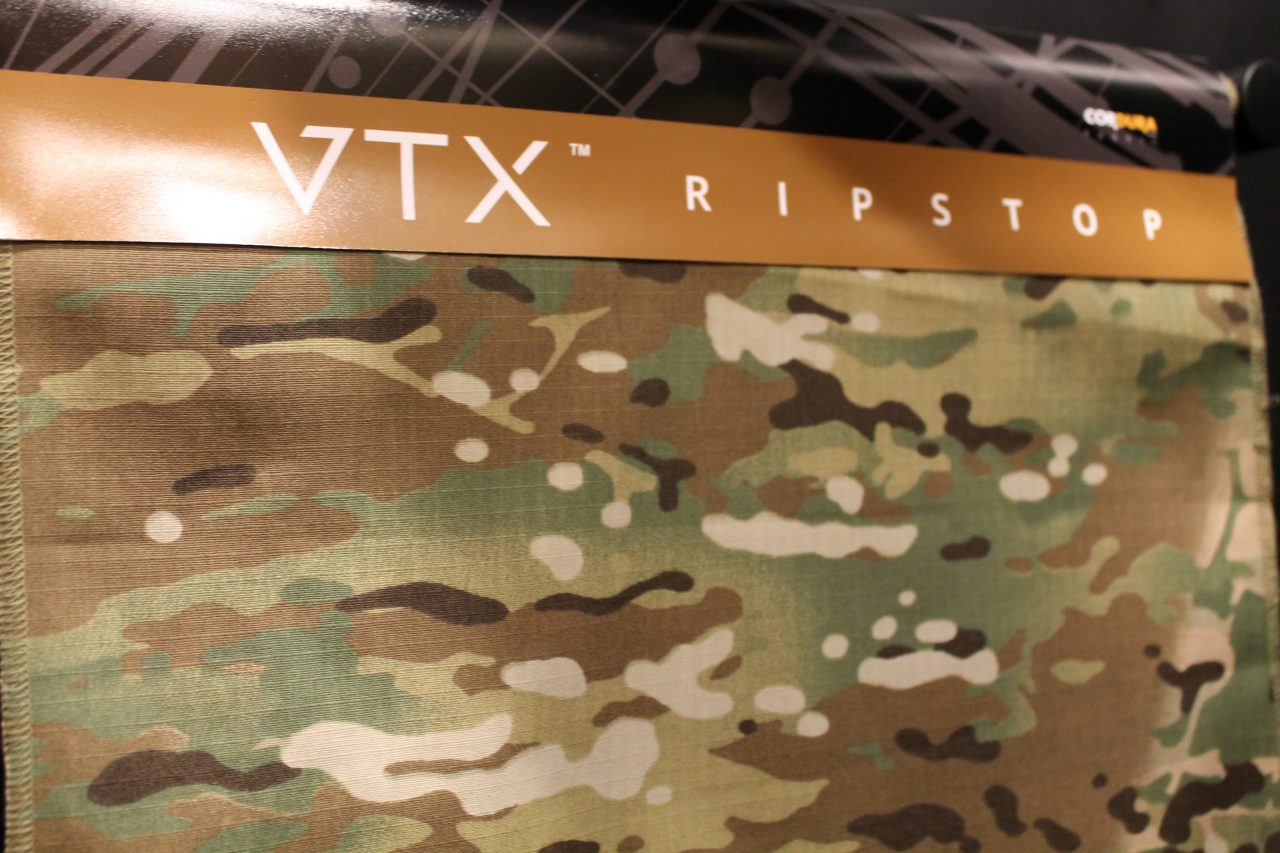 G4 Combat shirt:
-New, slightly lighter torso fabric (around 15-20%) with a more comfortable feel but apparently greater durability and capacity to breathe.
-Mesh was considered for the panels directly under the arms but air/moisture pass through rates on the new fabric were found to be so high that this idea was binned off.
-Full pattern torso in Multicam will be an option in some manner (whether for us mere, mortals I'm unsure) if you don't mind paying a higher price.
-Torso fabric continues behind the arm pockets for another ventilation option.
-VTX fabric fully encloses all the edges of the colour matched loop fields.
-Elbow pad pockets are now mounted internally.
As far as I could gather (couldn't get exact numbers) VTX is more than 50% nylon with about 2% spandex and the rest cotton, meaning the stretch is inherent on account of the spandex. The Twillstop on the G4 FR line is woven to provide mechanical stretch. The alignments of each panel of fabric within the garments, the FR combat trouser especially, are carefully chosen to allow essentially the same stretch and mobility properties as the non-FR uniform.
Standard G4 Field set features full VTX construction. Much the same way the G3 Field set was closer to the G3 combat set by comparison to Gen 2, G4 fields are minimally different in cut and patterning now when compared to combats. Field pant lacks padded waist and mounting for combat knee pads as expected, not many other changes.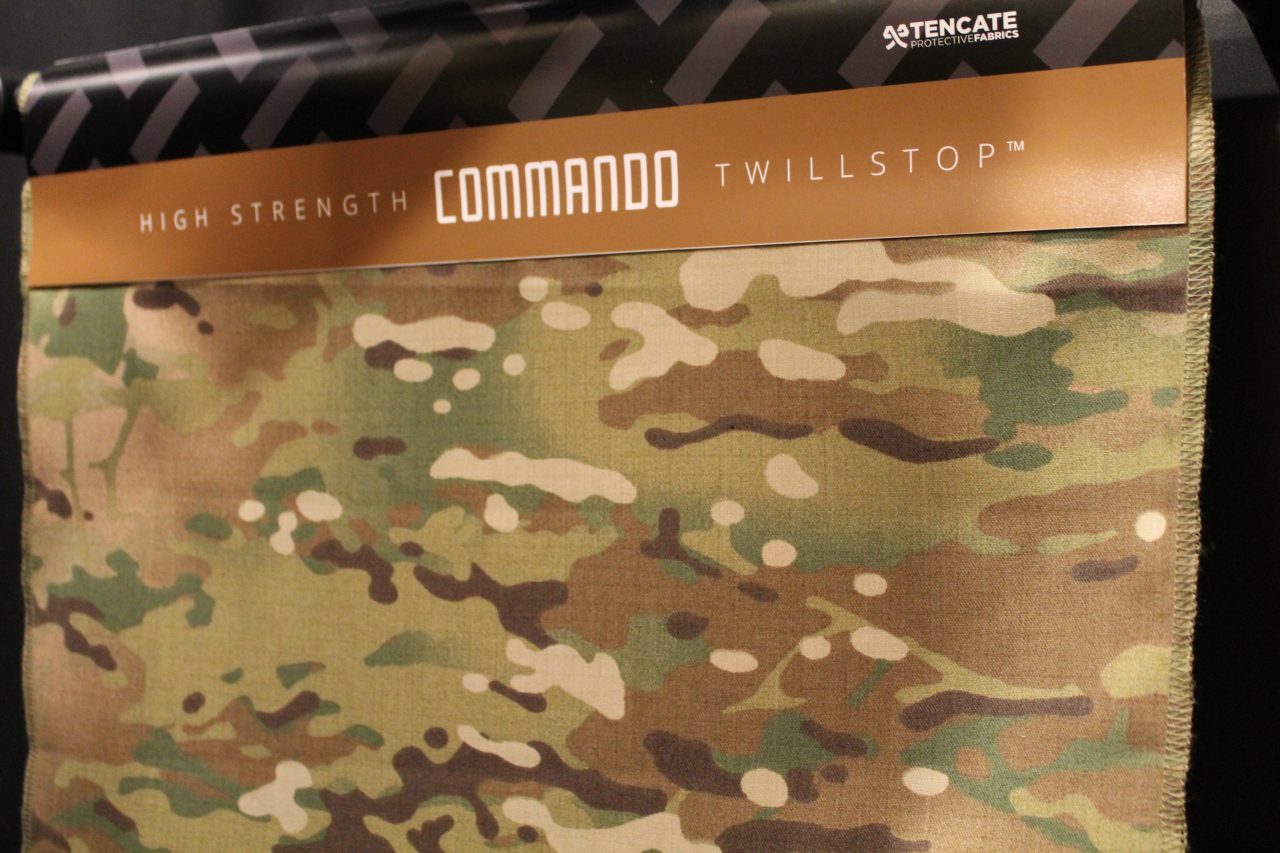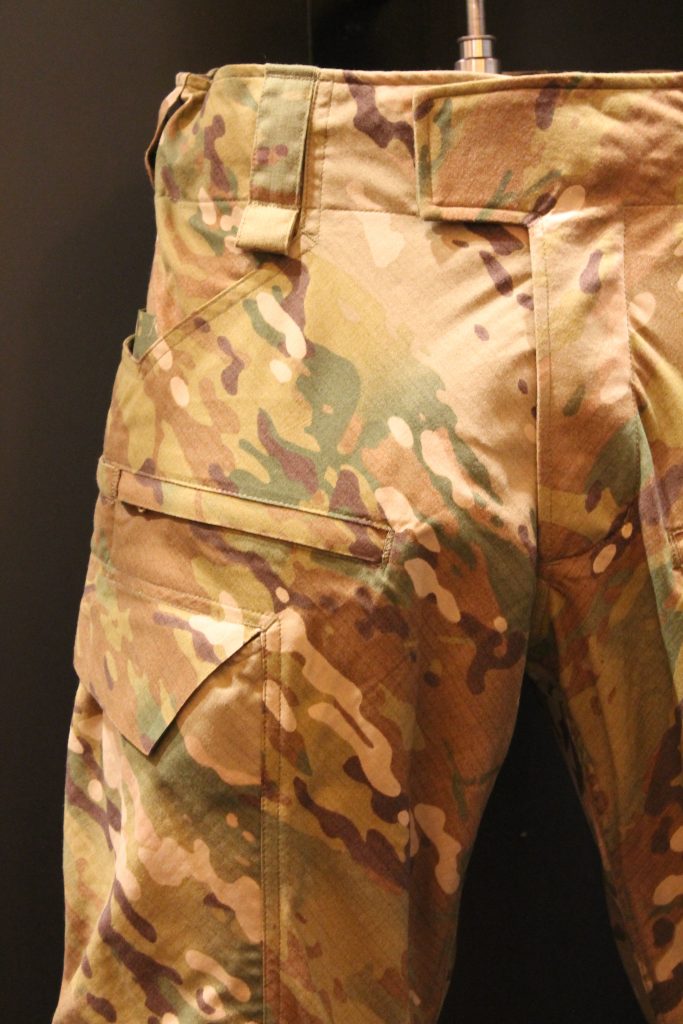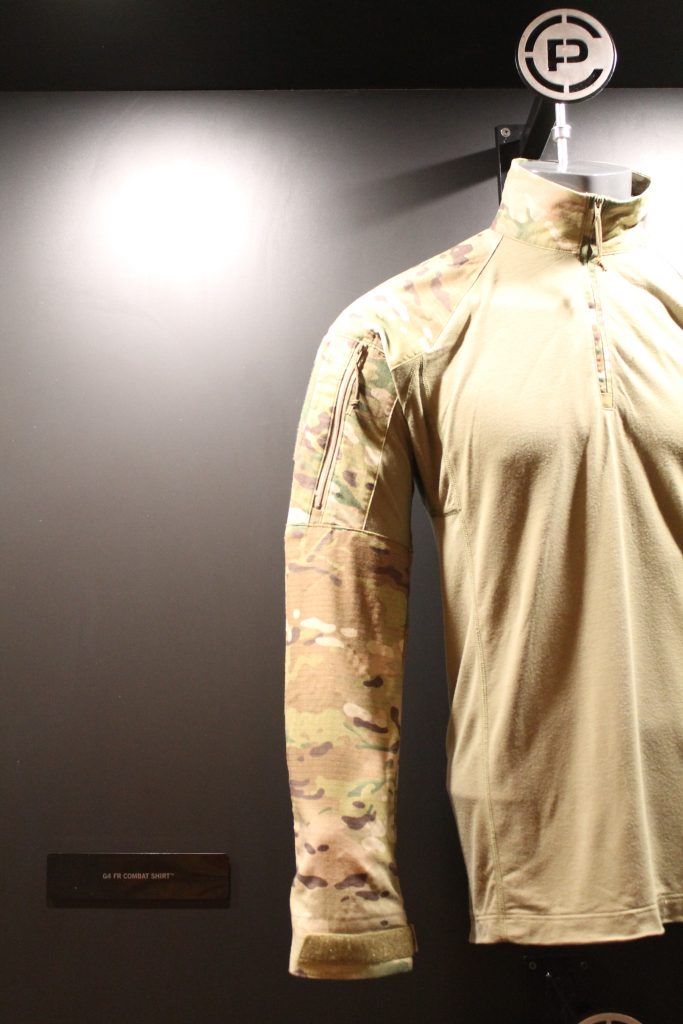 Further entire lines of apparel to come, in planned chronological order:
-G4/G4 FR production in March with availability in mid-2018, pricing is still undecided and is being determined based on costs such as the new VTX fabric.
-Hot Climate uniforms (G4s in another new fabric for even less weight and fastest possible drying times).
-Temperate (G3 All-Weather line updated).
-Cold Weather (Loft jacket, Fieldshell etc updated).
-Extreme cold weather (Maybe.. in 2021 or so).
If you want to know more about the new load carriage systems pictured – I'm not your guy.