I've been putting this post off for a good 3-4 years and I've draughted it a good few times only to delete it the past month, all out of fear to be entirely honest.
Nothing I post has ever been behind a paywall and I'm not planning to change that, nor do I have any advertisers or sponsors, the only small income I have social media wise is the odd pre-roll Google ad on YouTube but you can avoid those by watching my videos on the Facebook page. However, having a proper website to host all the information I've typed out the past few years does have a not-insignificant annual cost that I've always covered myself thus far, purely because I want to spread the knowledge. I've been extremely hesitant to post this as I say, but other people have both suggested and asked, so today I'm doing it.
Given Patreon's politics I've opted to setup a SubscribeStar *in the event* any of you would like to contribute purely to the web hosting fees of TheFull9 site. I think it's a good resource and I want it to remain online in perpetuity, entirely controlled by me and in a decent, searchable format – social media provides no such guarantees.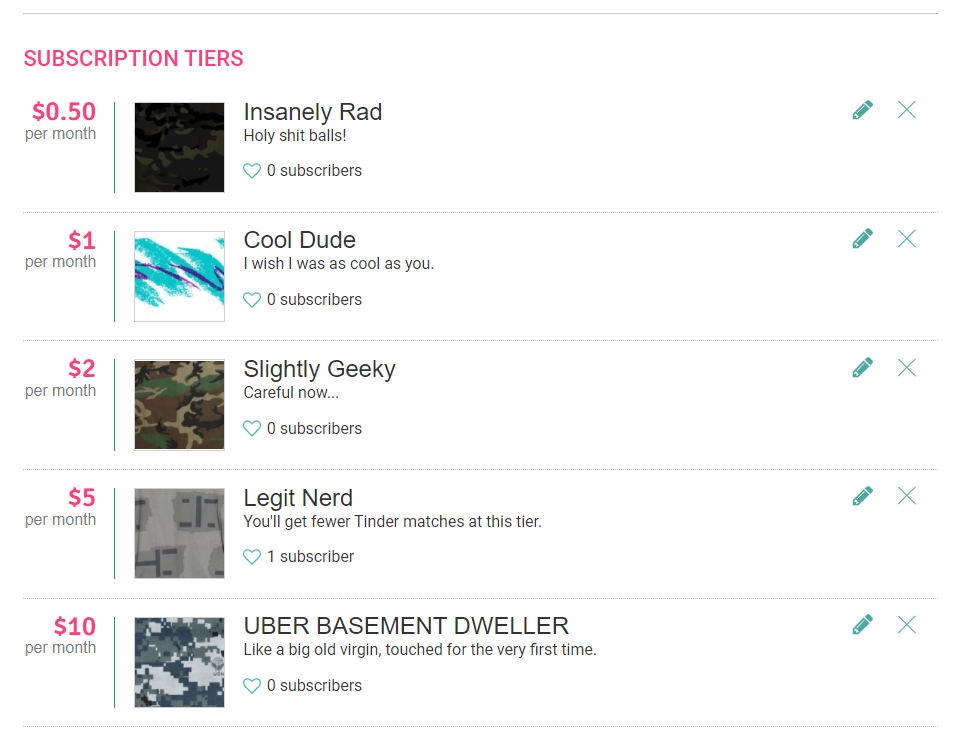 What do you get out of it? Right now, there's frankly nothing I can offer.  There's already the Full 9 Group on Facebook where you can discuss gear and I answer any and all questions people send me already because I don't get that many. I already put out as much content as I can while doing this in my spare time and unless this thing takes off massively I can't be offering limited patches or anything.  Though that is something I'll look in to once the hosting fees are well covered.
If you are interested in perhaps helping me out with keeping the site online, tap/click the link below or scroll to the top of this page and (on mobile) tap the orange circle in the top right then go to 'Support The Site'; on desktop the tabs are all laid out along the top. There's options starting at $0.50/month and the higher you go, the more of an official camo nerd you become. Thanks for coming by and to anyone who's ever simply dropped a like, comment or followed on any social media platform thank you for doing so.