The Velocity Systems BOSS Rugby is very much the tactical haute couture right now and if Haley Strategic Partners thinks they're good on the range, that's usually a good enough endorsement for me. I'd been following the concept for a while and these shirts have been on the market for a fair length of time already, so I figured I'd give one a try.
Now as usual my caveat is that this is an initial out-the-box overview, I've not fielded this shirt – I just talk about items as I get them because if I didn't they'd get lost in the gear lockers and I'd forget what I've posted about and what I haven't (first world kit slut problems). That out the way, I certainly like the original concept. They've taken the idea of the combat shirt and almost come a full circle back to a T-shirt, but retaining that all-important velcro with long sleeves for some slight protection from the environment (and crucially, the sun). I'm fairly certain there are no FR properties so don't wear one to a war zone, but what this fabric should give you is lots of wicking capability for hot days practising on the range or running about on the BBattlefield.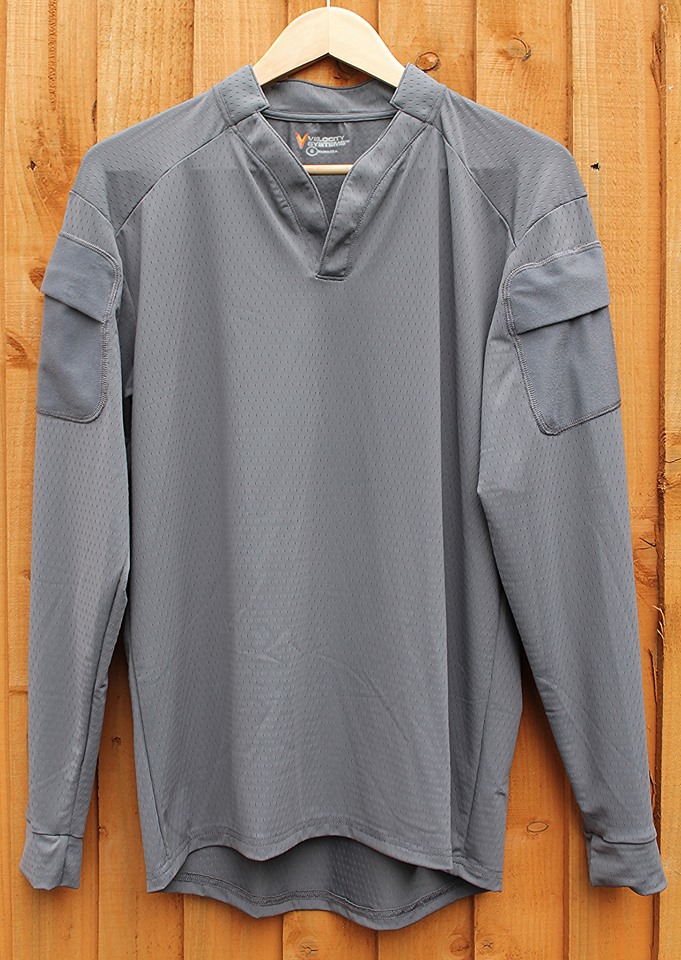 The loop is a bit different to the type you'd usually find on a uniform shirt and I'll be interested to see how it stands up to taking patches on and off lots of times. My one concern at the moment is that the collar is very short and I've specifically purchased combat shirts in the past with a good, substantial collar on them in order to avoid neck rub when using a 1-point. We shall see how this pans out during use.