Might as well start off 2020 the right way with some super sweet AOR2.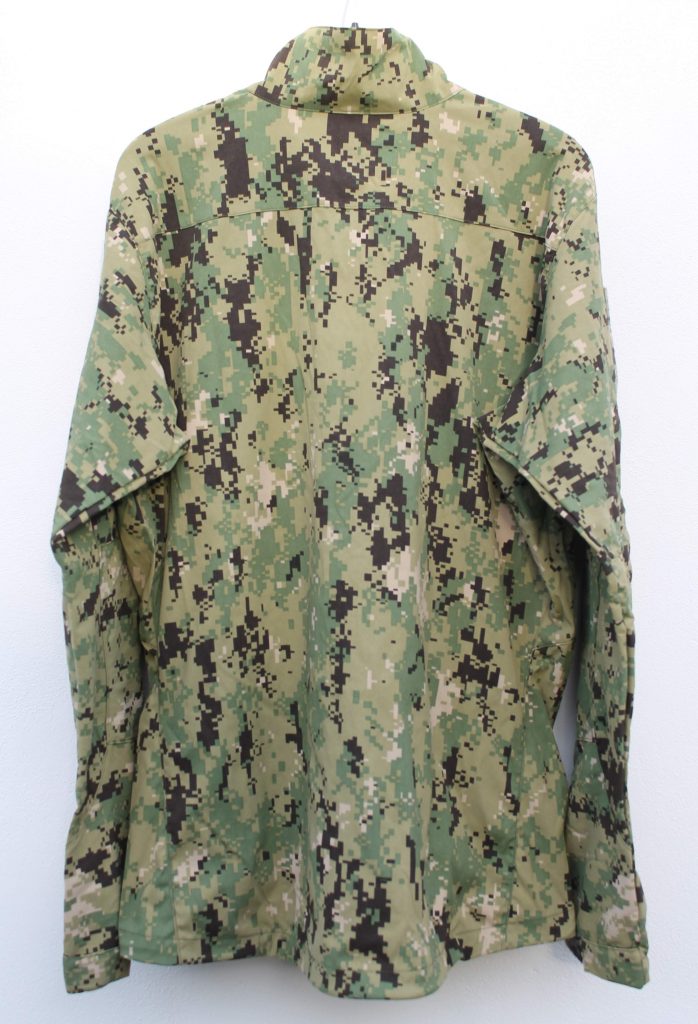 This softshell jacket is the upper half of the 5th Level (out of 9) in the Protective Combat Uniform system, or PCU as I've often referred to it here in the past. Everyone who serves in a military that decently kits out its' troops will be issued a layer-based system of uniform that can help them survive in a wide range of climates. For the UK it's PCS, for the US Army it's ECWCS and for various elements of US Special Operations Forces it's the PCU, which means PCU is probably the all around best uniform system on the planet.
Because PCU is generally not sold commercially and only issued to specific people it isn't terribly easy to find out a lot of information about it, but to my knowledge this particular jacket is a Block 2 item. The system started with Block 0 however so this is actually the 3rd major iteration, not the 2nd as you might expect. Blocks 0 and 1 were known for featuring many items in the Alpha Green colour, which looks like a warm shade of grey, whereas Block 2 is issued in Multicam and both AOR patterns for elements of US Navy Special Warfare.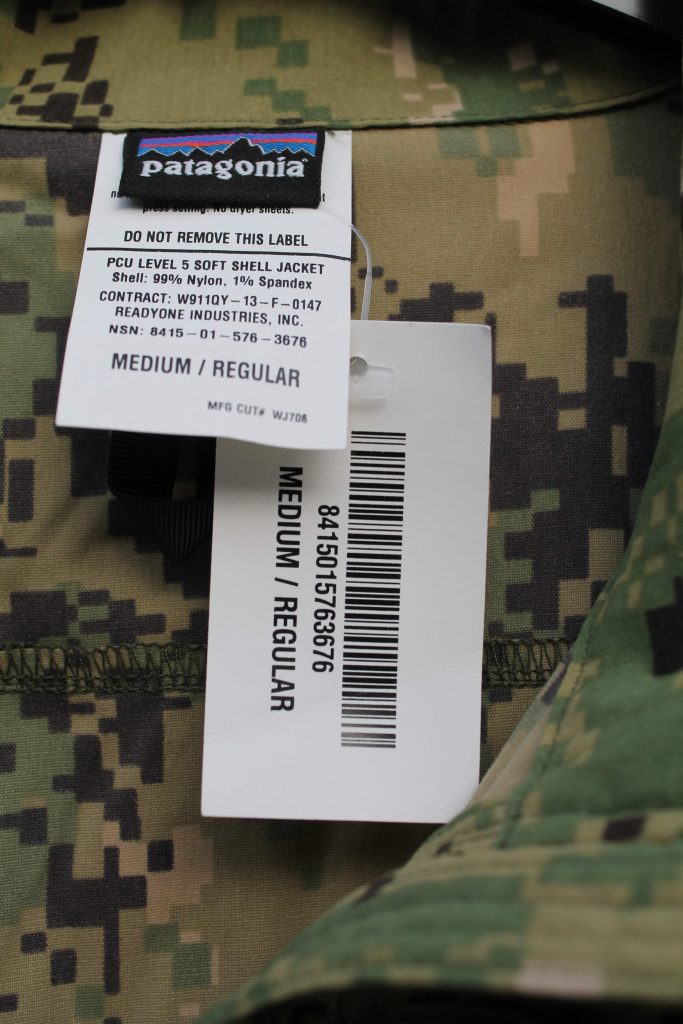 The specific item I have here is very recent issue, within the last couple of years, and for me personally it just ticks all he boxes. The earlier iterations of Block 2 made in camo patterns had solid colour elements within them when it came to parts like zips and velcro, but absolutely everything is pattern matched here that physically can be. You can see they've actually had a bit of an issue printing the loop fields however as the black pixels have bled slightly in to the other colours, creating some thin areas with a purple hue.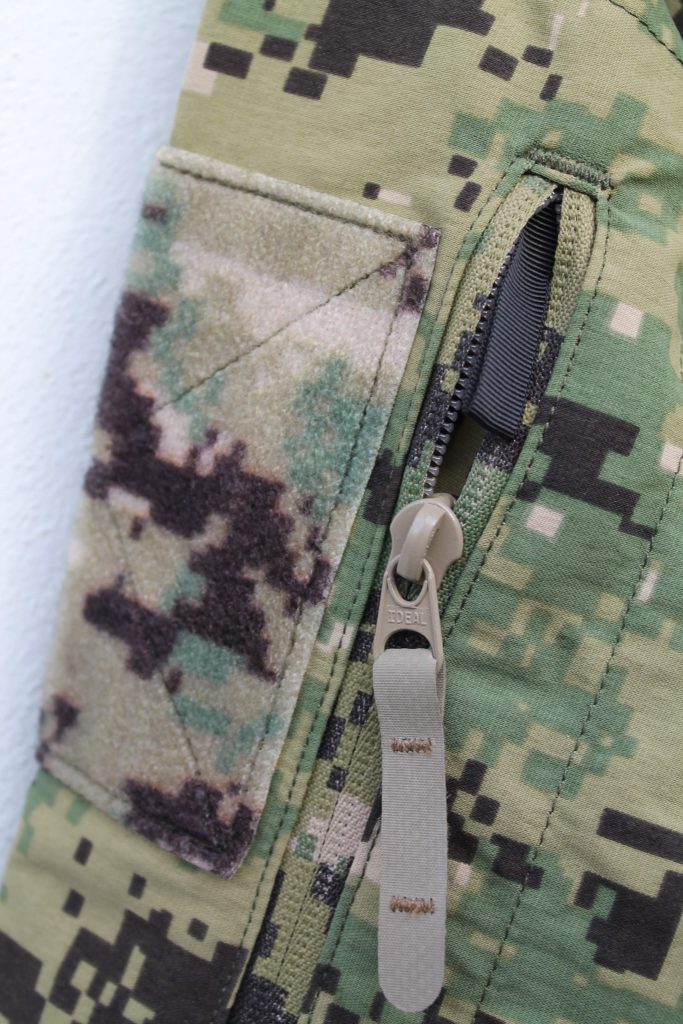 These L5 items are primarily composed of Nextec's EPIC Glacier fabric, which is 2-way stretch (though only slightly) and as you will note from the label is composed of 99% nylon with 1% spandex. Nylon and spandex are the two most common materials in quality modern softshell, though many other manufacturers put in 3-5% spandex which gives more stretch, though will also presumably provide slightly less protection from the elements and very slightly reduced abrasion resistance over time.
Zips are the reverse coil type with extended pull tabs made of hypalon and the loop fields are QuietLoop brand from Propel, though in a quick personal test I didn't find tearing off a patch to be any quieter than comparative standard loop. QuietLoop is very slim and low profile though and won't pick up much from the environment relatively speaking, plus I could admittedly be missing some other attribute when it comes to the inclusion of the word Quiet.
Layout here is pretty much what one would expect from a quality hiking jacket aimed at a military end user. There are of course internally mounted, zipped pockets on each upper arm which both contain lanyard points and the the main front pockets are your typical mountaineering type, mounted high on the chest to rise up above belt kit or the waist belt on a rucksack/bergen. Cuffs take advantage of both velcro for adjustment and elastic for quick on and off, which is an ideal combination to my mind.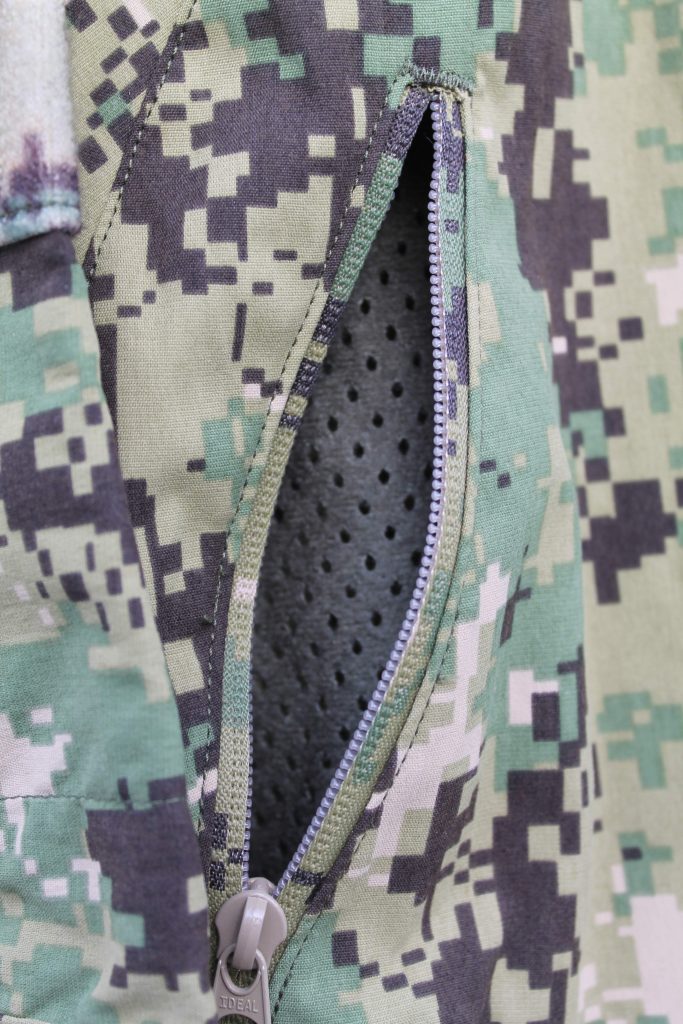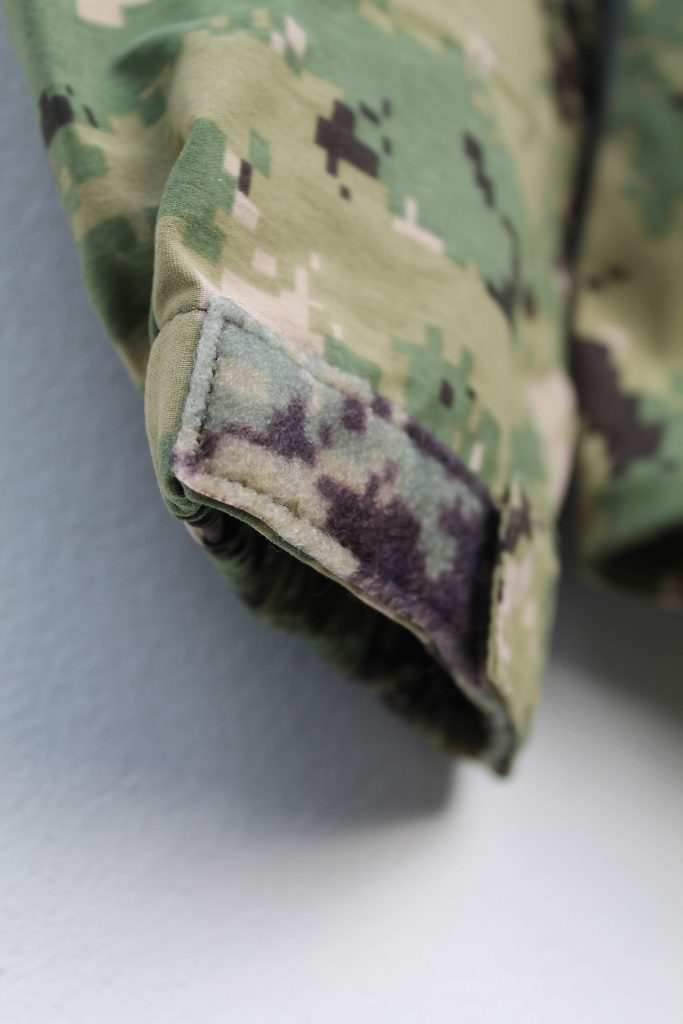 There are no pit vents, but the main frontal pockets are constructed with mesh inside in order to act as ventilation along with the primary closure zip down the centre. The lower hem can be tightened with elastic, with the excess cord being neatly routed and automatically stowed away in the main pockets. Elbows are structured for articulation and double layered for reinforcement but there is no facility for installation of pads.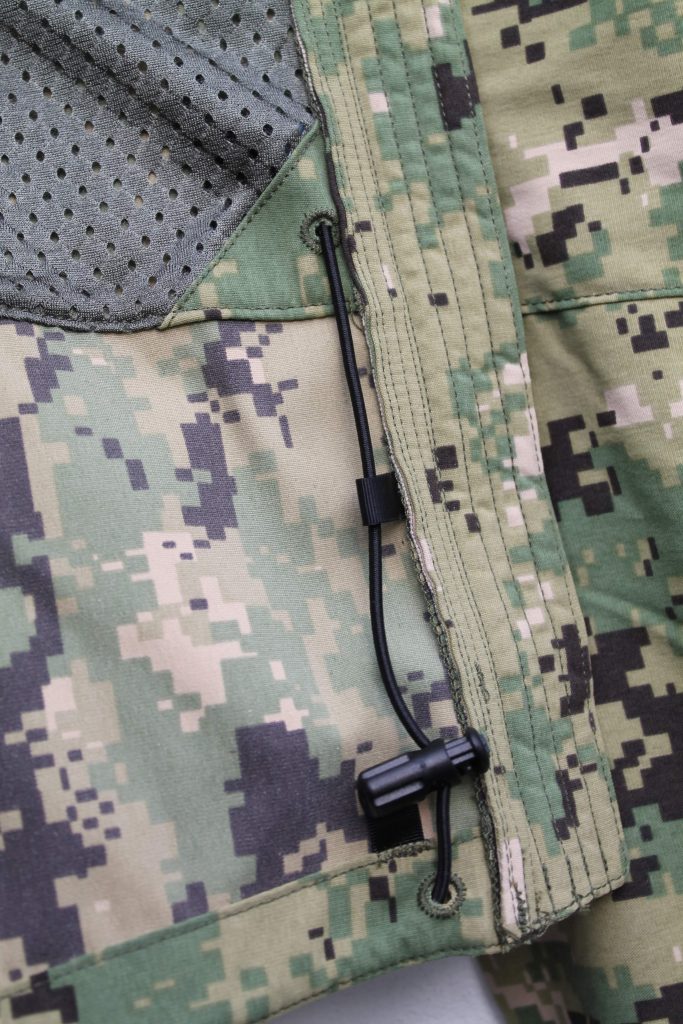 I do really want to cut off all the metal zip pulls and just replace them with cord, because having 5 of them on the jacket just doesn't seem a smart move in terms of noise management. Overall though an extremely light and breathable jacket that is surprisingly tough and resistant to the elements given how thin and light the Glacier fabric is.
If you want to get a deeper understanding of PCU as a whole you can see the official guide infographic and if you read only one part of it make doubly sure to read the 'Benefits of PCU' panel outlined in red. Also check out one of the many articles on Soldier Systems Daily that I often refer to myself for really solid, factual information that is not available anywhere else:
http://www.2fast-team.com/doc/vug_pcu.pdf
http://soldiersystems.net/2012/01/26/pcu-block-2-preview/