Around 4-5 years ago some pictures circulated online of various British personnel carrying out Jungle warfare training in an interesting new uniform – the classic old Tropical DPM pattern, but printed on to a brand new production apparel set, where the previous equivalent issued item was a comparative relic more associated with the 1980s.  It didn't take too long after the emergence of the images for huge hype and demand to build and a few examples to start showing up for sale online, though they are generally labelled as being made by Taiga.
For me, while I'm not greatly interested in the Tropical variant specifically, DPM will always be my first issued camo and an updated cut uniform still mostly in the classic style and produced by a high quality company definitely fit the bill.  The upper part of this ensemble has no arm pockets, no external velcro and almost all buttons throughout.  Cuffs, pockets and the rank tab all feature buttons.  The main front closure is via a zip and buttons, as with the standard issue CS95 shirt that was replaced by PCS in the early 2010s.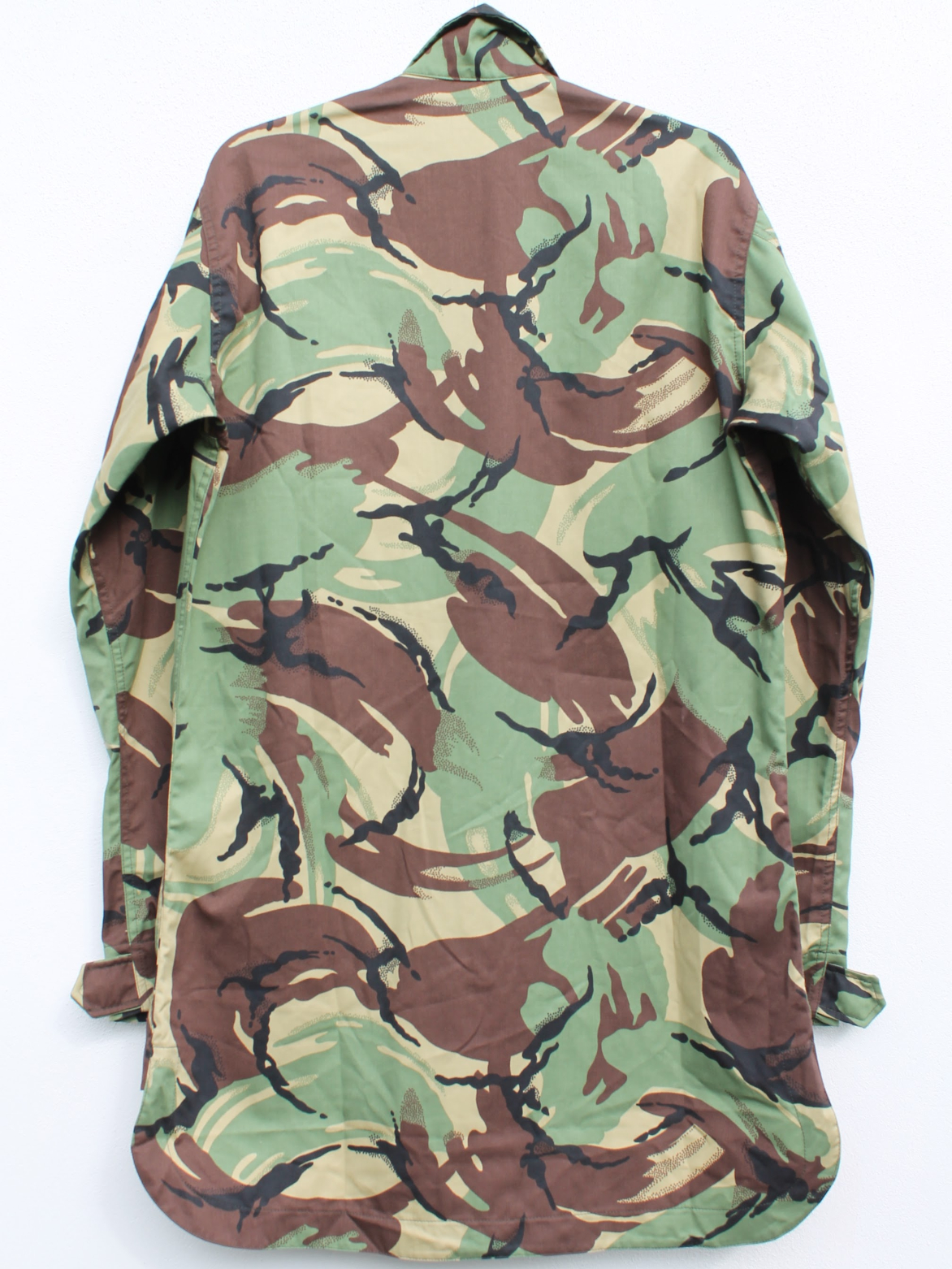 The rear is significantly lengthened, more than I'd ever think is necessary just to prevent untucking when leaning.  A flap of this size is presumably to add an extra layer of fabric between the wearer and some of the many biting and stinging insects (perhaps some unpleasant plants) commonly found in areas where said individual might sit down in the jungle.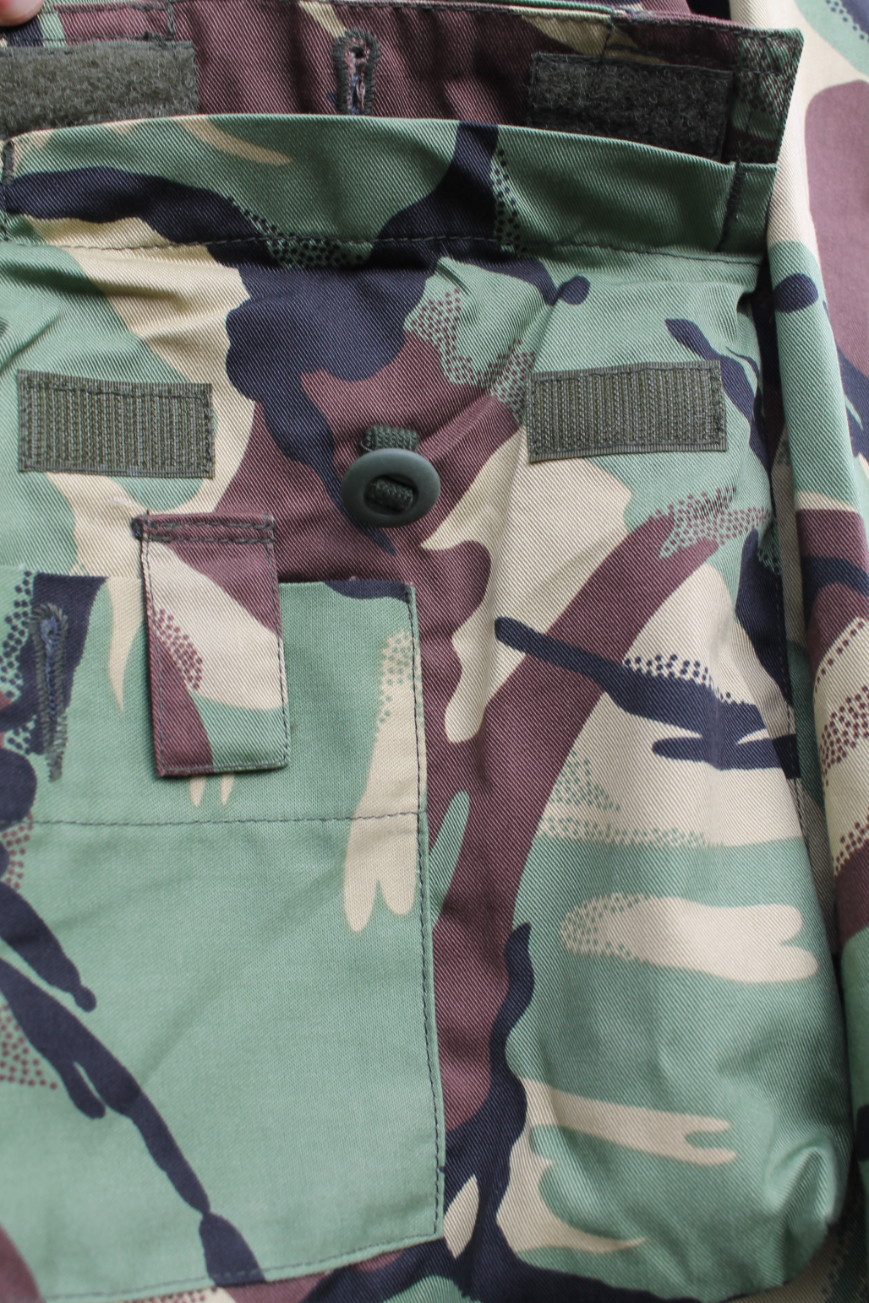 Two chest pockets are large and generously billowed with both a classic CS95 button style closure and some velcro.  Unlike CS95 shirts the buttons are covered which is a feature of PCS items.  The Canadian/taped style buttons are far superior to 4-hole buttons used on American issue apparel and the actual green plastic buttons themselves are very similar to those found on CS95 issued uniforms; even the coarsely woven cord type material that secures the buttons is just like that used on CS95s.  Both pockets are straight up and down where CS95 had a slight angle and did not have fabric covering the buttons.
The label is very reminiscent of labels found in CS95s and British uniforms in general.  Usually the exact nomenclature is more detailed, but I think almost every item I have ever been issued through my entire career except for boots and non-field headwear has included spaces where the soldier/sailor/aviator is intended to write their surname and service number; though obviously once I stopped being forced in to it during phase 1 training I mostly discontinued the practice.
Materials wise, British issued garment labels don't go in to details the way American issued items tend to, so unfortunately I currently have no way of knowing exactly which fabric was used.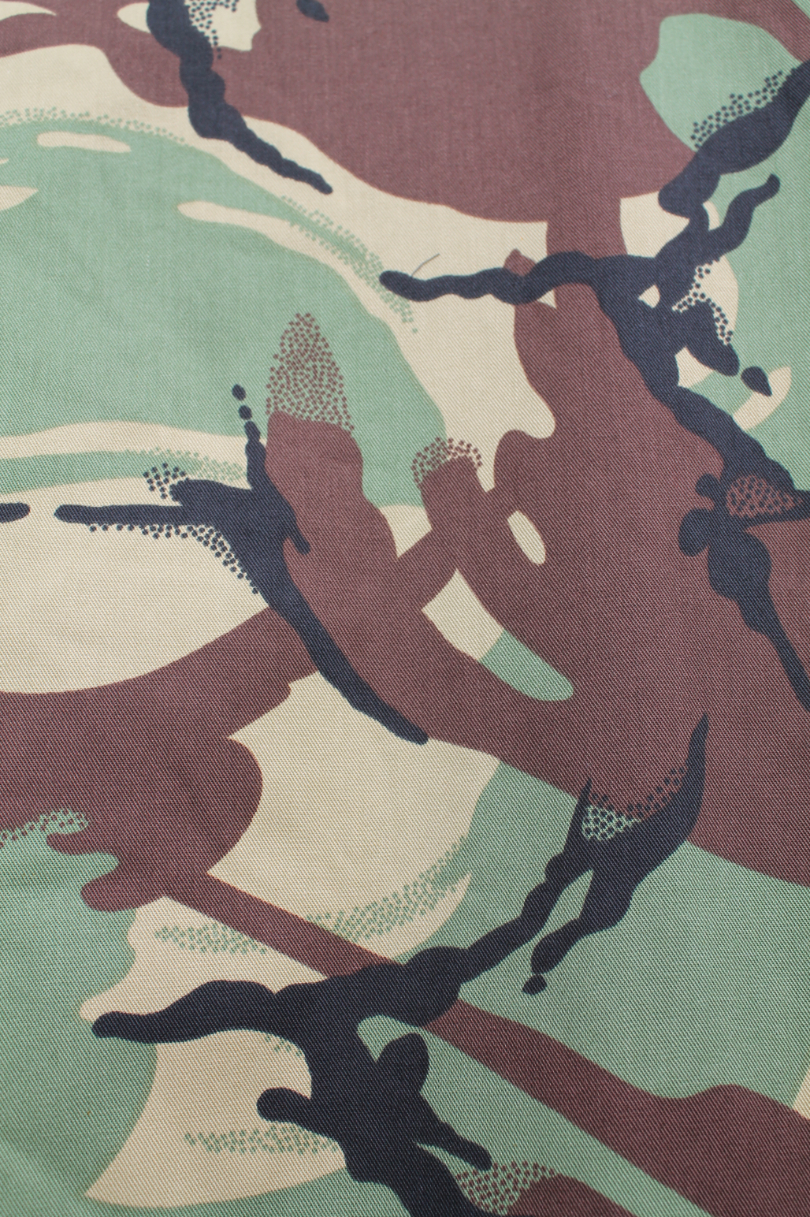 Above:  Literally just a nice shot of the pattern and colouration.  If I got this ironed super flat and lit nicely it'd make one hell of a phone background/profile banner type image.