Bit of a throwback for this one, but if you have any of the pre M-LOK Magpul Industries Corp. furniture laying around like I do, I recommend looking at these MOE Illumination Kits.
I don't think it gained as much traction as it deserved because it wasn't 'gucci' compared to the quad rails that used to be all the rage around the same time period, but I think the MOE slots (which were universally interchangeable in sizing) were a superb system. As long as you weren't trying to mount a laser that needed a zero, it took a little chopping and cutting sometimes but you could create a super light, slick and all over smooth setup for the forend of your rifle. Light mounts, pressure switches, sling mounts, foregrips, rails for anything else, all catered to and all meshed together in a genuinely organic fashion.
The joins between a VFG and the handguard for example were/are infinitely smoother and more comfortable than anything you'd get with 20mm picatinny. Yes you had to screw things on and it's not as quick as M-LOK, but if you did a little digging you could find manufacturers making parts to suit basically any configuration you wanted, especially once the system had matured a bit and Impact Weapons Components [Official Fan Page] got in on the game.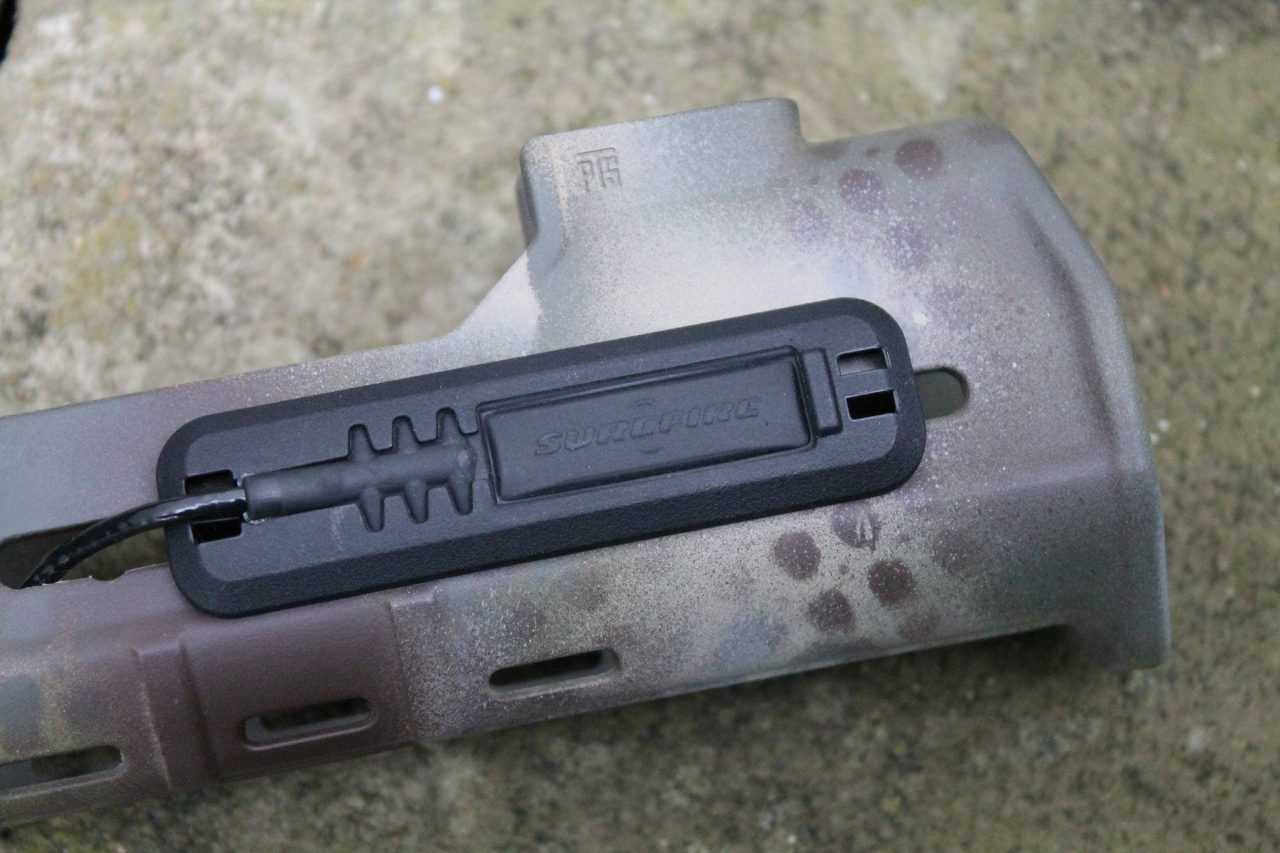 If you still have any of the old MOE handguards, the PTS replicas thereof, or any model of the PTS ACR/Masada airsoft rifle and you want to get a nice light mount setup going on, this kit is excellent. Comes with 2 different pic rail pieces that can mount any popular weapon light with built in clamps for picatinny, remote pressure switch clamps for current and old (very old) styles of SureFire, LLC tail switches, as well as alcohol pads for surface prep and seriously strong ahesives to get those rubber pads 100% secured.
I'm a huge fan of the SureFire switch when setup as pictured there on my AEG ACR forend. It barely sits more than 3-4mm proud of the surface, integrates nigh-on seamlessly and the overall ergonomics of actually manipulating that switch are just an absolute dream.