Tired of all that Magpul on absolutely everything? Well if you'd prefer something different that's still incredibly tough and durable you won't go far wrong with the Bravo Company USA Gunfighter line of polymer accessories for your firearm/replica. I've opted for the Mod 0 stocks on 2 of my VFC AEGs, one being the original type and the other being the SOPMOD variant which features the wider construction with sloped cheek weld areas as per the original military SOPMOD/'Crane' AR-15 collapsible stocks.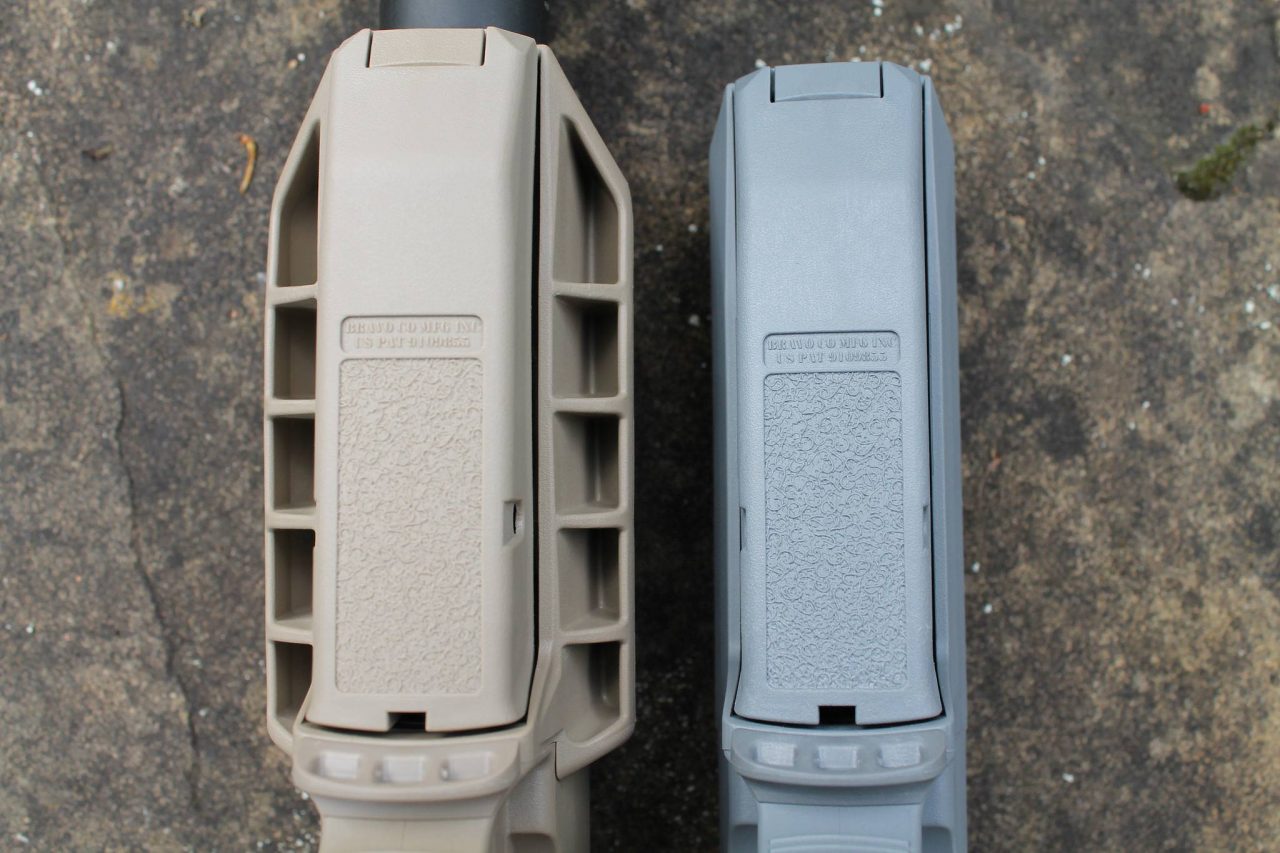 For an extremely economical price you're getting a very tight fit on a Mil-Spec buffer tube with a strong latch system that isn't going to get knocked and collapse your stock at the wrong moment, but is still perfectly easy to adjust for length of pull. Essentially, the spring on the latch is just stronger than most other stocks since there's no other material around said latch to cover it; like the lever inside a CTR for example. The general build strength of course will be welcome for shooters in the event of an accidental drop or having to mortar the rifle to clear a stubborn stoppage. There's an integrally moulded tab that will retain an elastic band should you wish to fold up a sling for stowage and you can attach your sling at the rear via either a traditional pass-through slot or QDs. The QD sockets are not rotation limited but BCM have gone for the cheaper, lighter option in the form of simple, thin metal plates drilled through to the correct size vs machined solid sockets that could accommodate the anti-rotation notches.
Fortunately the SOPMOD variant is not quite as excessively wide as the older style stocks that share the name and as you'll see from the underside shot the plastic is all hollow with a few reinforcement ribs, so if you do prefer that sloped cheek weld you're not adding too much weight. They lock in to place very solidly indeed and the colour matched rubber butt pads are a nice touch that's certainly comfortable in the aim. All your favourite tacticool colours are also catered for to include this nice shade of so-hot-right-now grey.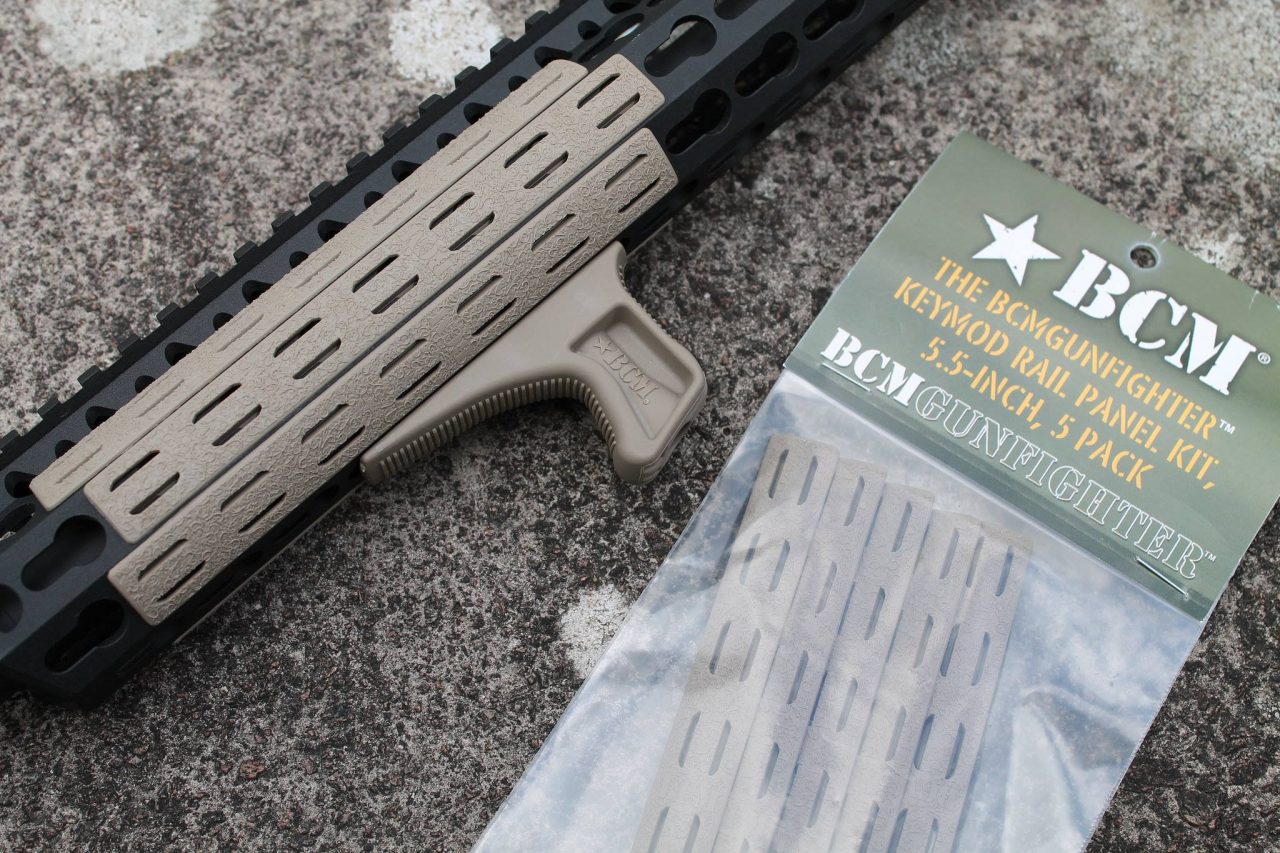 While I'm here I'll also mention the rail panels BCM produce, which are available in KeyMod and M-LOK variations. If you own a handguard that has modular slots all the way around (i.e. diagonals included, not just 3, 6 and 9) then a slim panel such as this design is certainly my personal recommendation as they conform nicely, add minimal width to keep the forend slim and do not interfere with each other. If your rail does not have KeyMod or M-LOK on the diagonals then something wider like the Magpul Type 2 covers is the way I tend to go, but if you want the narrowest profile possible while still insulating your hand then these solid plastic BCM panels definitely work well. They also weigh nothing at all and have a nice middle-ground grip texture.