A couple of years ago CP had a really big clearance sale entirely out of the blue, something they almost never do. It featured FR and NYCO variants of the commercial Gen 2 Army Custom cut uniforms. There were combat and field variants in most of the applicable colourways and a wide variety of sizes available, all of which presumably must have been piled up in the back of a warehouse somewhere for a good while because the ACs had been discontinued from commercial sale for something in the region of 5 years at the time.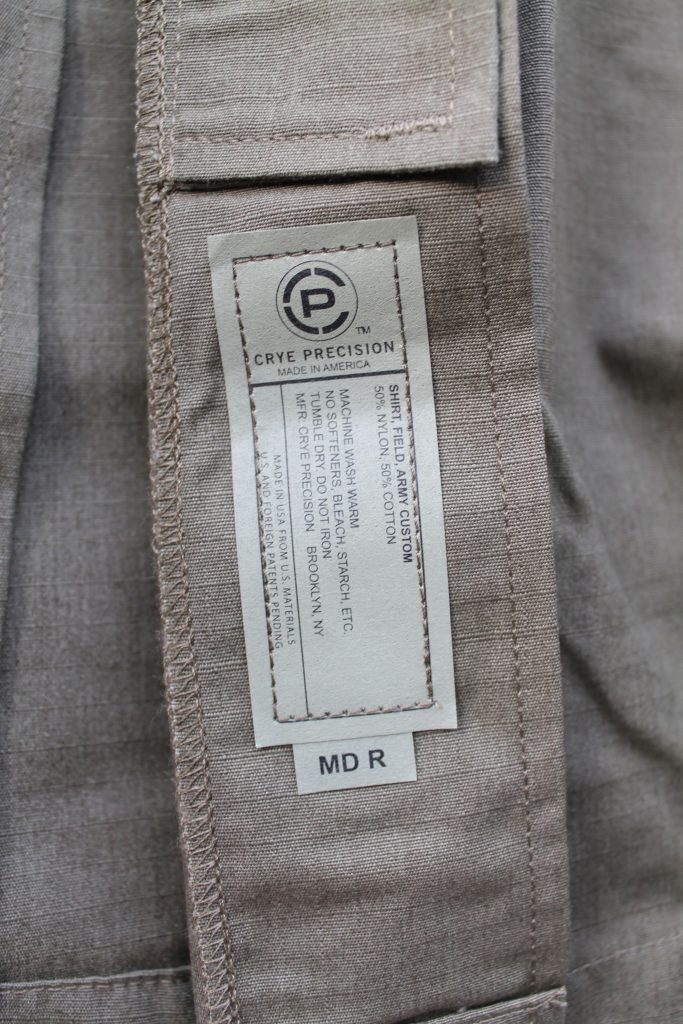 Personally I already had all the AC combats I wanted when the sale came around (no Sand at the time, but acquired those more recently) so I just picked up the Field set in my favourite solid colour – Ranger Green. Personally, I really enjoy the look of a modern cut uniform in an older, more classic type of colourway, be it camo or otherwise. The Field cut uniforms in RG are, to my mind, a real modern evolution of the common service uniforms of the mid 20th century. Combat cut is great and makes a lot of sense all around no doubt, but most uniforms issued and actually used in conflict around the world still wouldn't meet the criteria to be classed as a combat cut given the complexity and expense of manufacturing good combats. The Green field cut really brings to mind an evolution of the OD pieces of uniform used extensively by the US in WW2 and even more so in Vietnam.
Given how long the AC apparel has been out there I can't really add much to the conversation, but I will hit the high points with regards to features as a quick guide for potential buyers.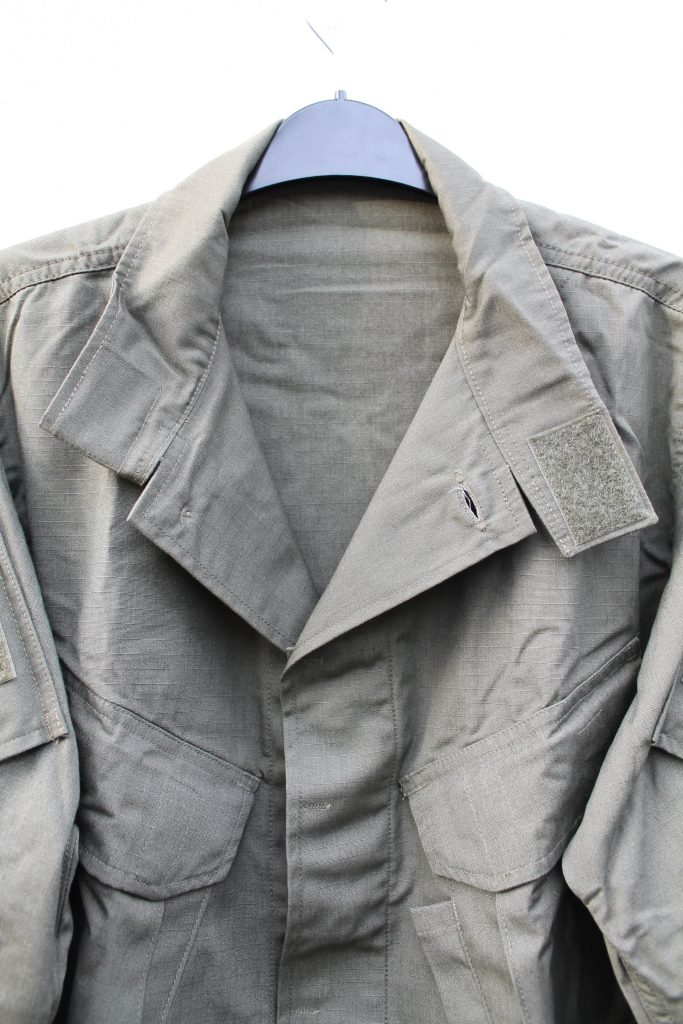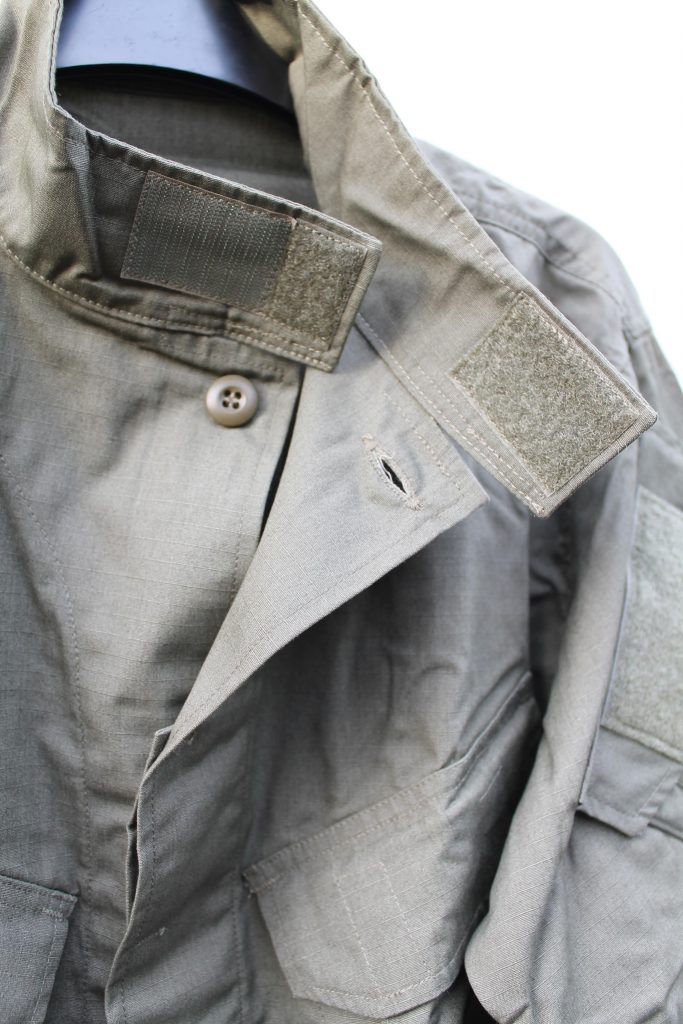 You can wear the collar either 'mandarin' style to protect the neck or fold it open in a much more traditional CS95/BDU shirt style and the positioning of the velcro and buttons facilitate either quite nicely. The main front closure consists purely of covered buttons (with the visible exception at the top) which is quiet and fairly reliable but not ideal under hard plates and would have been even more reliable with taped buttons, though that doesn't seem to be an area Crye wants to budge on.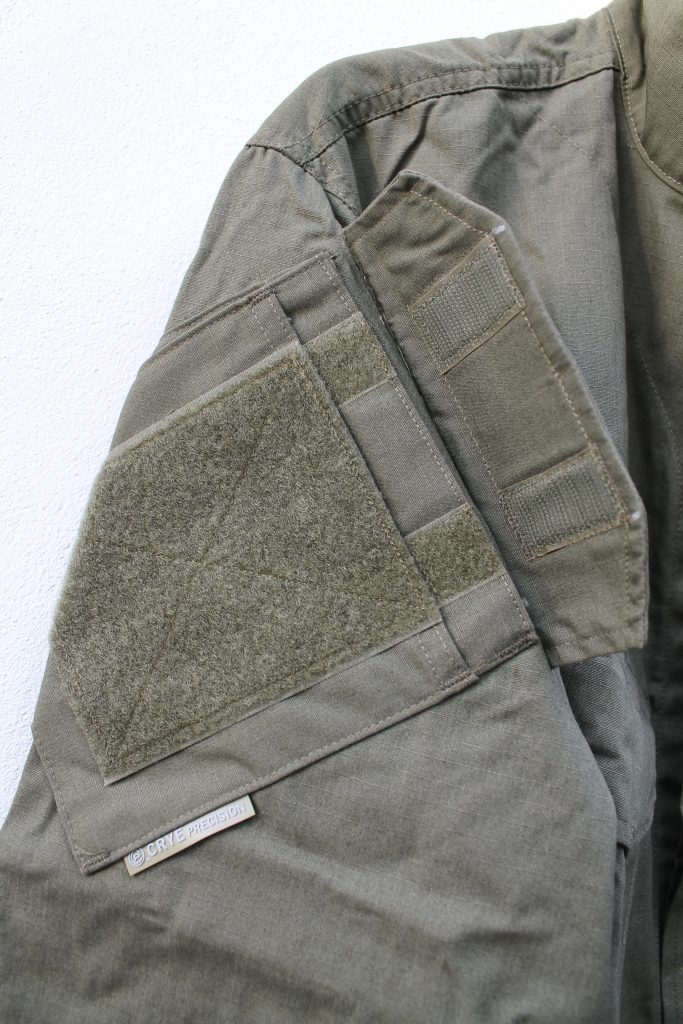 Sleeves are a simple affair but roll up nice and easy when desired. Upper arm pockets are mirrored and the flaps are secured with velcro, both featuring internal dividers and expansion pleats on the undersides and rear edges. There are of course pockets to fit elbow pads and the cuffs can be tightened again with velcro.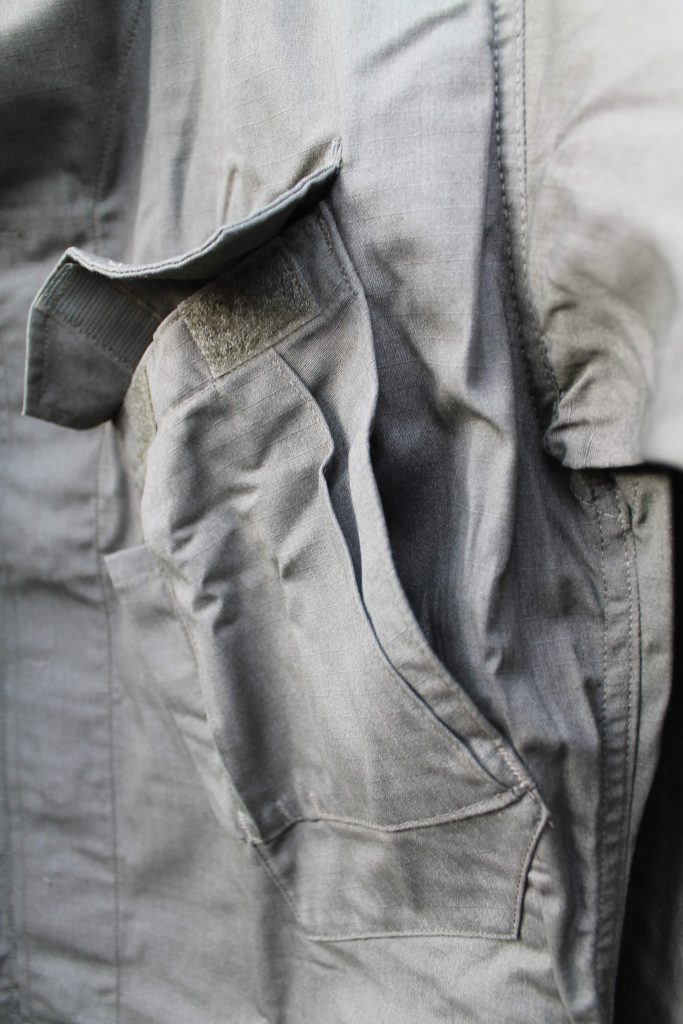 The only other things to note are the chest pockets, each of which is actually double layered. The inner portion is accessed from outboard and does not feature any closure, you just stash stuff in there, good place for a map, gloves or similar. The billowed outer sections are accessed from the top and close via velcro so they're definitely more secure for smaller or more valuable items but are about 1.5″ shallower than the free access inner sections. The left side (when worn) chest pocket has a pen carrier attached inboard.
Construction is 50/50 Ripstop NYCO as per usual and as you can see a lot of the major seams are double stitched with a significant number of bar-tacks on many pocket corners and other critical junctures that require reinforcing. The fit is certainly on the baggy side even when you have your correct size by Crye's own chart but not in a way that's out of line with what one would expect from a military issued shirt. It is a light, utilitarian and highly functional garment that may not fit in to the modern military or armed police direct action or close combat role, but can certainly fit in to many others.