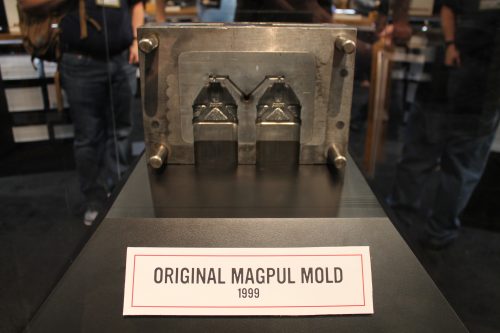 Checking out the original
Magpul Industries Corp.
mould was pretty cool. I remember first becoming aware of the company some time in probably the mid-late noughties when the first generation of PMAGs were just about becoming available. The oldest Magpuls I have aren't from this mould since they say Pat. Pending but the text is slightly different overall. Second ever mould maybe?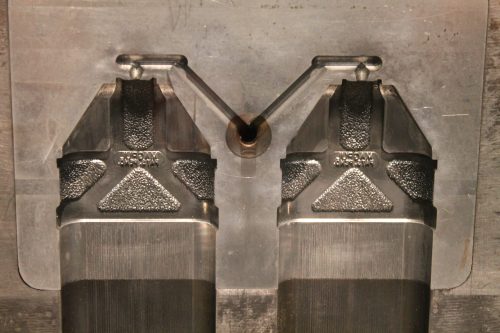 The good thing I can say about a lot of the new Magpul releases is that I've already tried them out/seen them in operation at the
ATAC Global
range day and they work as seamlessly as you'd expect from Magpul plastic stuff. The Scorpion grip and mag release are ergonomic and the 35 round mags functioned without a hiccough, same story with the new 762 NATO drum. The MP5 stuff is still 3D printed prototype at the moment sadly, but my hopes are high for next year.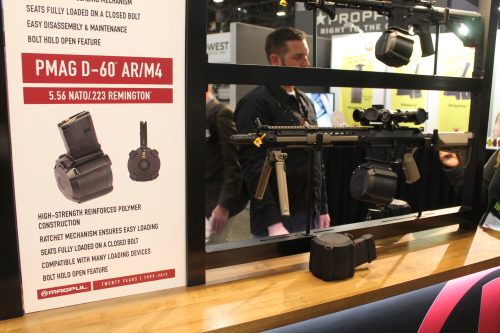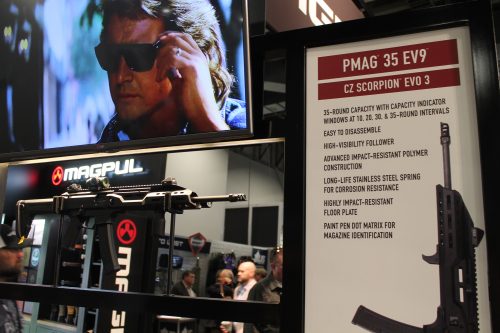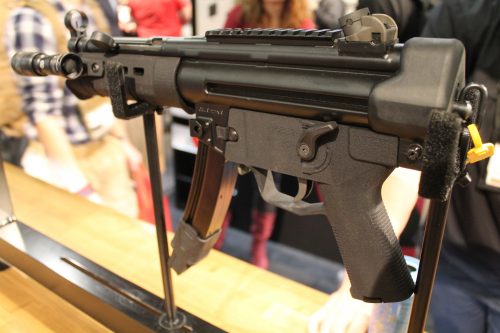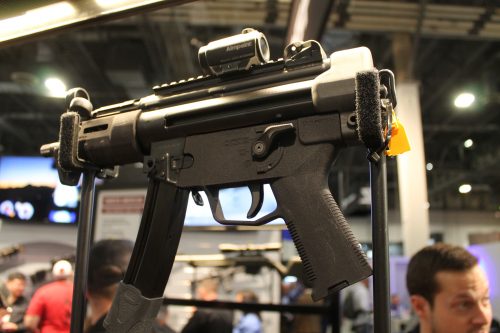 As for the knife, well not only are Magpul getting out of the clothing game almost entirely (with the exception of just t-shirts, hats and belts) but unfortunately the knife is not going to be a production item. There will be the murdered out and G10 models depicted, as well as another with an all brushed appearance that I didn't snap. 200 will be made of each variant and that is it. I've heard rumours floating and of a $1k price tag and given all the Titanium used and the buttery smooth feel of the fold, I can believe that. If any of you are knife guys then I apologise for not getting more details, I'm not a knife guy – if it's about the right size for what I need and it cuts stuff that's pretty much all I care about.