After acquiring an early model BCM KMR handguard many years ago that was made from an alloy of aluminium and magnesium and insanely light compared to the quad rails that were still common at the time, I was bitten pretty hard by a love for super light forends for ARs. So a couple of years ago I picked up this 11.1″ V Seven Weapons Hyper-Light M-LOK handguard.
Because the rail is made from the aforementioned alloy, is quite thin and heavily skeletonised it's a lot lighter than just about every other M-LOK rail out there; most of which use pure 6061 aliminium. Most barrel nuts are also steel and quite chunky, whereas the V7 nut is aluminium and relatively svelte, helping keep the overall weight down even more. Even the 10″ version of the Faxon carbon fibre handguard famously used in the InRange WWSD ARs weighs in at 8oz, a few ounces more than this 11″ (i.e. longer) 5.4oz rail from V7, though I'd expect the Faxon to be rather more rugged overall it has to be said.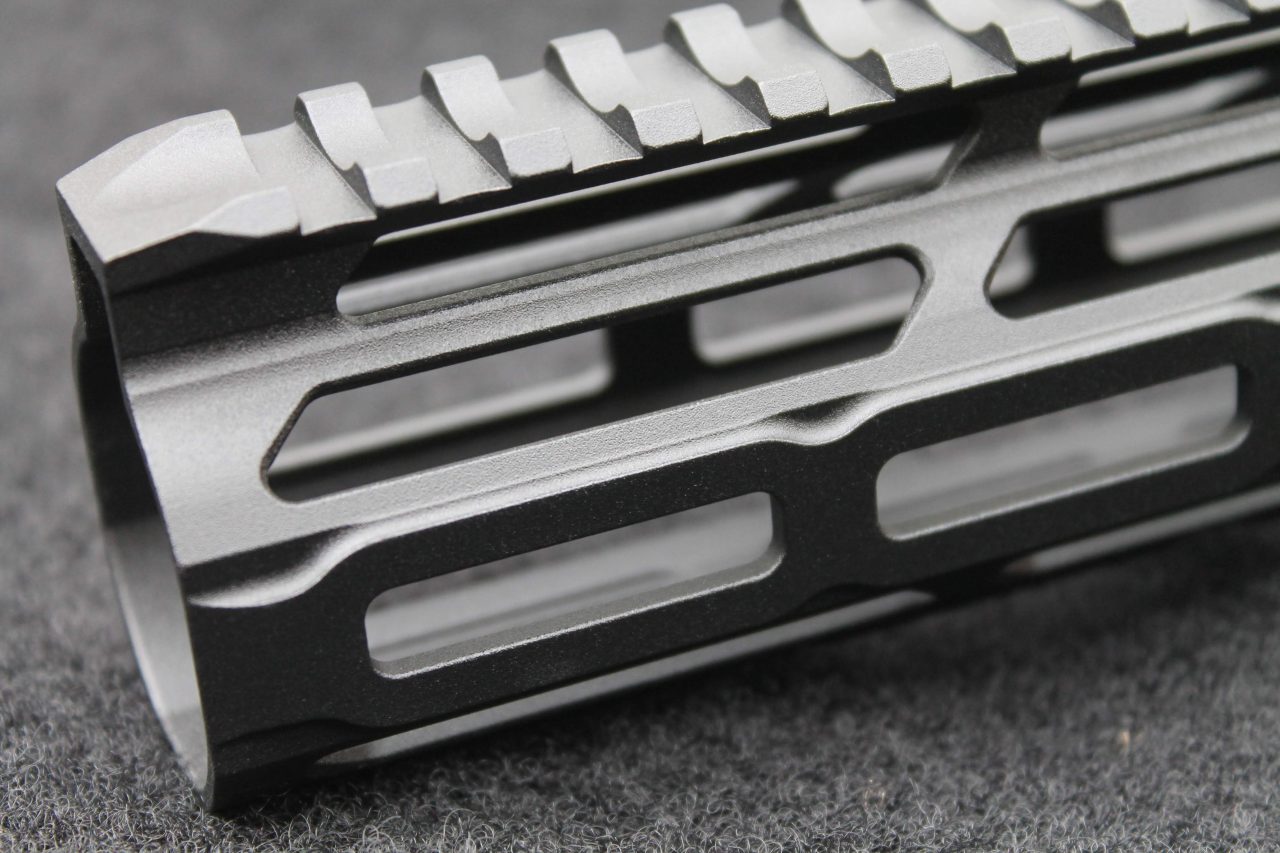 I don't own a real AR-15 so I can't tell you a thing about this rail in terms of heat dissipation, durability through tough conditions, handling recoil or holding zero with an IR laser, I just like the fact it's insanely light. I also can't tell you anything about durability of the surface finish, utility of the QD sockets (rotational) and fitment of M-LOK accessories, but more on that in a moment. At the time I bought this I couldn't find anything lighter and when I had a quick check before writing this post I still couldn't. Not saying a product doesn't exist, but I haven't seen such a thing myself.
Despite owning it for so long, I'm yet to use it or attach anything to the M-LOK slots. Unfortunately the fitment of the rail over the supplied barrel nut was very much of an interference type. I've been an armourer for a long time now and fitted many, many AR handguards in my personal time, but even carefully following the supplied manufacturer's instructions I couldn't get this mounted as it came in the box. The fit on the nut was so tight that even if I had gone full send and hammered it down I'd have had no chance of lining up the holes for the attachment screws correctly, which is an issue that comes with having a barrel nut that requires timing.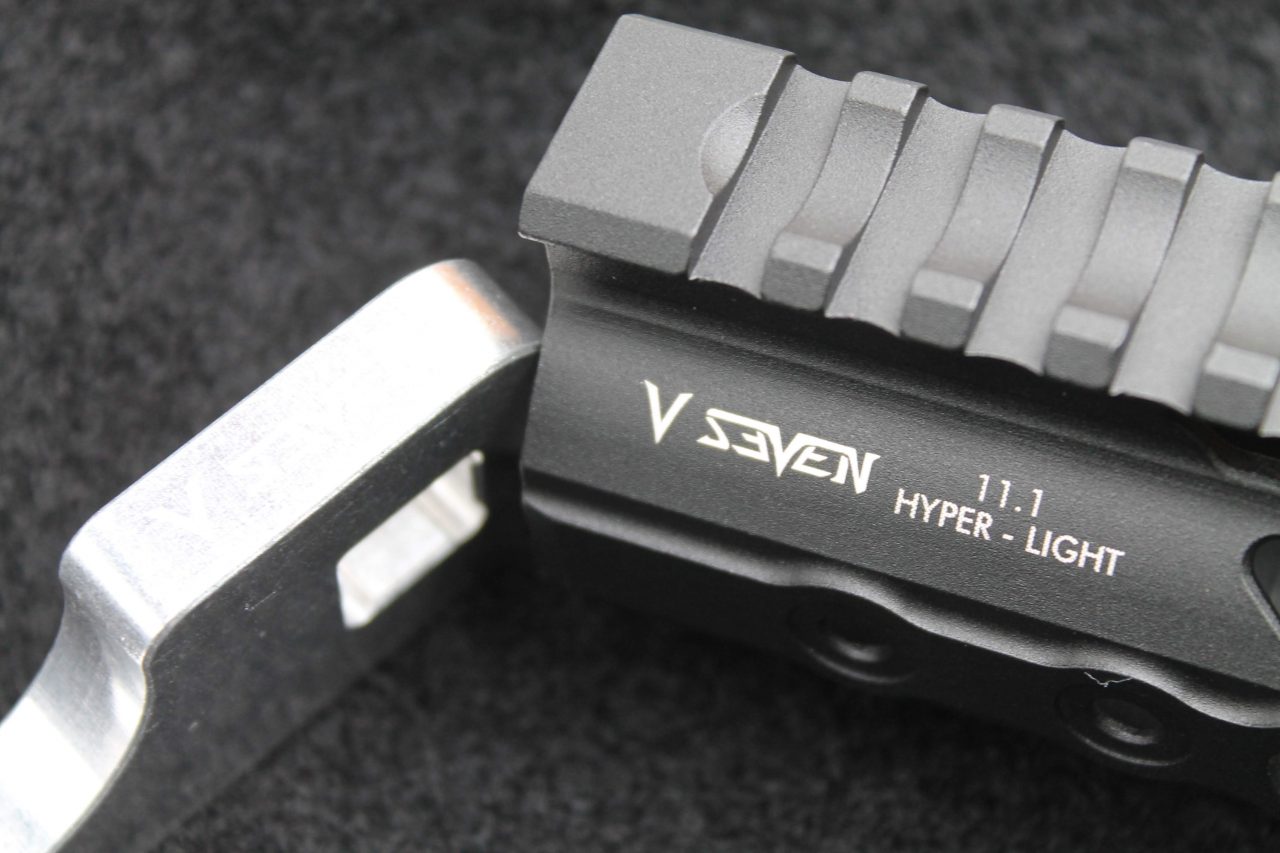 Even after having the surface finish taken off the barrel nut with a lathe the fitment still wasn't happening, but after another trip to my machinist buddy and taking another fraction of a mm of aluminium off the nut I was able to get it mounted, lined up and fit the mounting screws. This may well have been a one off with the tolerance stacking on my particular rail and barrel nut, with a sample of one I can't say anything for sure either way. I really dislike timed barrel nuts, but admittedly once mounted the non-existent weight of this forend did make the hassle fitting it to be worth it.
They are in the upper end of AR handguard prices and I certainly wouldn't take one to war, but they're not aimed at that market in the first place. If you want M-LOK and have a light barrel (real or replica) and want to keep the overall weight of a given gun super low then you'll struggle to beat the V7 offerings in the mass department, specifically the Hyper-Light model.