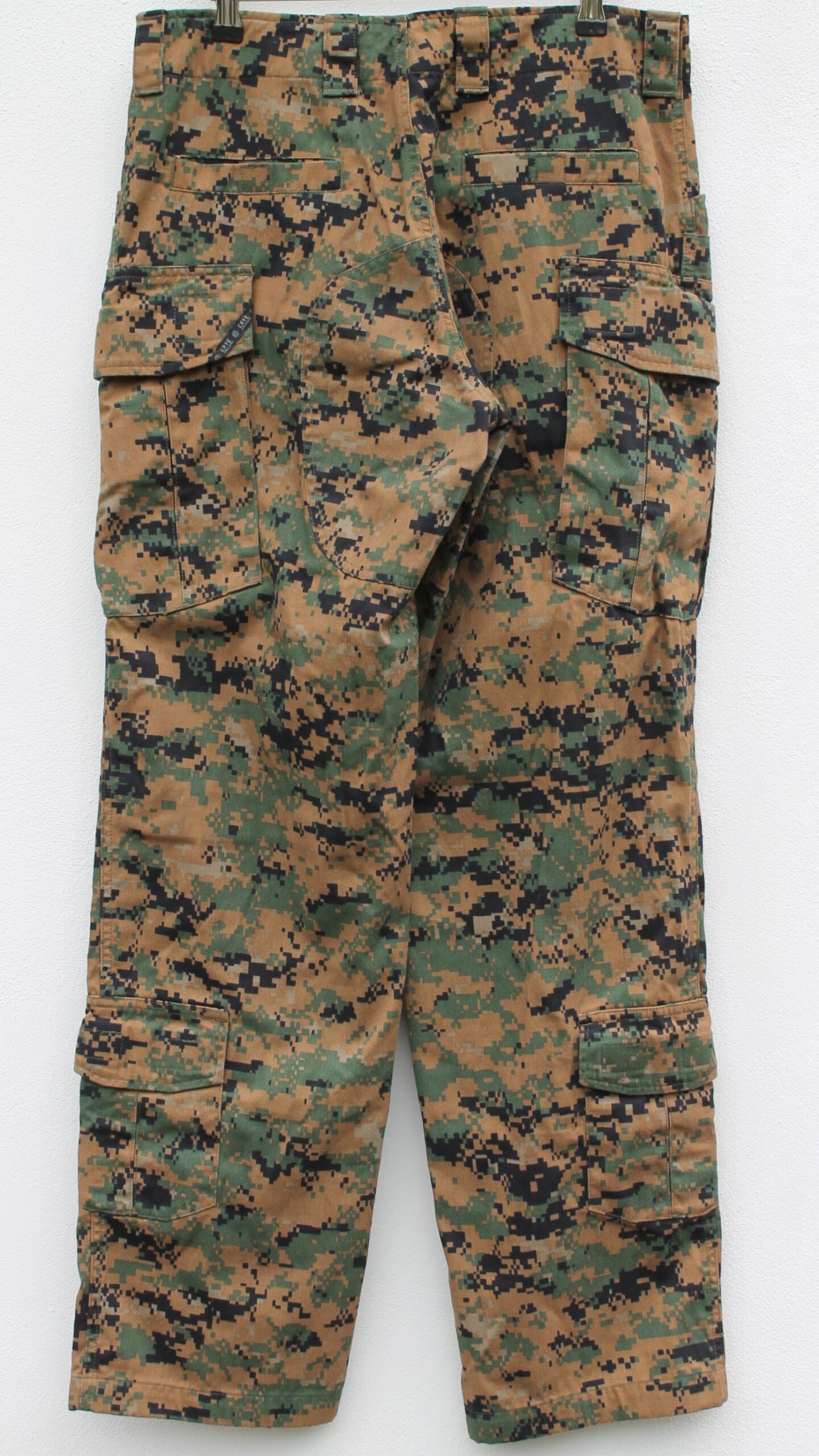 Unfortunately I have no concrete information on why these were made or to whom within the US Marine Corps these sets were issued exactly, but I do know the numbers of NYCO G3s that have made it out in to private hands are quite small.  A few of these field pants and accompanying shirts have appeared over the years for sale, probably only less than 10 of each at most from what I have seen.  Numbers on the combats are seemingly even lower.
The Drifire versions in FR fabric have been sold commercially for a few years now and are available through AG-Tactical and Optics Planet at the time of writing.  However they are pricey from any retailer to say the least due to the combination of complex cut and high end primary material.  Also the FR fabric is not as physically resilient as NYCO, making for an extremely narrow customer base that would actually wish to buy the Drifires.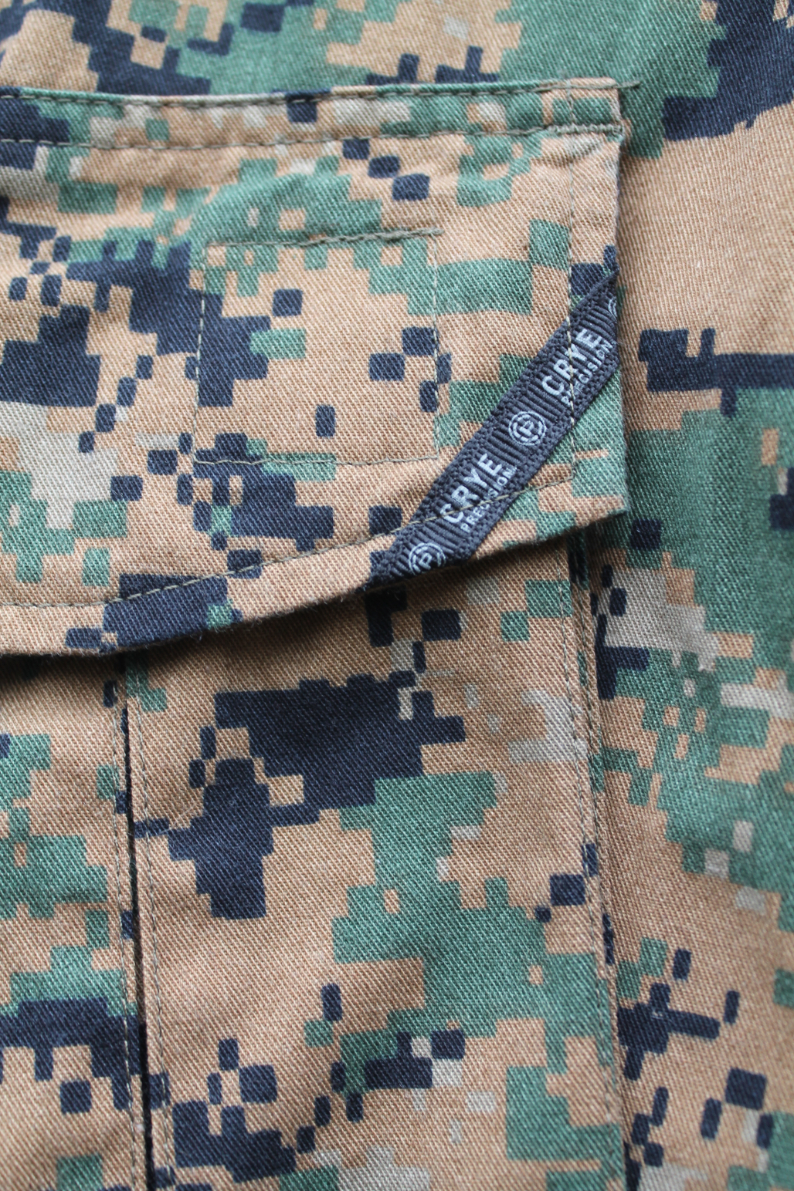 Regular braded ribbon at 45 degrees on rear corner of the left thigh cargo pocket flap.  As you can see in those close up image, the fabric is the standard twill as used in USMC issued uniforms.  Presumably Crye was simply supplied with twill NYCO that had been printed and might have otherwise been issued in standard issue USMC kit.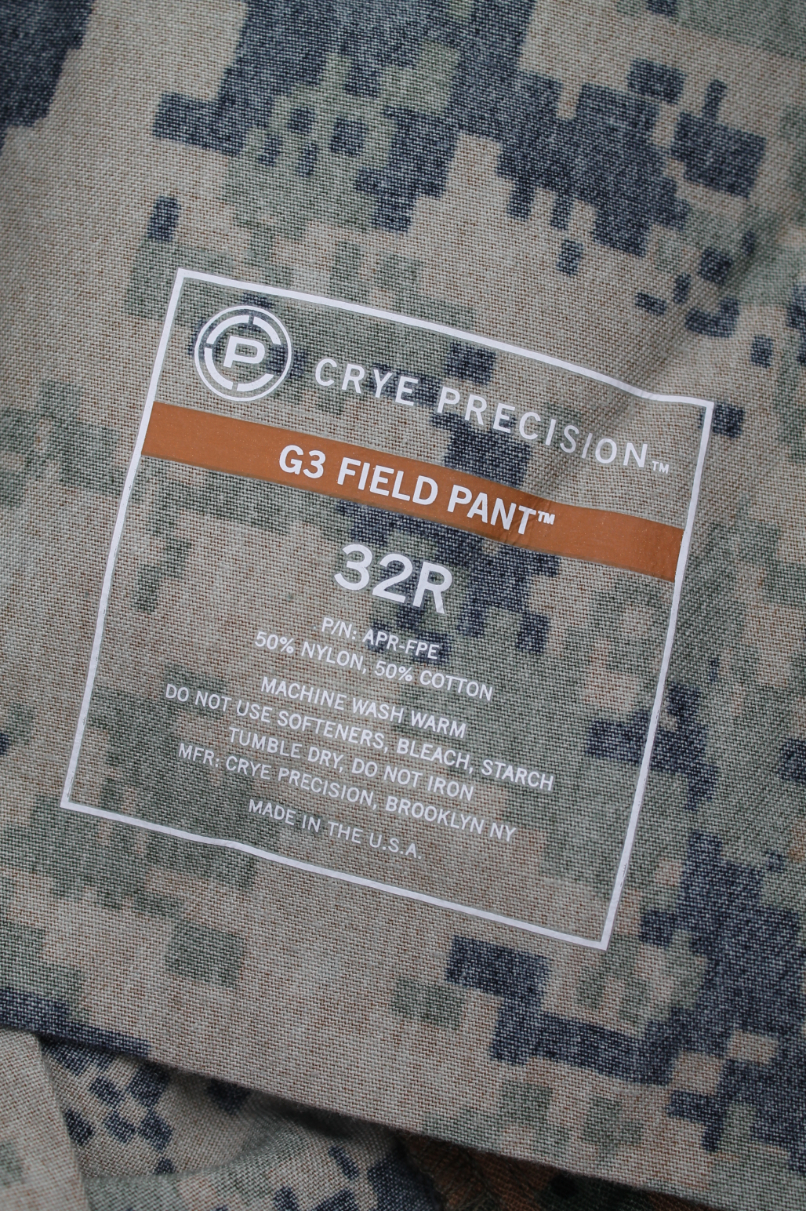 I get asked now and again if a given Crye item is fake and such questions aren't uncommon amongst online discussions in general.  This is because there are just a couple of fakes out there which do specifically set out to dupe people, whereas the chinese brands like TMC and Flash Force have labels with clearly different logos and text denoting their actual origins.  You will see slight variations in the layouts of the heat transfer labels on Crye apparel which became ubiquitous upon the introduction of the G3 line.
For example the label here above has the white box around it which was standard on earlier production G3s, but later on they got rid of said box entirely and the exact ordering of the text lines within the label info moved around slightly, with a couple of very minor changes to the text itself.  As long as there aren't any typos within the lettering however, then the item is not a fake (as of January 2023).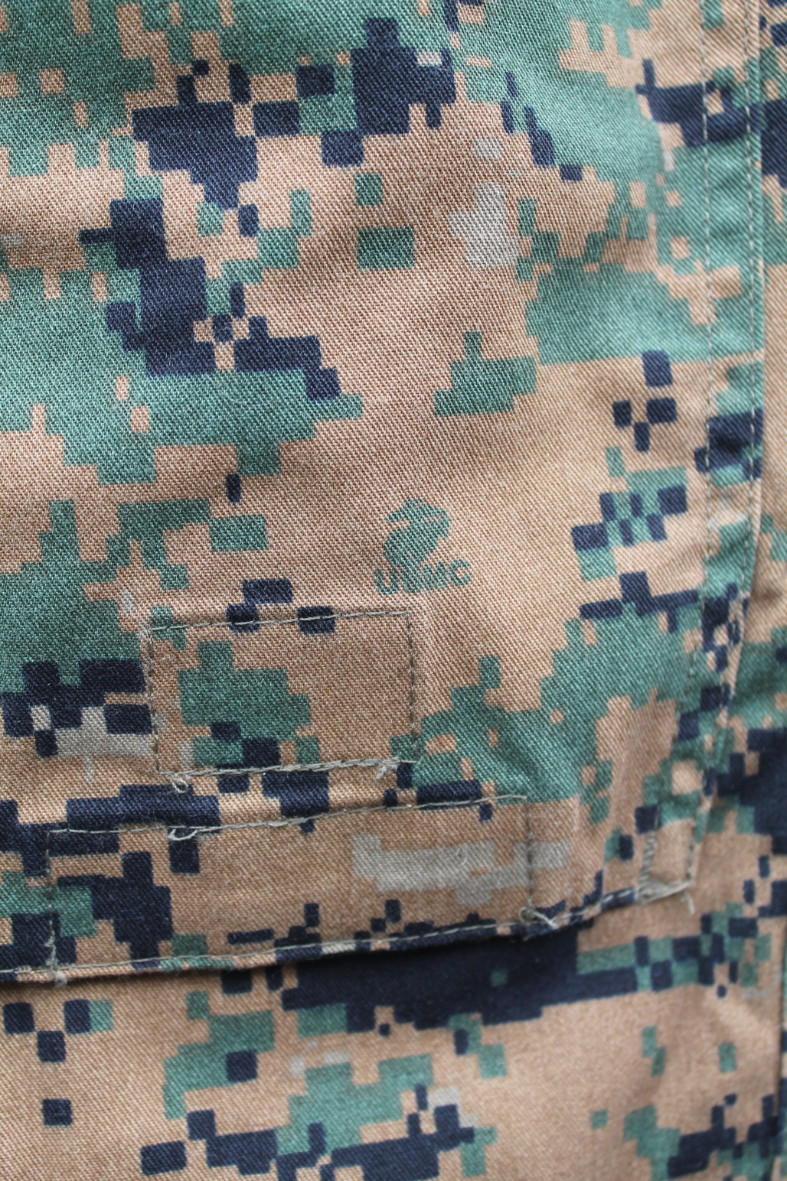 Personally I've never sought to add any Arid/Desert MARPAT to my collection as it is simply far too similar in appearance and camouflage effect to AOR1 and the AOR Cryes are actually far more common and historically commanded much lower prices for most of the time they were available.  Temperate/Woodland MARPAT however was the first camo I ever bought for myself (in a much more budget uniform) and I find it to be a very effective pattern in many areas of forest and foliage.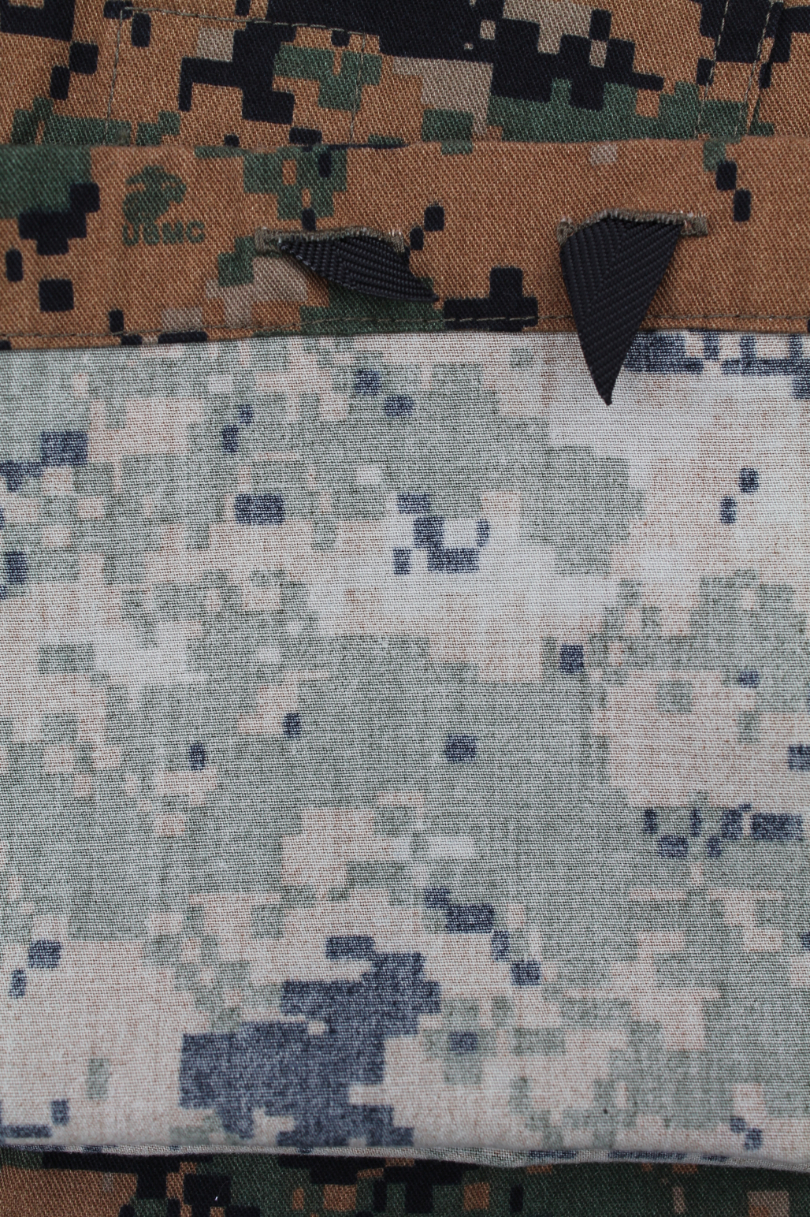 On this particular set the knots seem to not have been tied in the ankle drawstrings for some reason or other.  If they were just cut short then someone did a perfectly neat job searing the ends.  This is quite literally the only detail I can find on them that is any different from a normal commercial pair of G3 field trousers.
My only guesses on why these exist are that either some small units within the USMC were issued with small quantities of these uniforms, or Crye attempted to get a contract with the marine corps and as such manufactured a small batch to be assesses and trialed by American marines.  Quite possibly a bit of both is true since there are a few different prototype pieces out there as well as these conventional G3s.
---
Was this article useful?  If so, perhaps consider helping to keep this site hosted without pay walls or commercial advertisements – click here.