She's a beauty.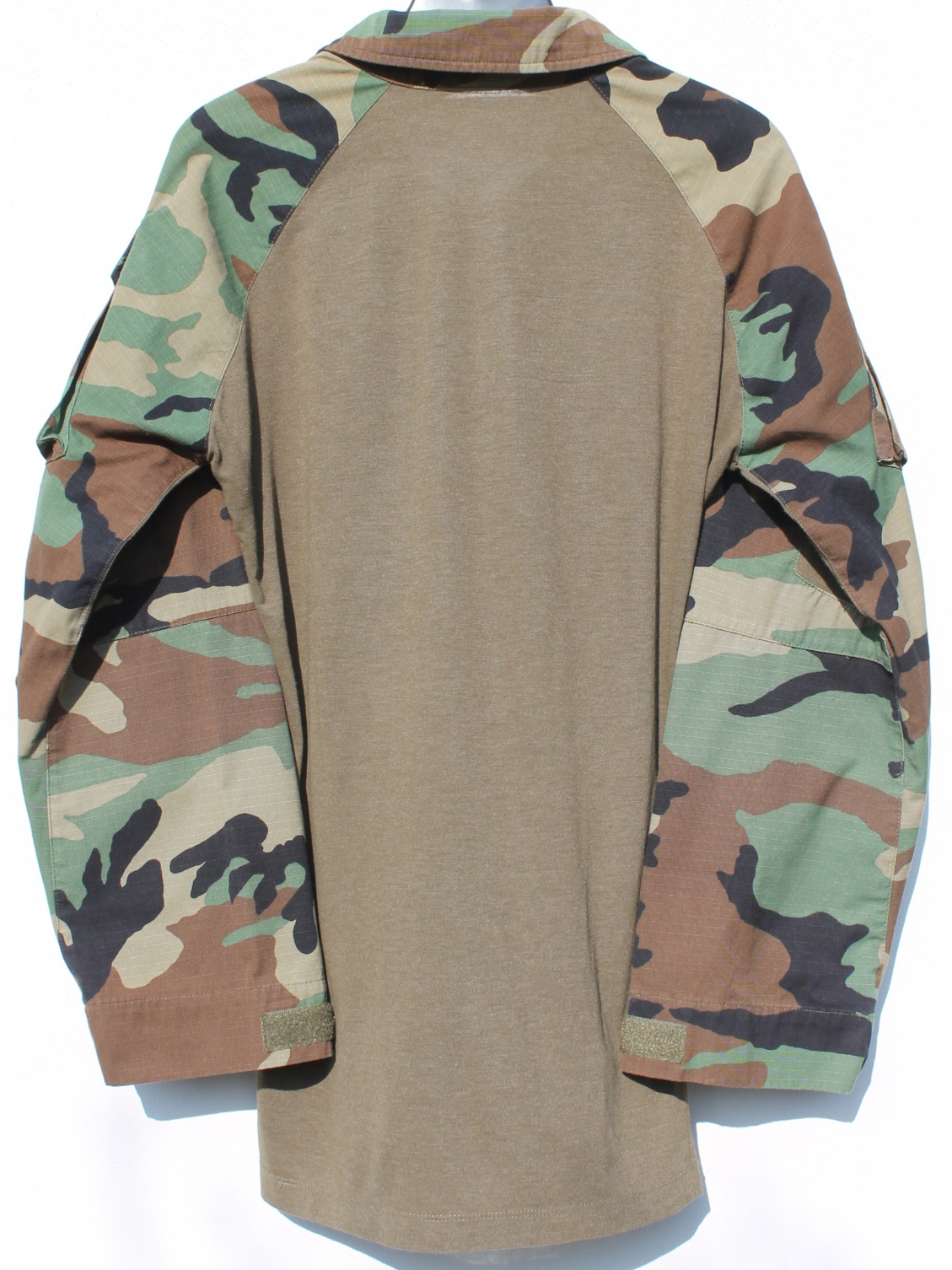 The most repeated question I've had in IG Q&As is which Crye item in my collection is my favourite and this is it.  Combining the most iconic combat shirt of them all with the timeless and universally loved Woodland pattern is a real winner.
---
For more information on Crye combat uniforms in US Woodland Camouflage Pattern (including the ACs) be sure not to miss my extensive article on the subject here:
---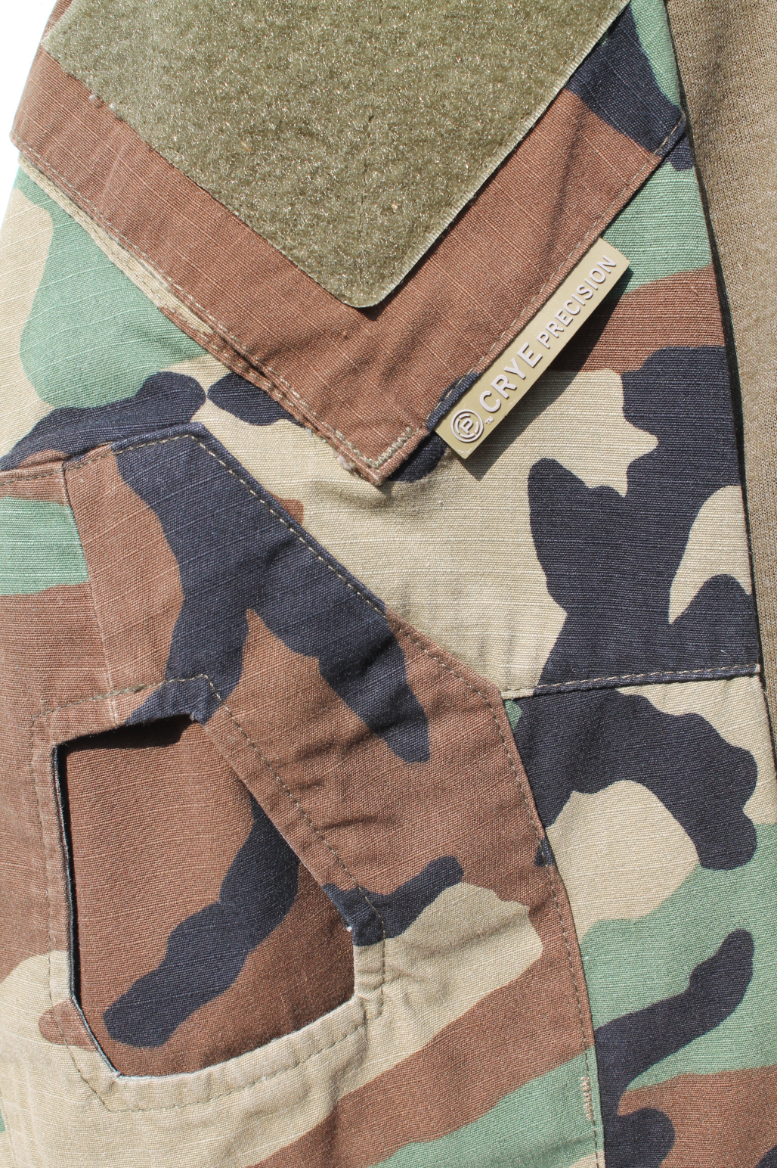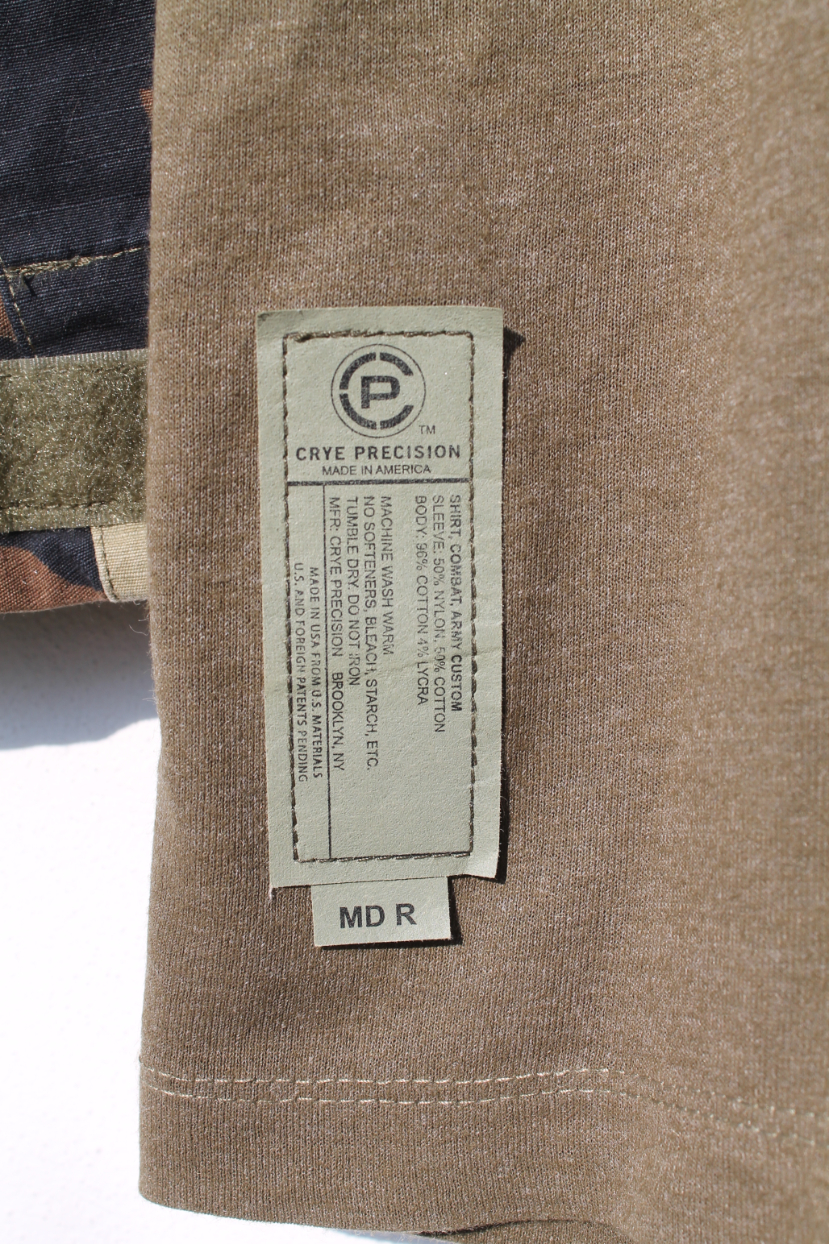 Unfortunately there is again nothing at all different or unusual I can say about the cut and design of this shirt, it is exactly the same cut as a commercial AC combat shirt that was available during mass production of ACs.  Both the info, tag and Crye brand label are totally standard, it's just the WCP NYCO that's unusual.
The strange thing to my mind is these Gen 2 Woodlands are far rarer overall than any Cryes in 3 Col Desert, but the Desert Camouflage items always sell for really big money online whereas I got this shirt for a pretty reasonable price comparatively.  A single item in 3 Col will always be well over $1k, but I got the full set in Woodland for a few hundred under that mark.  I acquired this shirt via eBay auction for around retail price as I had just previously won another auction for the matching trousers and it seems nobody wanted just the shirt alone.  Personally I'd have happily taken the shirt alone as I actually prefer it to the matching lowers.
There were questions in the Crye Facebook groups at the time as to whether these were fake, a mass hysteria type phenomenon that's been propagated by the quite convincing fake Woodland G3s I covered in my article linked above.  That fear quite likely put off a good few buyers; I wasn't 100% myself when bidding, but as soon as I got the set in my hands I knew.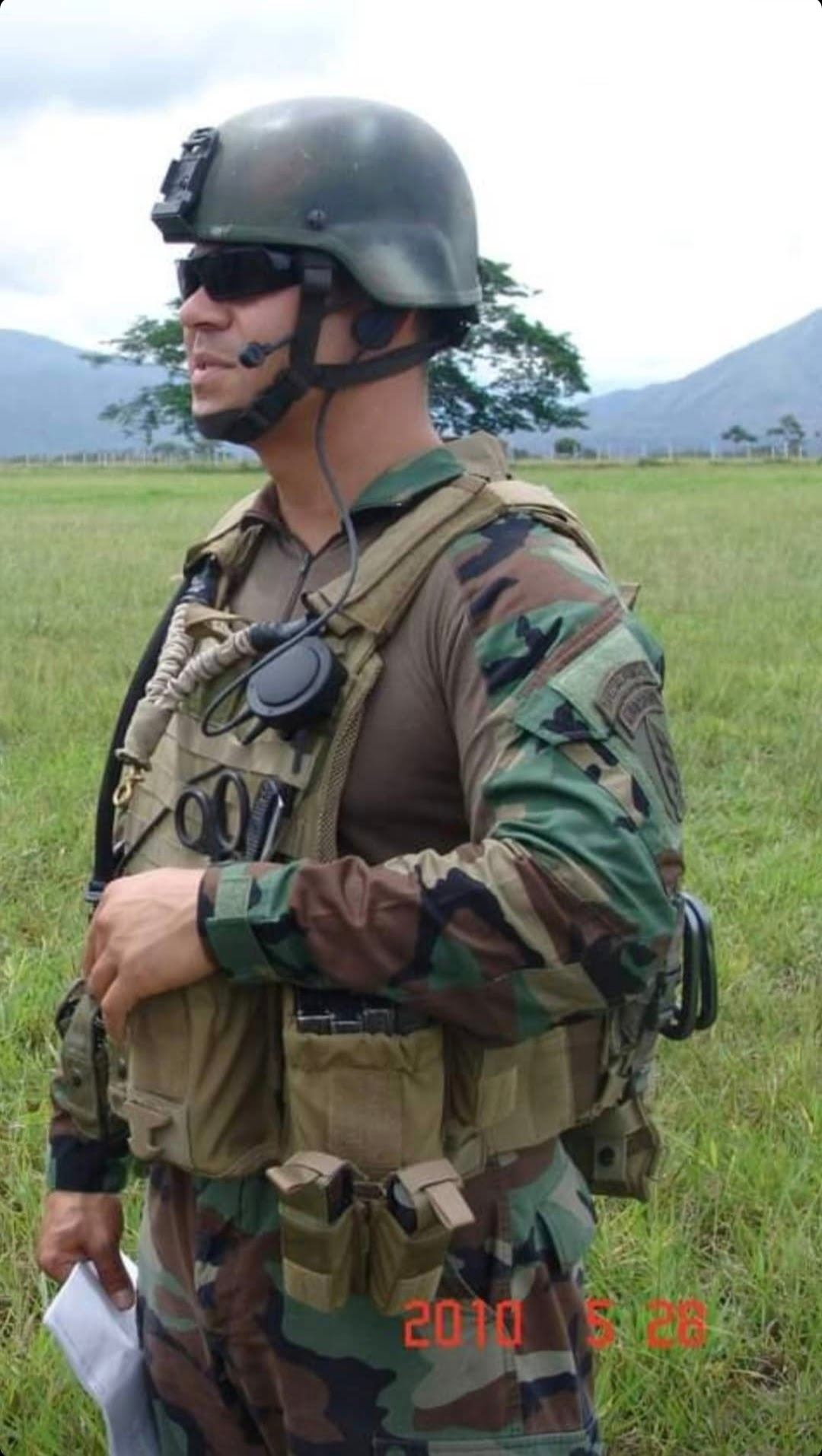 The internet rumours I have read are that these Gen 2 Woodlands were issued to both USAF CCTs and USA Green Berets/SF.  I never dig around for reference images, but by a crazy coincidence Squinting Archivist on Instagram just happened to send this archive image to his story and luckily I didn't tap by too quickly to miss it.  This SF bloke seems to be wearing the shirt but with standard BDU trousers; the torso colour in my pictures is very washed out due to being in extremely bright sunlight, but under a cloudy sky it most definitely matches the shirt in this image.